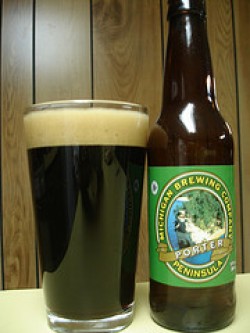 When I was newly married, my husband and I lived near a restaurant in Seattle, WA that had 40 microbrews on tap. Dark, light, wheat, the variations seemed endless. For a girl who'd just endured 4 years of swilling near-beer in fraternity basements the education this place provided was well worth the $3-4/glass fee.
We've moved a couple of times since then, and we've called Grand Rapids home for almost 13 years. During that time we've seen an explosion in the local brewery scene and I've enjoyed every minute of it. This weekend you can check out Michigan beers for yourself at the 7th Annual Michigan Brewers Guild Beer Festival--if you've already bought tickets, that is. The 5,900 tickets sold out in December, just a few weeks after they became available.
The Festival isn't for the easily chilled. It's held outdoors in the parking lot of the 5th/3rd Stadium. The tents are open from 1:00-6:00, with a ceremonial keg tapping at 3:15. Beer connoisseurs and newbies alike are invited to engage their tastebuds with 3- or 6-oz glasses at the event, which will feature 452 different beers from 61 Michigan breweries. The Grand Rapids breweries include B.O.Bs Brewery, Brewery Viant, Hideout Brewing Co., Hopcat (one of my personal favorites), Founders Brewing Co., Jaden James Brewery, and Schmohz Brewing Co. Not a bad representation from the our part of the mitten!
If you missed out on tickets this year, you can try Twitter, hashtag #MiWBF, but I haven't seen many folks offering to give theirs up. Otherwise, mark your calendars now and plan to raise a glass at the 8th Annual Michigan Brewers Festival. See you there!