Bird watching, cross-country skiing and ice skating through the woods are among the ways that Grand Rapids area residents can find their outdoor bliss this winter. West Michigan has a lot to offer the winter outdoor enthusiast.
One of the more popular in-town cross-country destinations is Palmer Park in Wyoming, where six miles of groomed ski trail meanders through woods, along streams and across open fairways at L.E. Kaufman Golf Course. The trail network is surprisingly nice and the $2 fee is a great deal given its beauty. The club house is a great stop if chilled or just to sit and sip hot-chocolate.
"We completely renovated the club house last year," said Nick Covell, the golf course manager. "We still rent skis and have hot drinks and snacks. Hopefully, we will have more snow this year."
Snow indeed.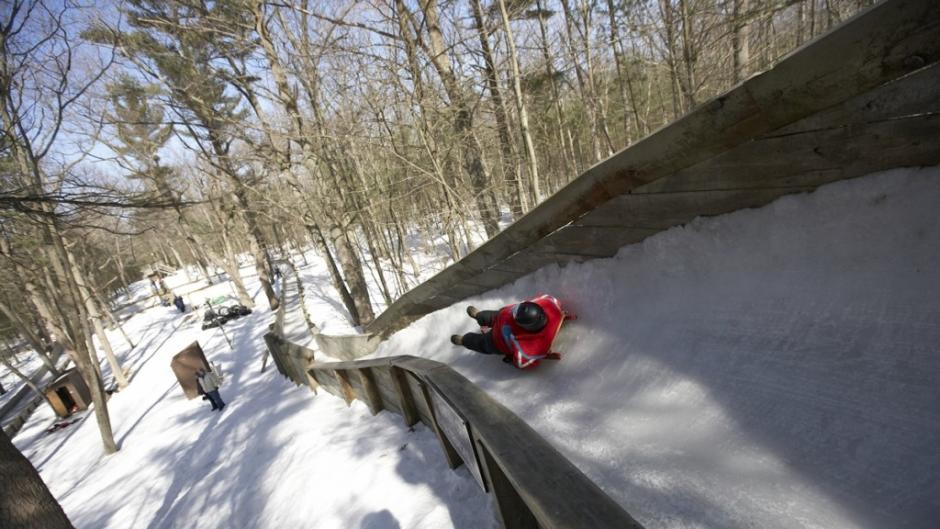 ---
Early December snows caught many by surprise, but Pando Winter Sports Park was able to open its doors on December 16, and early January's snowfalls have only added to the fun. The cross-country, downhill, and tubing operation in Rockford offers seven miles of groomed ski trail and a warming shelter. Pando charges a $5 to ski its groomed trails.
The company also grooms trail segments at Pickerel Lake Park Fred Meijer Nature Preserve in Cannonsburg. The scenic preserve owned by Kent County Parks, has approximately 5 miles of quiet, wooded and hilly trails.
"We started getting phone calls with the first dusting of snow," said Roger Sabine, Kent County Parks director. "If the snow sticks around, we will do some grooming at Seidman Park too. It and Pickerel offer a good mix of nature and topography."
Downhill skiing enthusiasts also have options close to home. Cannonsburg Ski Area and Pando both offer downhill skiing. Cannonsburg, in Belmont, also has seven excellent terrain parks for snowboarders who want to push the edge.
With seven manicured parks, Cannonsburg makes a masterpiece out of a small canvas. The people and staff are super friendly with just a good all-around vibe, a young ripper was quoted saying on the Transworld Snowboarding website in 2012. The site ranked Cannonsburg as one of the Top Three Midwest Parks, two years running.
A little farther from home, but still a reasonable drive from Grand Rapids, are the groomed ski trails at Pigeon Creek Park run by Ottawa County Parks. It is one of the premier cross-country ski centers in west Michigan. Pigeon Creek offers 10 miles of groomed trail skiing including a shorter, but lit, night trail.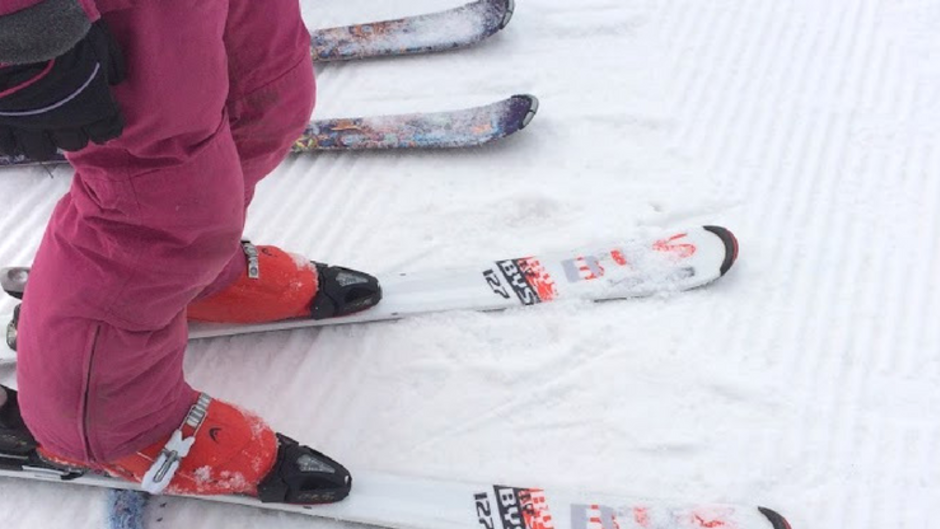 Cannonsburg Ski Resort offers a variety of outdoor activities to enjoy during the winter, including downhill skiing and snowboarding, cross country skiing, and tubing.
Photo Credit: Melody VanderWeide
---
Pigeon Creek Lodge also has a sledding hill, ski rentals and food concession. It was renovated and expanded last winter.
"It's a big draw," said Kristen Hintz, the county park coordinator of interpretive services. "We have more dining space now and people can come in and enjoy the fireplace."
Hemlock Crossing is Ottawa County Parks' other big winter draw. Snowshoeing and cross country skiing are encouraged on its six mile, ungroomed trail system.
OCPs Nature Education Center is within the park and serves as its hub. It has snowshoes for rent and a comfortable sitting area with a fire place and food concession.
People can come in and sit in the great room, enjoy the fireplace and look at all the birds at the feeders. It overlooks the Pigeon River. "It's a great place to warm up," Hintz said.
Nature lovers also have a lot to choose from. OCP offers an extensive lineup of winter workshops and field trips from birdwatching hikes to ice fishing classes. There are also cross-country ski clinics for skate skiers and traditionalists and an assortment of events for families and children.
"One of Ottawa County's winter birdwatching highlights is Bald Eagles on the Grand," said Curtis Dykstra, the OCP park naturalist, who leads that January 18th trip and two other winter birding field trips on January 10 and February 7. All are free and are limited to a dozen participants. Registration is first come, first serve.
"We'll do some birdwatching at Lake Macatawa, then go to Denton Park and comeback to the Hemlock area and finish at the Muskegon Wastewater System," Dykstra said. "The snowy owls are out now and people may see a short-eared owls or a northern shrike."
---
Cross country skiing under the lights at night has become a popular event at the Muskegon Winter Sports Complex, according to Jim Rudicil, its director. The complex has almost 10 miles of groomed trail for skiing and snowshoeing, seven miles of which are lit at night. A trail pass is $7.
"The whole idea is to draw the after-work crowd and those into health and fitness," Rudicil said. "Our family season passes are also popular."
The complex also has a quarter-mile, figure eight ice skating track through the woods, but it is probably best known for its luge track, an icy 850-foot long chute with six curves to propel sliders. It is one of only four luge tracks found in the United States and is a guaranteed thrill at 30 miles per hour.
Whether you're looking for active outdoor fun or want the ice and snow to do the work for you, in the Grand Rapids area you'll find plenty of opportunities to get out and enjoy this very snowy winter.
Never miss a post!
Subscribe to the Insider Experience blog.