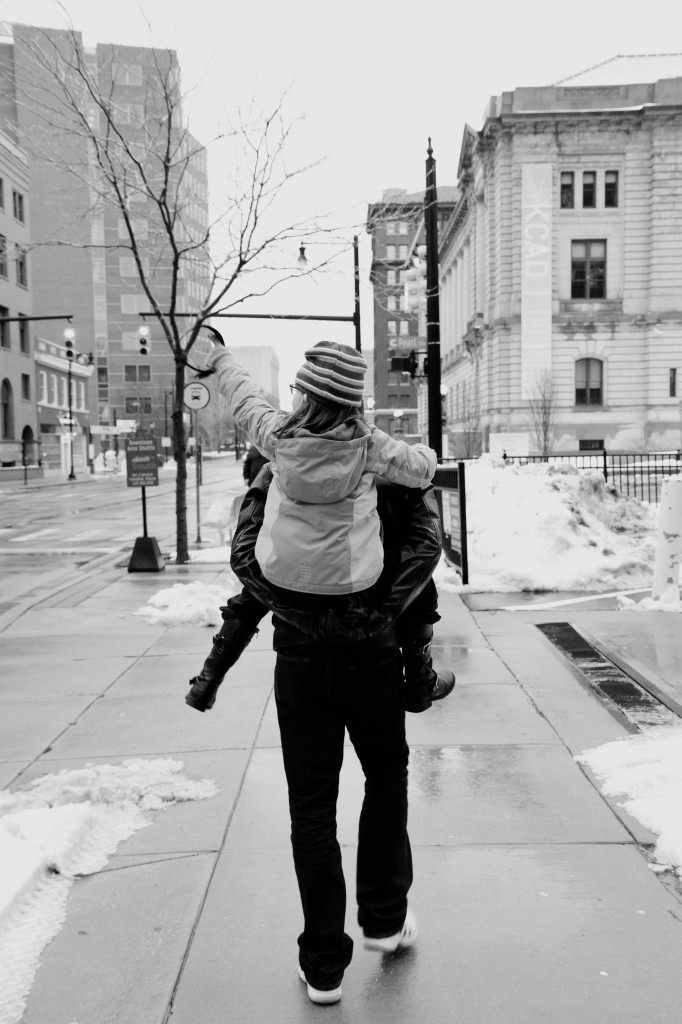 Guest writer Amy Allen Clark is creator of the website MomAdvice.com.
Last year our family decided that, in lieu of gifts under our tree, each year we will take a vacation together as a family Christmas gift.
When we came up with this tradition last holiday season, we had little time to plan or book flights. We live in Indiana and have always enjoyed our Michigan excursions, so we thought we would head to Grand Rapids to explore the town for a fun winter getaway.
It was our first time exploring Grand Rapids as a family and we were overwhelmed with all of the great options for things to see and do while we were there. Our only regret was not booking more time for our visit.
As first time visitors, here are our recommendations for a winter Grand Rapids excursion: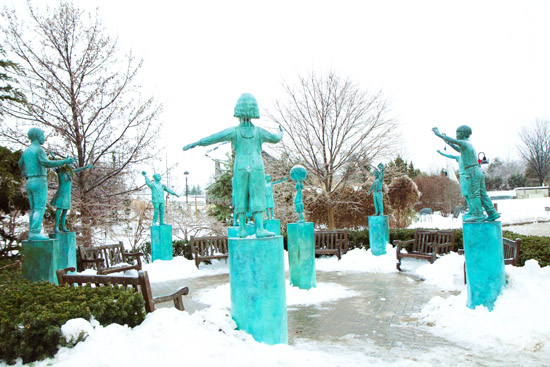 Tour the Frederik Meijer Gardens & Sculpture Park...Twice
Our favorite activity was visiting the Frederik Meijer Gardens & Sculpture Park. In fact, we visited it twice in just the few short days we were there to catch it both during the day and in the evening hours.
Since we visited around the holidays, we went in the evening to see the beautiful lights and Christmas trees that were displayed from around the world. The displays were magical and the holiday lights really captured the essence of the holiday season.
We then visited during the day to catch a special visit with Santa's reindeer and to walk around the sculpture garden. Even though the foliage was covered in snow, the sculpture park was just as magical and gave us all some much-needed exercise.
We were also completely mesmerized by the gallery of sculptures inside the museum. Each of our children had a favorite sculpture that they loved and we snapped a photo with our favorites so we could remember them always.
This was a place that had something for everyone and we all agreed that this was one of our favorite things we did while visiting Grand Rapids. We recommend that you catch it twice too to see it at night and during the day - it is worth it!
Indulge in a Root Beer Tasting
We discovered The Electric Cheetah after searching for great gluten-free places to dine in Grand Rapids. The food was amazing and the staff was extremely catering and knowledgeable to my gluten-free needs. What was even more impressive to my children though was the restaurants extensive root beer list.
We each picked a different variety of root beer and then sampled each bottle. Of course, each person claimed that their own was, indeed, the very best of the bunch.
We highly recommend this as a fun vacation activity and we also recommend this restaurant to any family that has gluten-free needs.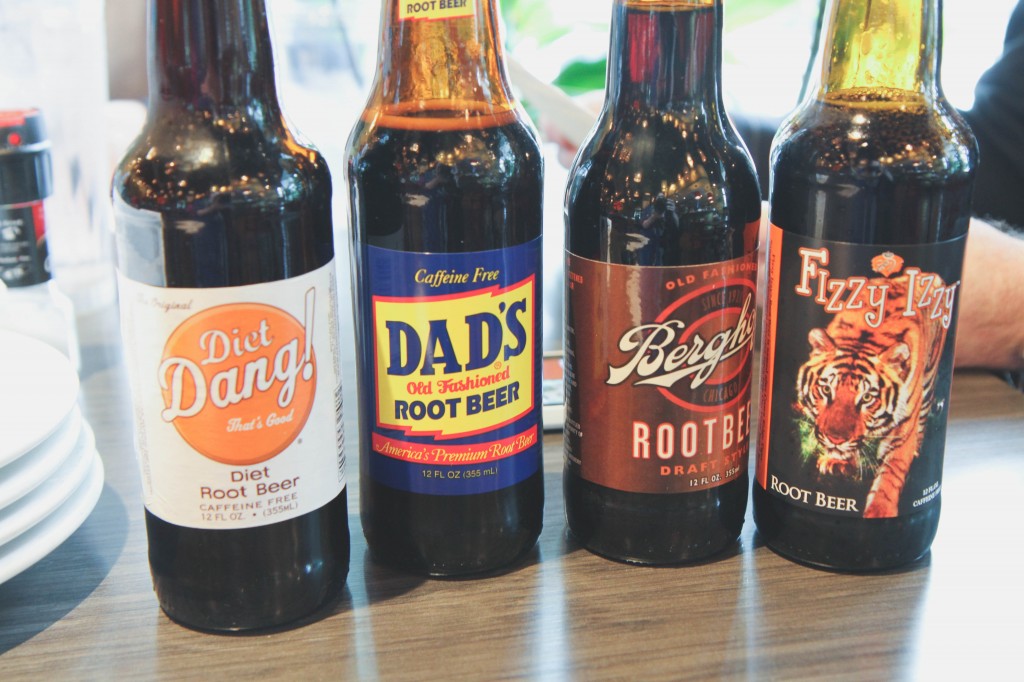 Visit the Children's Museum (Even If You Have Big Kids)
My kids are older, so children's museums can be a hit or miss depending on what ages they are geared towards. When we walked into the Grand Rapids Children's Museum, we were a little worried that we had missed our chance to enjoy the place since the lower level seemed geared toward a younger age group.
Once we hit the upstairs, though, my kids were in absolute heaven and we could barely pull them out of there to do anything else for the rest of the day.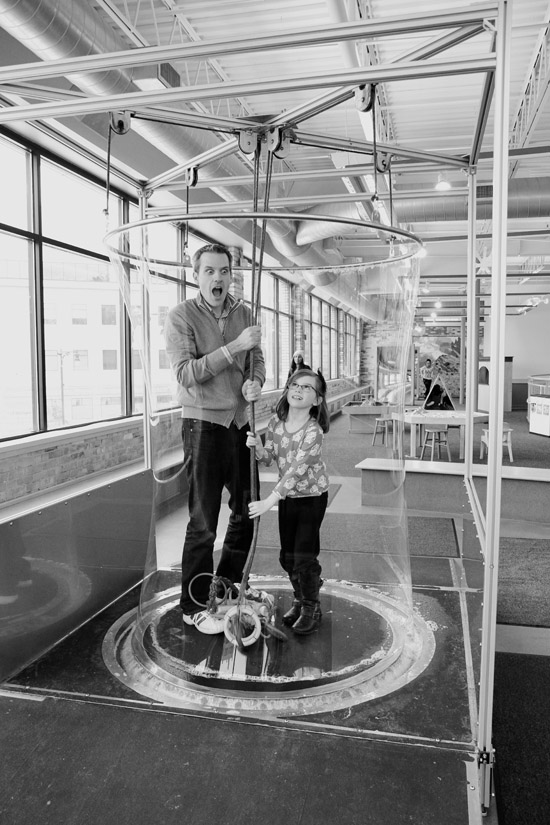 The bubble-making station was phenomenal and I watched my daughter make herself into a human bubble more times than I can count.
My son and husband spent hours at the magnet table building and creating together which was really lovely to see. When it was time to go, it required a lot of bribing because they wanted to stay longer even after devoting two hours of our agenda there. If your kids are older, I would still recommend this place as a must-see in Grand Rapids!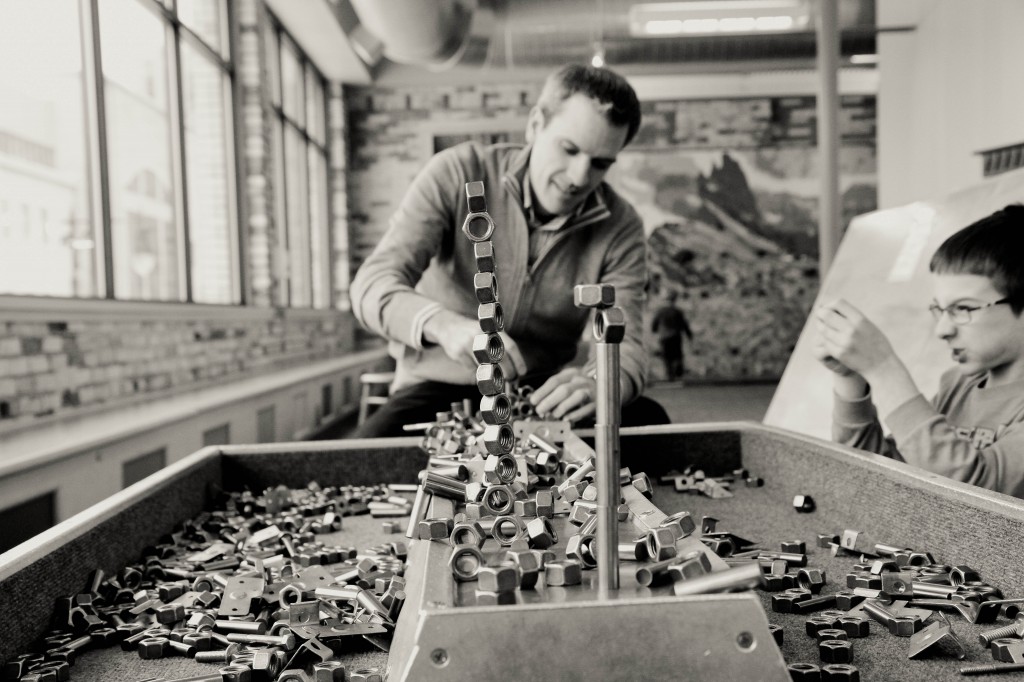 Take a Ride on an Indoor Carousel
We made time for a visit to the Grand Rapids Public Museum, which is among the oldest history museums in the United States. The facility didn't feel old, though, and had three levels of fantastic things to see and do.
The museum also has a fun little 1890s street scene that you can walk through and peer through shop windows with people even demonstrating jobs that you might have had if you lived in the 1800s.
Catch a show in the planetarium, check out the habitats displays of what animals and sceneries you might find in Michigan, and check out the museums extensive collection alphabetized from A-Z.
One of the true highlights for us, though, was the beautiful indoor 1928 carousel that kids can take a ride (or four) on while you are visiting.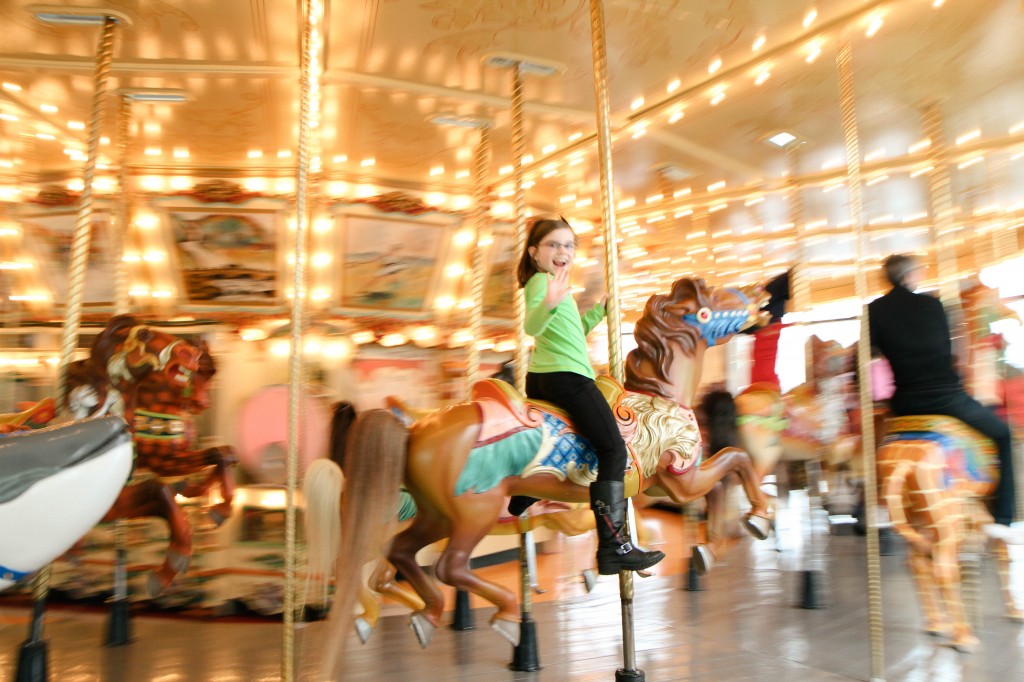 We are so incredibly thankful for the family memories we made while visiting Grand Rapids and cant wait to come back again, perhaps for a warmer weather excursion next time.
We recommend this getaway to all of our friends and had an amazing time exploring beautiful Grand Rapids, Michigan!