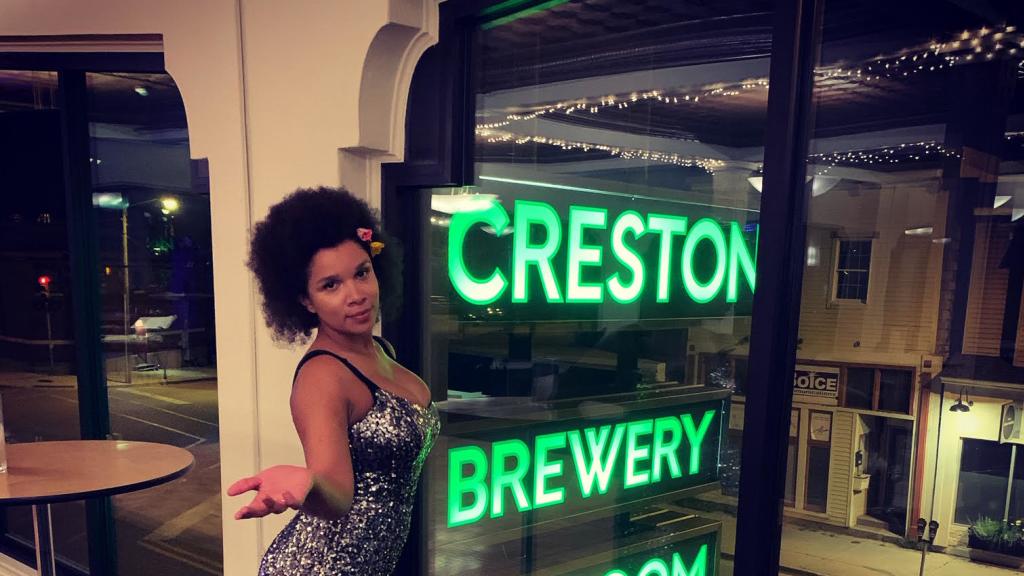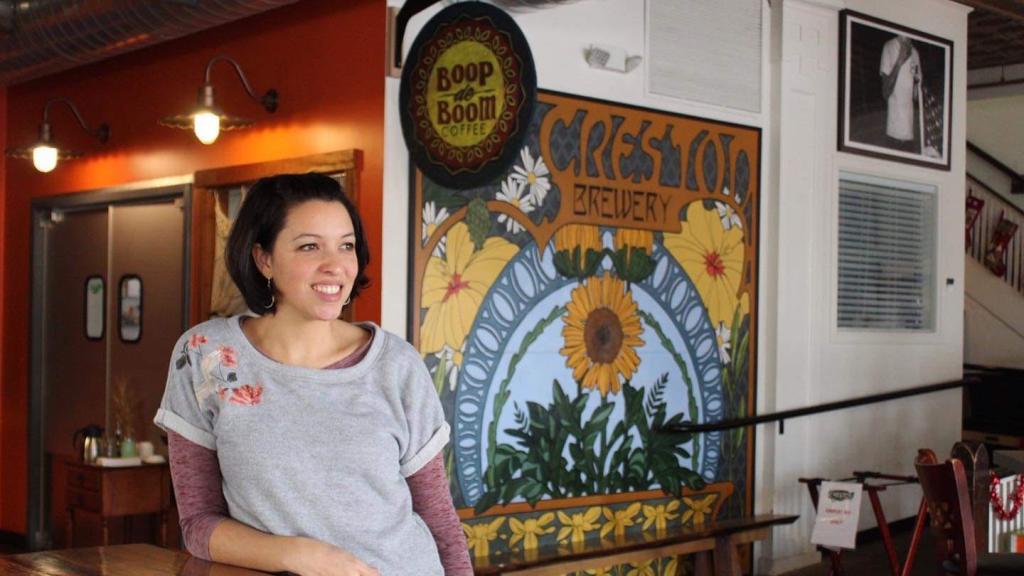 Co-owners Molly Bouwsma (left) and Cailin Kelly (right) have made Creston Brewery a neighborhood staple for craft beer, food and music.
Photo Credit: Photo Courtesy of Molly Bouwsma
---
Molly Bouwsma
Creston Brewery
Molly Bouwsma, co-owner of Creston Brewery is quite proud of the local neighborhood establishment she helped create. Together with her husband, Scott Schultz, and co-owners Vincent Lambert and Cailin Kelly, Molly has made the brewery an integral part of the business landscape in the historic Creston neighborhood. 
Aside from serving great food and beer, Creston Brewery features bright floor-to-ceiling windows, a plethora of plants, and lovely Art Deco interiors, giving it a vibe patrons instantly fall in love with.
Molly says she has her husband, Scott, to thank for her interest in brewing beer and owning Creston Brewery. Her involvement is more than just a love of hops though. Molly's passion in this space is to not only make great beer but to positively influence the craft scene at the same time. As a black woman, Molly acknowledges she is in the minority when it comes to brewery owners around the world. She's hoping to change that though. 
"We are trying to influence that in a positive direction by offering representation and by honoring and making space for womxn and non-binary folx to lead when it comes to our establishment's values, mission, and brand," she says.
Through their business practices and core beliefs, Molly hopes that Creston's message of inclusivity not only positively impacts the direction of craft beer culture, but society in general. In addition to running Creston Brewery, Molly is a musician, songwriter, and artist who performs across the state. You can learn more about her award-winning career in music on her website.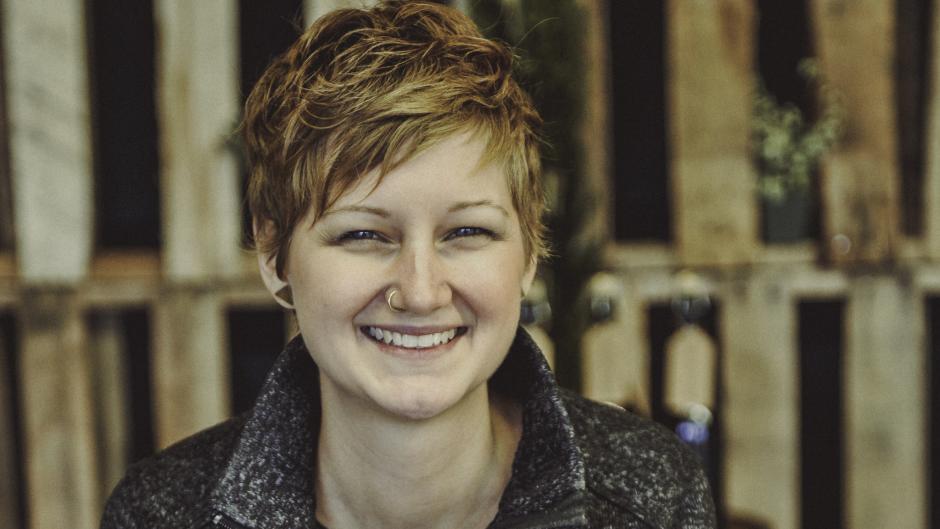 Whitney Ermatinger wears many hats as co-owner, including tasting and approving Speciation's brews.
Photo Credit: Photo Courtesy of Whitney Ermatinger
---
Whitney Ermatinger
Speciation Artisan Ales
Speciation Artisan Ales, a small brewery in Comstock Park, is the brainchild of Mitch and Whitney Ermatinger. Initially, Speciation was a one-man show with Mitch leading the charge, but eventually, Whitney left her career in social work to join her husband. As co-owner, Whitney wears many hats, including tasting and approving the wild fermented beer Mitch crafts. 
Speciation uses a natural fermenting process to craft the beer. This results in a product with varying degrees of sourness. While the process is a bit more labor intensive, especially without machinery or automation, Whitney says that it just means their beer is literally handmade, a fact she's very proud of.
Another thing Whitney is proud of is being a woman in Grand Rapids' beer scene. "I hope in a small way I am making craft beer more welcoming to women both as customers and as creators, whether that's making our taproom more child and family-friendly, calling out misogynistic behaviors, or being a welcoming environment for other women to congregate or work."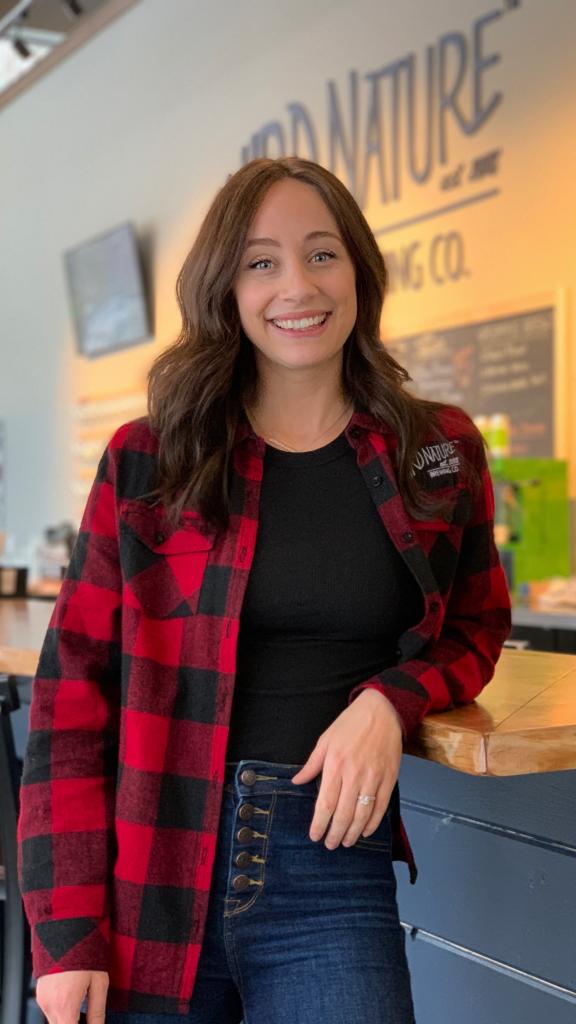 Lisa Roebke and Hayley Zitzelsberger co-own Third Nature Brewing.
Photo Credit: Photo Courtesy of Lisa Roebke
---
Hayley Zitzelsberger, Lisa Roebke, and Donghee Zitzelsberger
Third Nature Brewing
Third Nature Brewing in Rockford is a family affair made up of three siblings and their spouses. The women behind the beer there include Hayley Zitzelsberger, Lisa Roebke, and Donghee Zitzelsberger. Hayley and Lisa are co-owners of Third Nature Brewing, taking on a variety of roles like marketing, social media, human resources, and merchandising. Donghee is the brewery yoga master and teaches a regular Yoga On Tap class at Third Nature.
Nestled in the woods where the White Pine Trail meets the Rogue River, this 100% family-owned brewery has a real outdoor vibe. The experience and atmosphere people can enjoy there is something Hayley, Lisa, and Donghee say they love to observe. "It's great getting to be a part of people's lives this way and be a part of their memories," says Hayley.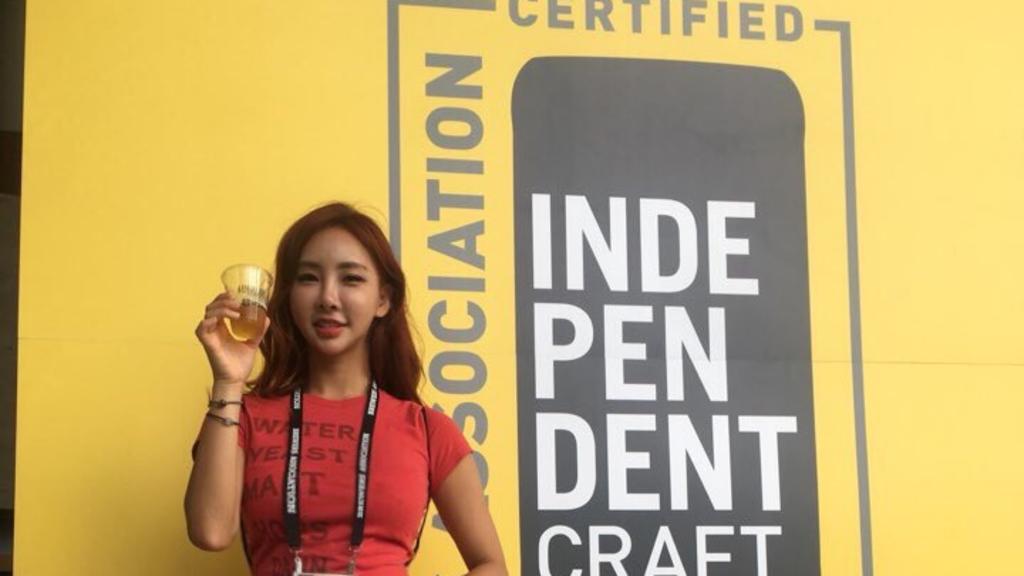 Third Nature Brewing is a family affair, with Donghee leading yoga classes at the brewery.
Photo Credit: Photo courtesy of Donghee Zitzelsberger
---
Brewing the beer at Third Nature Brewing is something everyone in the family gets involved in, even the youngest members of the Zitzelbergers. "I have had the opportunity to brew with my brother, Troy [Zitzelsberger], and the whole process is fascinating and so involved. My daughters even love to assist in adding the hops," says Lisa. "It feels great doing something we all enjoy together," adds Donghee.
As Third Nature Brewing continues to grow, Hayley hopes she and her sisters can show the craft beer scene that it is possible to be a woman, mom, craft beer lover, and a rockstar businesswoman all at the same time.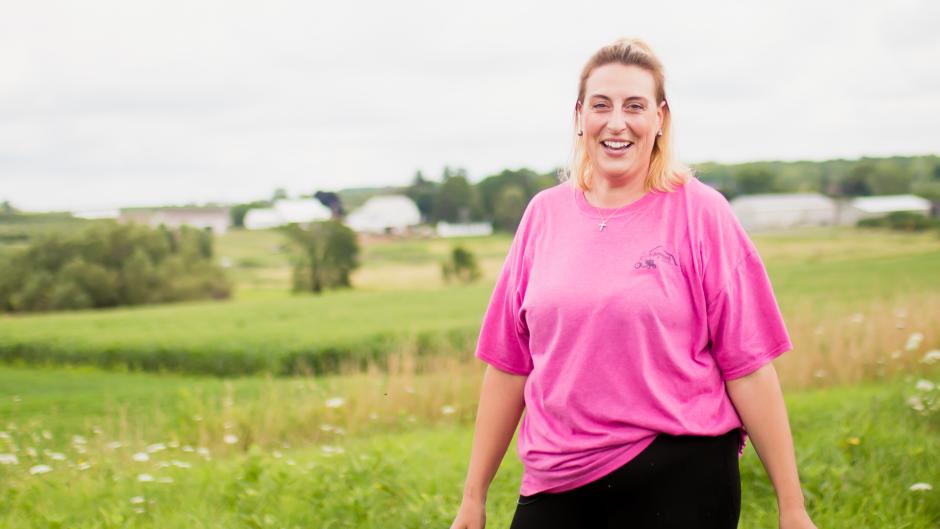 Stephanie Ginsberg heads up the latest venture of Ed Dunneback & Girls Farm: Pink Barrel Cellars.
Photo Credit: Courtesy of Stephanie Ginsberg
---
Stephanie Ginsberg
Pink Barrel Cellars
At Ed Dunneback and Girls Farm in Grand Rapids, Stephanie Ginsberg is one of the girls. She helps run the farm, market, and now Pink Barrel Cellars. Pink Barrel is the newest addition to what the fourth-generation family of farmers offers to the community.
"For generations, families have come to our farm to enjoy the view, food, and slow down life.  Adding our own beer, wine, and hard cider was a natural fit," says Stephanie, "We want people to come and really start making their own memories at our farm. 
Brewing beer is something that's familiar to the family. Stephanie's father helped to build Perrin Brewing Company in 2012. Shortly after, and at the suggestion of Perrin's founders, the Dunneback farm started growing hops for local breweries. After eight years of growing hops for others, the Dunnebacks decided to get into the brewing business for themselves in the form of Pink Barrel Cellars.
As a female farmer, Stephanie says she's used to being a part of an industry that's thought of as being male-dominated. Her mother has run the farm for the last 40 years and now Stephanie and her sister help work to keep it going. 
Every location shared above is a part of the Beer City Brewsader® Passport. The Brewsader program is a great way to learn more about the beer establishments in the area and collect "stamps" for your passport. Collect eight stamps and earn a collectible T-shirt!
Do you know of a woman leading in Grand Rapids' craft beverage industry? Let us know in the comments who you'd like to see featured in upcoming stories.
Don't miss a post!
Sign-up for the Insider Experience blog