In the Grand Rapids area, an increasing number of women are shaping the craft beverage business.
From positions like director of operations to co-owner, here are a few of the women who are taking leadership in local distilleries and breweries.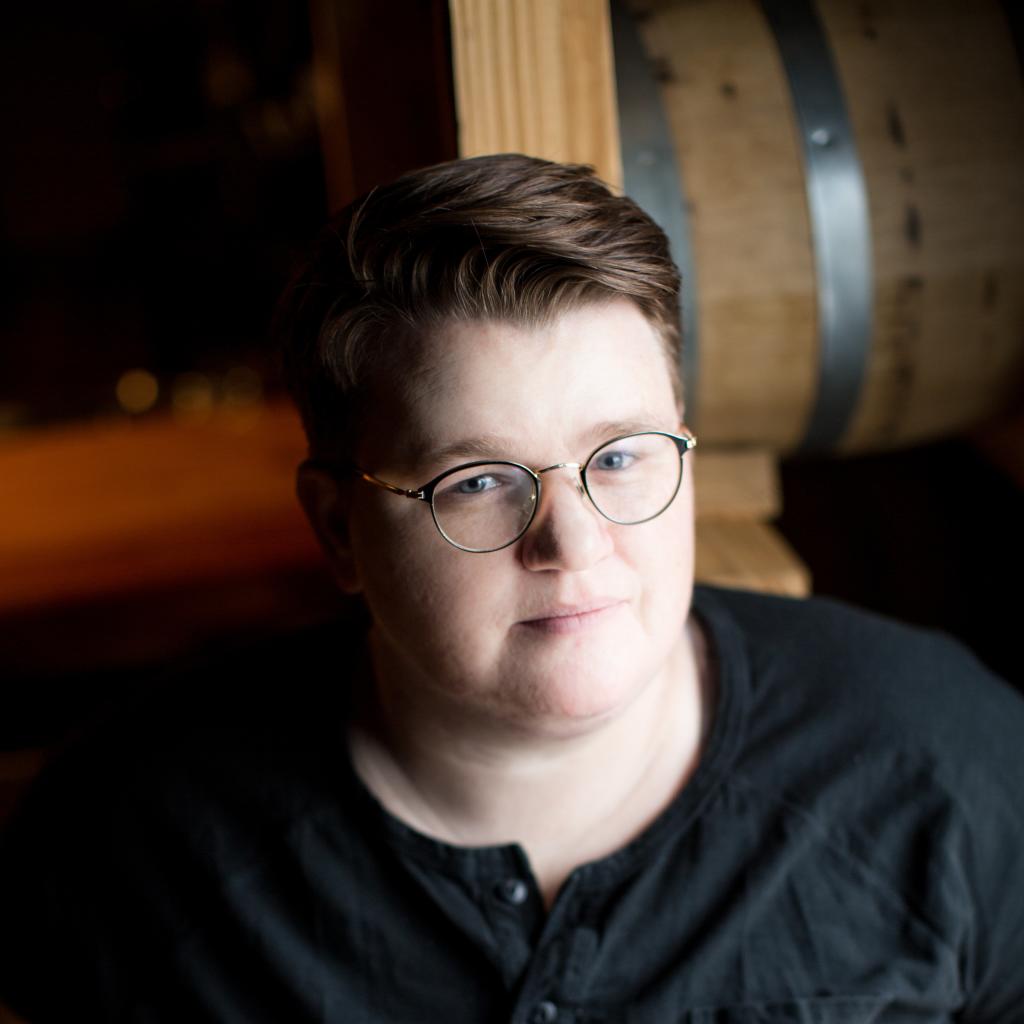 Long Road Distillers' team, Jenney Grant included, live and breath by the philosophy, "Take No Shortcuts."
---
Jenney Grant, Director of Operations and Education, Long Road Distillers
After working and learning through multiple positions at New Holland Brewing Company, Jenney Grant fell in love with distilling after shadowing and assisting the head distiller. 
As she climbed the ranks and earned a position as a general manager at a start-up distillery, she met the owners of Long Road Distillers and knew that was the place she wanted to land. 
"Take No Shortcuts" is the guiding principle at Long Road Distillers. The entire team lives and breathes through the process of creating something from scratch and using locally sourced ingredients. 
"My influence at Long Road has been connecting the dots," said Grant. From tasting spirits to giving and gathering feedback on product that's being developed, she helps craft a unique flavor profile. "It is my responsibility to ensure that all of our employees have what they need to fulfill their roles on our team. From our production staff to our kitchen crew, we all work from the same principle: Take No Shortcuts, and I am grateful to be able to help foster that."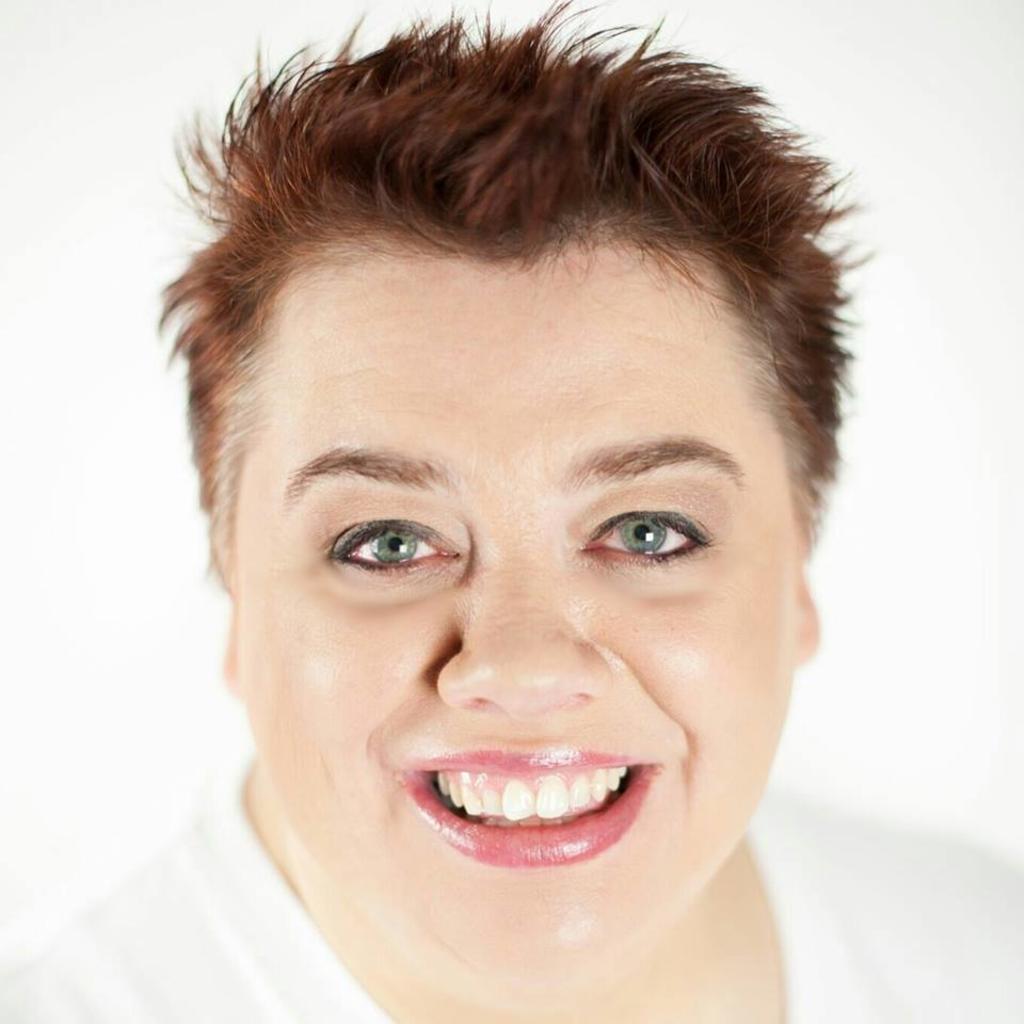 Gabi Palmer is the head brewer of Schmohz, one of Grand Rapids' oldest breweries.
Photo Credit: Steph Harding from her 2015 ArtPrize entry on Women of Craft, courtesy of Gabi Palmer
---
Gabi Palmer, Head Brewer, Schmohz Brewing Company
Schmohz Brewing Company is one of the oldest breweries in West Michigan. Its taproom in Grand Rapids offers traditional-style ales such as India Pale Ales, Czech Pilsners, and American Lagers, thanks to its traditionalist brewmaster, Gabi Palmer. 
Palmer emerged into the brewing scene as a homebrewer and quickly evolved her hobby into a career. She has about 25 years of experience and has been at Schmohz for seven years. As one of the local pioneers in the industry, she's seen a shift with more women entering the field. 
Palmer is involved with Fermenta, a Michigan-based trade group founded by female craft beverage professionals. The organization provides education on the fermented beverage and food industry, as well as scholarships for classes hosted by the Cicerone Certification Program. 
She has also linked up with brewing programs from several Michigan colleges, including Grand Rapids Community College (GRCC). "Over the last few years, I've had five interns from the GRCC brewing program," Palmer said. " The hobby of homebrewing can definitely help you understand the basics of the science as well as the creativity involved in producing a good beer."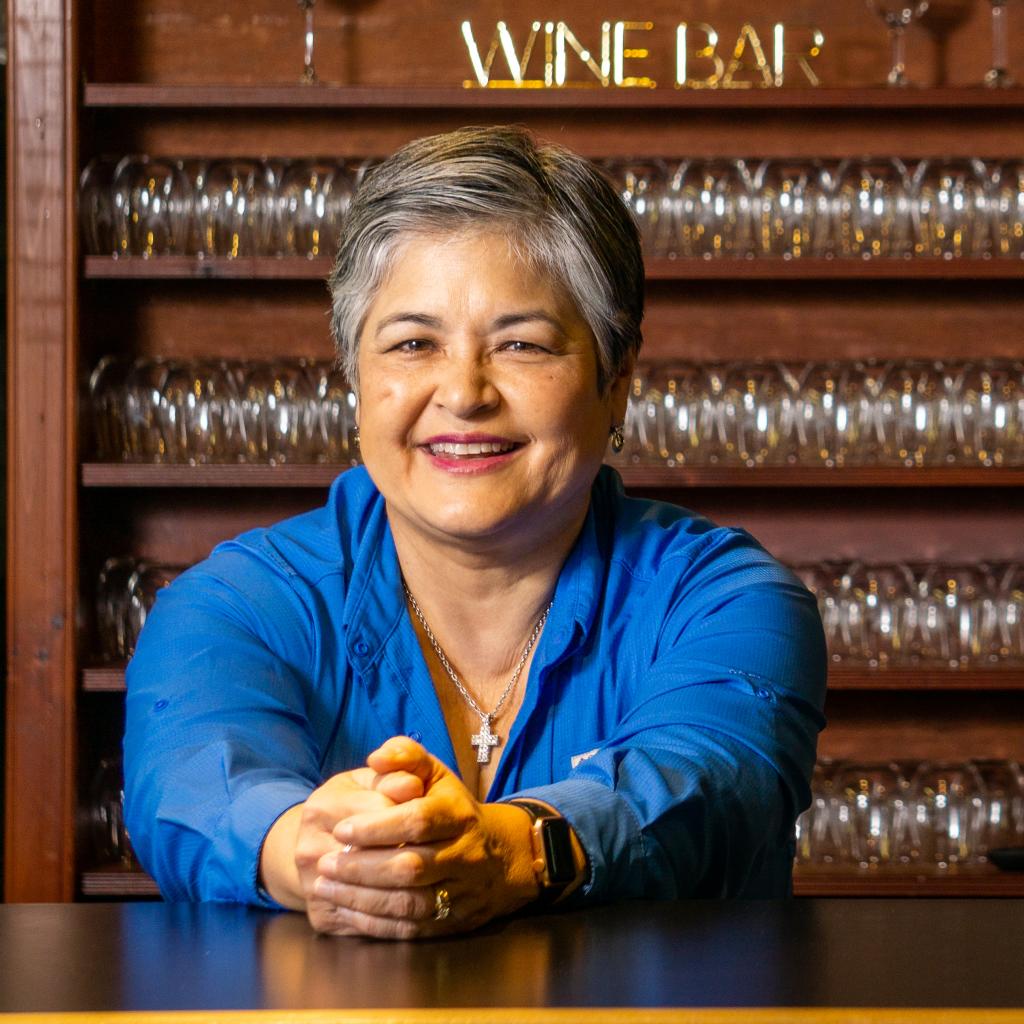 Alicia Robinette oversees several aspects of Robinette's Apple Haus & Winery from merchandising to personnel.
Photo Credit: Brian Craig for Experience Grand Rapids
---
Alicia Robinette, Treasurer, Robinette's Apple Haus and Winery 
Folks may know Robinette's Apple Haus and Winery as a popular orchard for apple-picking and hayrides, but the company also produces wine. Alicia Robinette is part of the family business at Robinette's by marriage. 
While her official title is treasurer, she also manages the winery's tasting room, inventory and personnel, and is the head buyer for all items for the company's store. Her responsibilities in business administration have kept the company running smoothly for more than 20 years.
Alicia stays on top of consumer trends and changes in the industry to ensure the winery offers top-notch products for its customers. "I pay close attention to what our customers want while managing how much the business spends," said Alicia. "We have to be flexible and be ahead of planning in order to manage the shop effectively while also serving our loyal customers."
Alicia credits her business savvy from her education at The University of Michigan. 
Her favorite wine is Barzilla's Brew, Robinette's first hard cider named after the founder of the Robinette farm, Barzilla Robinette. "It's dry and makes me happy... The Rapids Red and Chocolate Wine are also two of my favorites."
Kris Spaulding, co-founder of Brewery Vivant, helped it become the world's first LEED certified microbrewery.
Photo Credit: Steph Harding
---
Kris Spaulding, President, Brewery Vivant 
One sip of Bell's Amber Ale was all it took for Kris Spaulding to become hooked on craft beer. Her love for the beverage began to transform into a career when she met and married her husband, who co-founded New Holland Brewing Company in 1997. The two put their heads together and crafted a plan to open Brewery Vivant in 2010. 
Spaulding not only oversees the brewery's operations, but she's also the sustainability director. In fact, she was the driving force in the pursuit of Vivant's LEED and B Corporation certifications. B Corporations are businesses that meet the highest standards of verified social and environmental performance, public transparency, and legal accountability to balance profit and purpose. Because of Spaulding's passion, Brewery Vivant is the world's first LEED-certified microbrewery.
Although the craft brewing industry is male-dominated, Spaulding shares that she hasn't experienced obstacles because of it. "Being female may have opened more doors for me as opportunities come up that seek representation from women," Spaulding said. "Times are changing quite a lot, especially recently as I regularly meet more women brewers, owners, and suppliers."
Spaulding's favorite beer these days is Hop Field, a Michigan IPA that uses all Michigan grown hops. "It's a rare IPA in that it has that perfect balance of juiciness, aroma, and a touch of bitterness."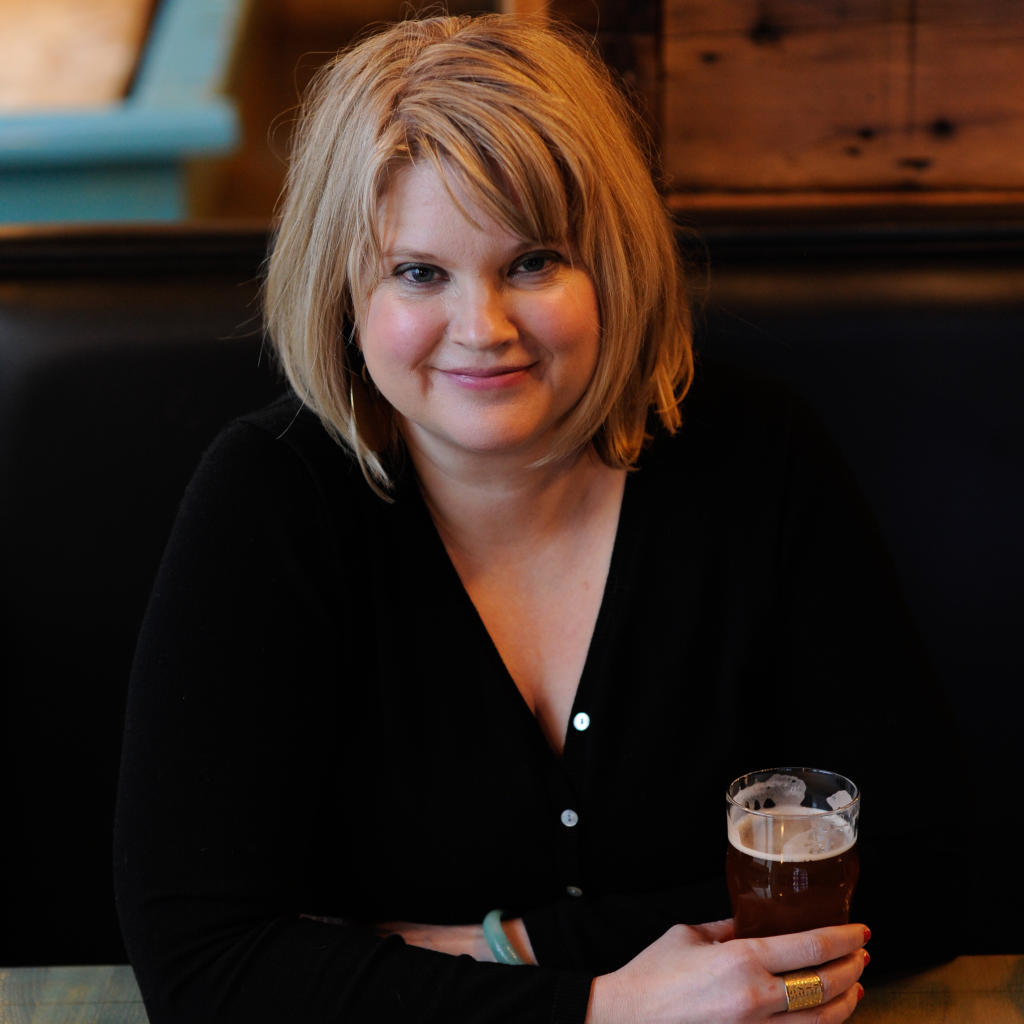 Heather VanDyke-Titus, co-owner of Grand Rapids' Harmony Brewing Company, incorporates her skills of storytelling to shape the brewery's offerings.
Photo Credit: Steph Harding
---
Heather VanDyke-Titus, Co-Owner, Harmony Brewing Company and Harmony Hall 
Heather VanDyke-Titus broke into the brewing industry with family by her side. Back in 2012, she and her two brothers started Harmony Brewing Company in the Uptown neighborhood born from a passion of homebrewing. 
Later that year, Grand Rapids won the title of "Beer City USA" which created a boom in the brewing industry thereafter. With much success and desire for expansion, the trio opened Harmony Hall on the West Side in 2015. 
VanDyke-Titus incorporates her skills of storytelling to shape the brewery's offerings. She says Harmony's beer is expressive by either using unique ingredients the team hasn't used before or connecting the senses of smell and taste to a fond memory. 
One example is the popular Lovely Day IPA. "This is my favorite beer based on a trip to Stone Brewing's farm in Southern California," VanDyke-Titus recalled. After trying a lavender Saison and enjoying the scenic beauty, she later asked her brother to try to make a version of it back home. The drink was perfected and aptly got its name originating from the trip. 
Heather also plays a big role in establishing the brand's culture. "Our beer hall is a more dynamic space than our location in Eastown," said VanDyke-Titus. The extra space allows more room for entertainment and bigger community events like Drag Bingo, Fiesta Latina!, and weekly jazz nights.
Next time you're enjoying a delicious Castle Rock from Long Road Distillers or sipping on a Soul Crusher Blood Orange Pale Ale from Schmohz, take a minute to raise your glass to the women who are making it happen in the craft beverage industry. 
And if you haven't tried out any of the locales mentioned in this blog post, be sure to check them out - your tastebuds will thank you. 
These are just a few of the women making impacts on the industry. Look for a follow up story in the near future. In the meantime, let us know in the comments who else is leading the local beverage industry. 
Don't miss a post!
Sign-up for the Insider Experience blog