Since I can remember, Woodland Mall has been a shopping destination for anyone living in the greater Grand Rapids area, as well as those visiting. With some notable additions and updates to longstanding staples, this Kentwood mall seems poised for an exciting new start.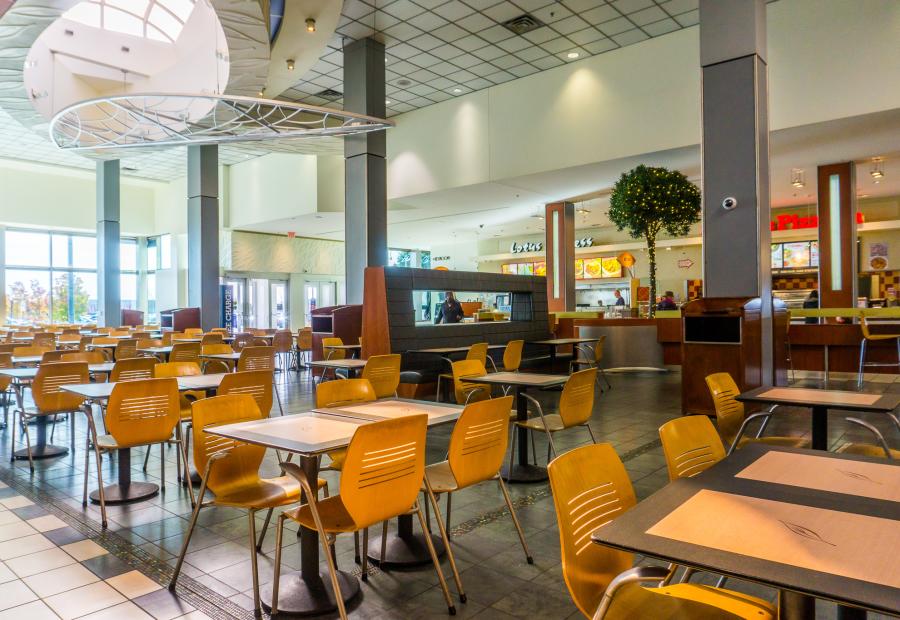 Recent improvements aim to create a more enjoyable and accommodating shopping experience at the Woodland Mall.
Photo by Brian Craig for Experience Grand Rapids
Exciting Changes
PREIT, the investment trust that manages the property, has been working with intention to improve the overall shopper experience. 
"We are so excited to share our transformation with the community," said Cecily McCabe, Marketing Director. "Since renovations began, Woodland Mall has updated exteriors and entrances, as well as interior finishes and amenities, including new restrooms, new seating areas, a new monster-themed play area, and 21 stores and restaurants!"
The thoughtful improvements aim to create a more enjoyable and accommodating shopping experience. Small touches, such as a new nursing room decorated by Pottery Barn, provide a different level of services for visitors and their families.
Ringing In The Holiday Season
The updates are here just in time to ring in the holiday season. McCabe shared, "If you have not been to Woodland recently, you have a lot to see. We encourage shoppers to rediscover the mall this holiday season." 
She went on to say that visitors will be able to enjoy some festive experiences this year: "Shoppers can look forward to family pet photos with Santa, Santa's PJ Party, Winter Princess Party, Star Wars character costume day, and gift wrapping from Purple Community volunteers."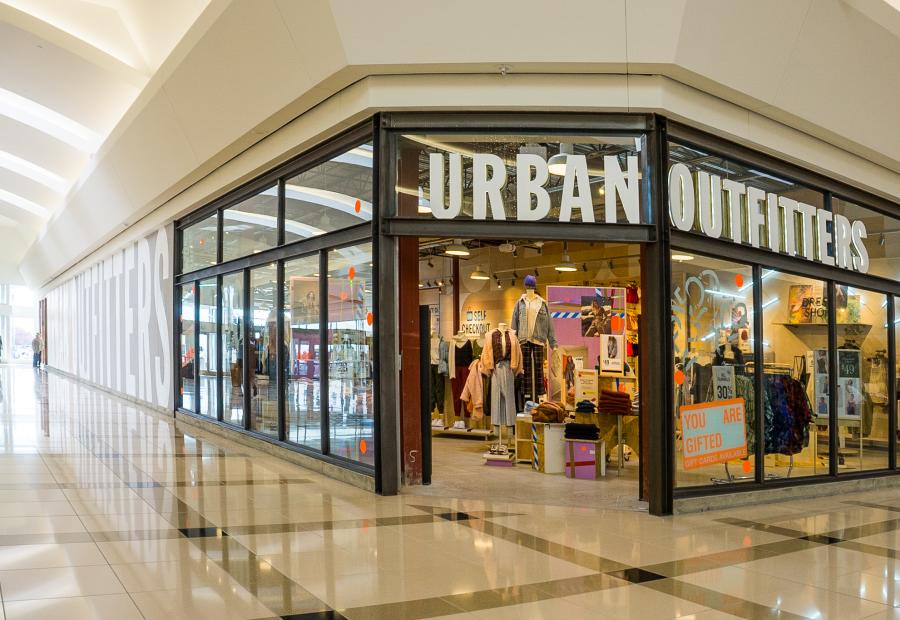 Urban Outfitters is one of Woodland Mall's newest additions.
Photo by Brian Craig for Experience Grand Rapids
New Additions
The company is excited for customers to enjoy the highly-anticipated additions to the mall. "The opening of Von Maur, known to its customers for exceptional quality and service, joining forces with the region's only Apple [store] and The Cheesecake Factory locations, positions this property as a trophy," said Joseph F. Coradino, CEO of PREIT.
Ready to check out some of the new kids on the block? Here's what you can expect: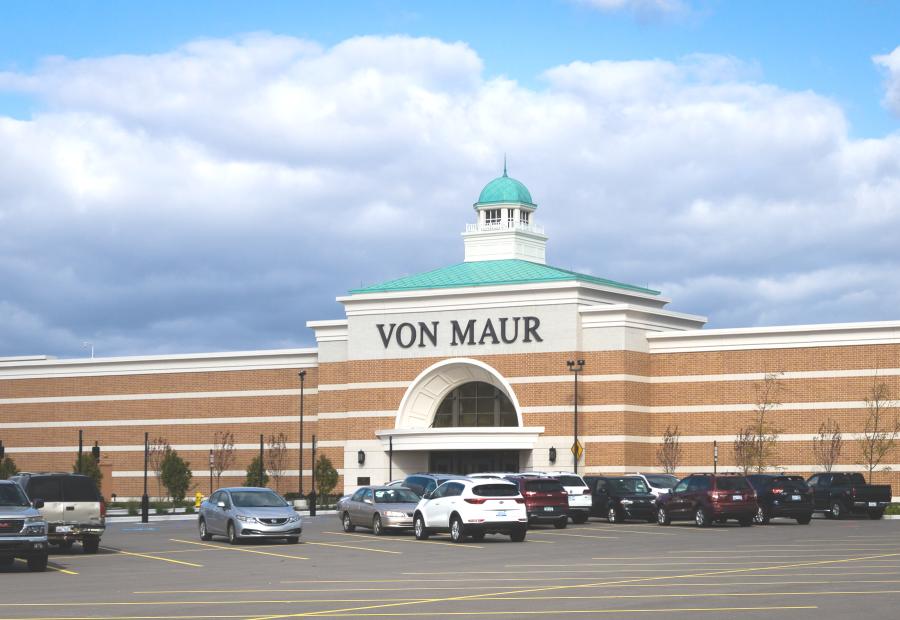 The new Von Maur department store is bringing new life to the space formerly occupied by Sears.
Photo by Brian Craig for Experience Grand Rapids
Von Maur
Known for an enjoyable shopping experience, Von Maur recently joined Woodland as one of their anchor stores. The Iowa-based luxury department store is breathing new life into the space where Sears was formerly located. I was excited to see a nice selection of brands that you don't always find in other stores in the Grand Rapids area.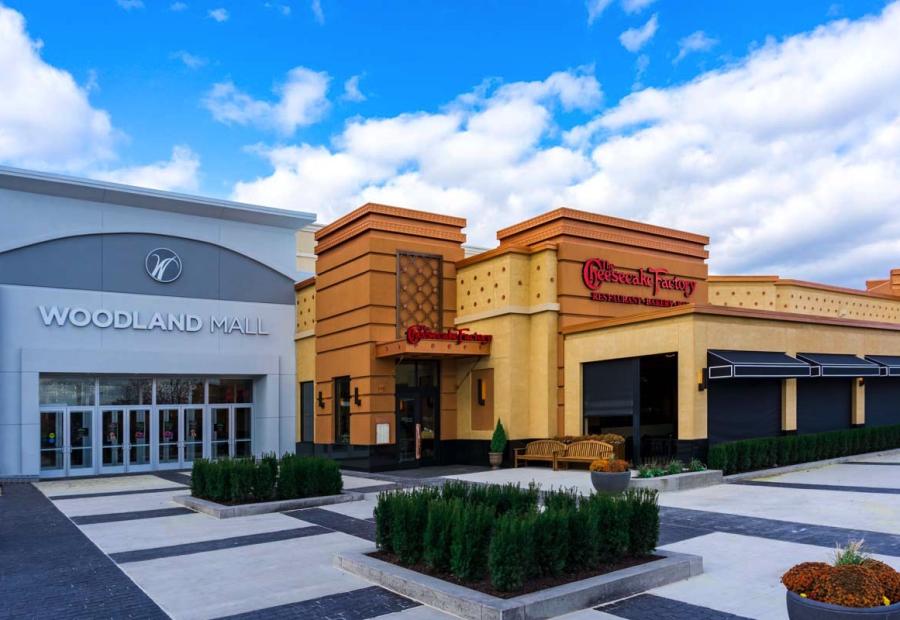 The highly anticipated Cheesecake Factory is now open, right next to Barnes & Noble.
Photo by Brian Craig for Experience Grand Rapids
The Cheesecake Factory
This new addition has quickly become a go-to for locals and visitors alike since its opening at the beginning of November. With roots in Detroit, The Cheesecake Factory setting up shop in Grand Rapids is a nice Michigan homecoming for the well-loved chain. 
There are now 200 locations all over the world still serving up their legendary and expansive selection of cheesecake.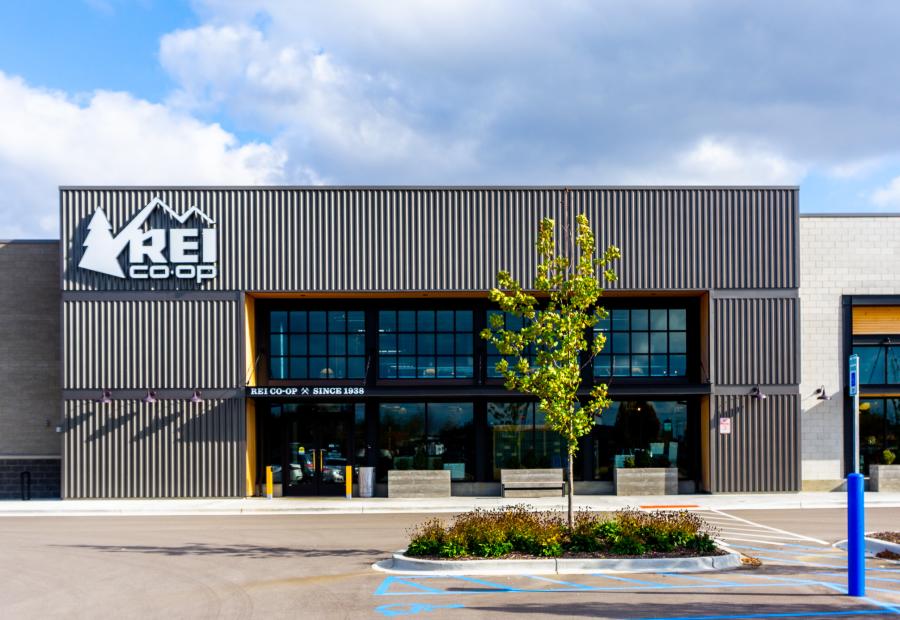 REI has everything you need for a hike on one of many trails around Grand Rapids.
Photo by Brian Craig for Experience Grand Rapids
REI
I was thrilled when I heard that Grand Rapids would be adding an REI. The store joined the Woodland Mall complex earlier this year and is known as a leader in outdoor clothing and gear essentials. I love having another option for anything from camping supplies to hiking equipment. REI is a must stop for any open-air adventurer.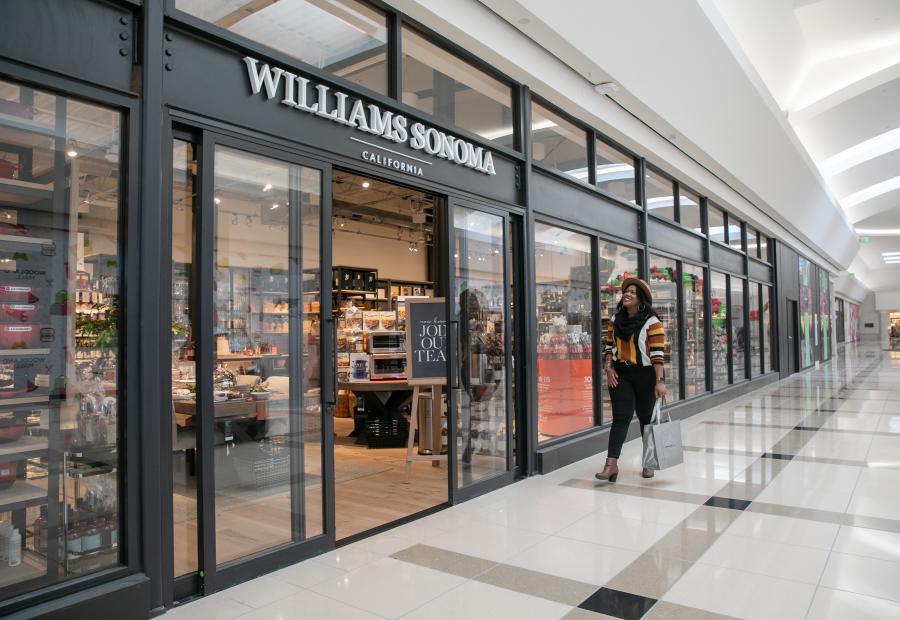 The updated Williams-Sonoma is perfect for finding a variety of gifts.
Photo by Experience Grand Rapids
Williams Sonoma
Williams Sonoma already had a space in the Woodland Mall, but its relocation within the mall has reimagined the store for shoppers. From the larger space to the signature Williams Sonoma design, it's a completely new experience for lovers of the brand. 
I had the privilege of visiting during the soft opening and was thrilled to see the various features, including a nice variety of local products. I felt as though the move to the other end of the mall ushered in a new outlook and feeling of excitement for both customers and the friendly staff.  
The Shops At CenterPoint
While you're making the rounds at Woodland, make sure to hop across the street to The Shops at CenterPoint where you can enjoy fashion finds, services, and a wide variety of dining options. Shopping staples like Home Goods and Nordstrom Rack have been recently joined by Lands' End, European Wax Center, MOD Pizza, Vitality Bowls, and a T-Mobile.
An Exciting Future
It's safe to say that Woodland Mall and the surrounding area has established itself as a shopping and dining destination. The best part? It sounds like there's more to come. 
When I asked McCabe about what's next for Woodland, she said, "We have been hard at work diversifying the retail mix at Woodland Mall and investing in ways to continue to create a premium shopping experience. We have more exciting surprises coming in 2020!"
For dates and times on the holiday activities, visit the Woodland Mall Facebook page or its website.
What's your favorite part of shopping at the Woodland Mall? Let us know in the comments!