Grand Rapids area attractions like Grand Rapids Public Museum and Grand Rapids Art Museum acknowledged the changes to at-home learning and have created field trip experiences for individual families, as an alternative to a traditional whole-class field trip. To change up their usual virtual school day in 2020, I took my kids on a family field trip to the John Ball Zoo.
Before we went, we spent a few minutes on the John Ball Zoo website deciding what we'd like our day to look like. First, we looked at the Resources for Learning page, where activities were divided up by topic and age. 
We decided to do the Scavenger Hunt and an Ethogram animal study sheet. Since we also wanted a behind-the-scenes experience, we searched through our choices: Sneak a Peek tours of the aquarium or African Savannah, and Close Encounters with Penguins or, what we ultimately chose, Close Encounters with Brown Bears. We were going to feed the Bears!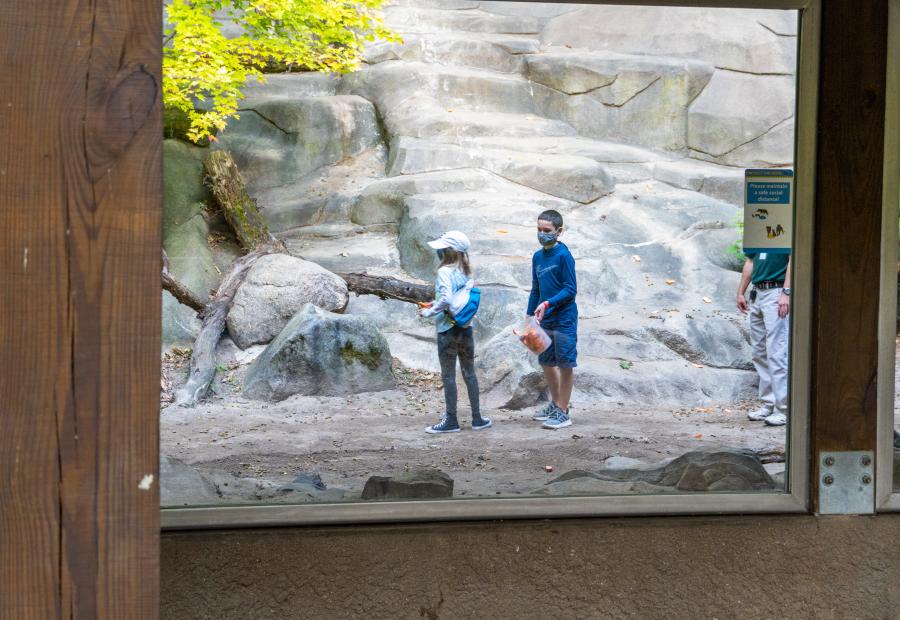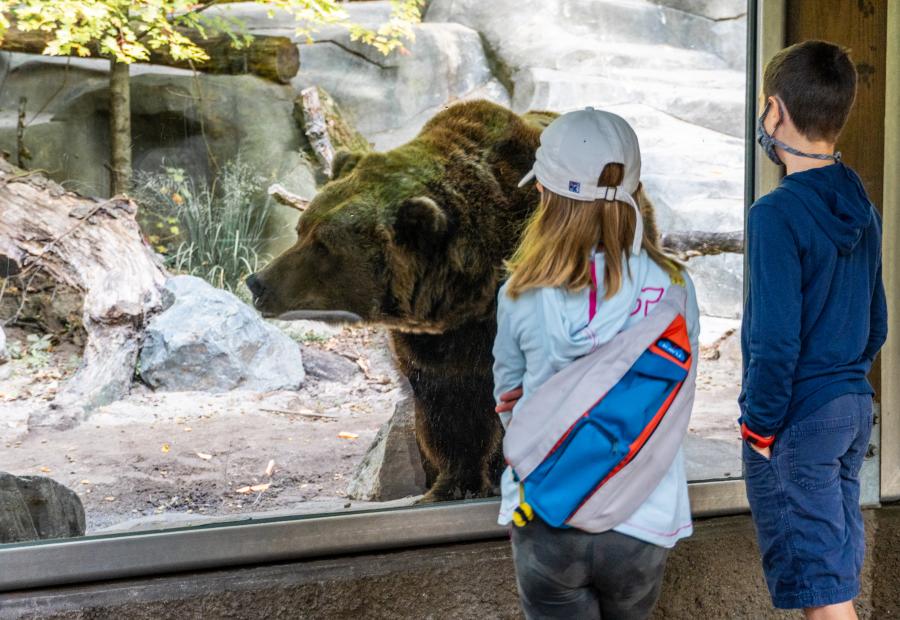 One of John Ball Zoo's "Close Encounters" experiences allows visitors to help feed the bears!
Photo by Brian Craig for Experience Grand Rapids
The three of us were a little nervous when we showed up at the bear exhibit and were handed a bucket of apples and sweet potatoes. We relaxed a little when our zookeeper for the morning, Tom, told us we would disperse food in the exhibit, leave, and THEN they would let the bears out to eat. Phew. My kids had a great time, running around all over the inside of the bear exhibit, tossing fruit and vegetables in all directions. Once they'd set out all the bear food, we moved to the viewing side of the exhibit (where WE would not become bear food) and watched with excitement as Yogi and Boo Boo were let out of their den. 
Yogi was given a head start. He took his time, slowly lumbering outside and picking up food when he felt like it. Boo Boo, on the other hand, was like a five-year-old at an Easter egg hunt. She quickly moved her 650-pound body all over the exhibit gobbling up the treats left by my kids. It was exciting for all of us when both bears came right in front of the viewing glass to do their snacking. After watching them feast, zookeeper Tom taught us about their eating and sleeping habits, where they came from (Alaska and Yellowstone) and how they enjoyed spending their time. Next, he took us behind the scenes into their indoor habitat and their sleeping area before heading into the kitchen where food for many of the animals is prepared.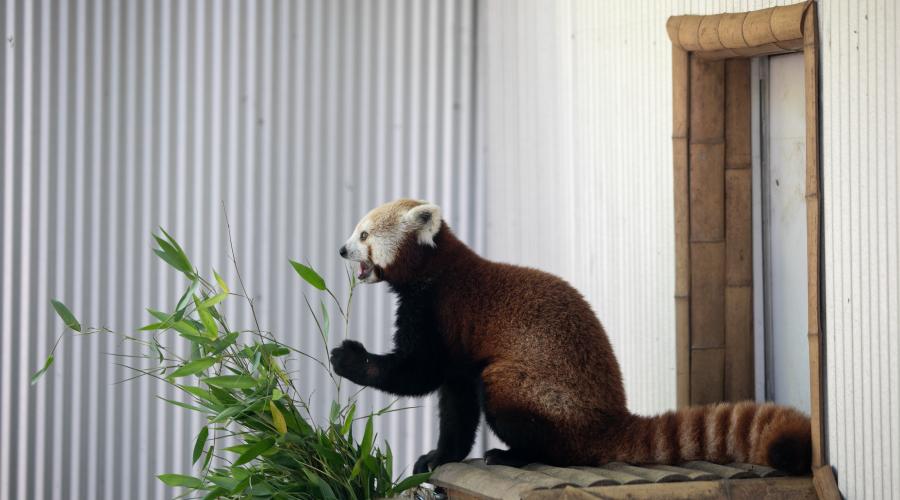 Fun fact: red pandas have an extended bone like a "thumb" to help them grip and strip bamboo stalks.
Photo by Experience Grand Rapids
Another highlight of our trip was stopping by my son's favorite exhibit, the red pandas. While there, we were also able to see the new baby triplet red pandas via a live web camera.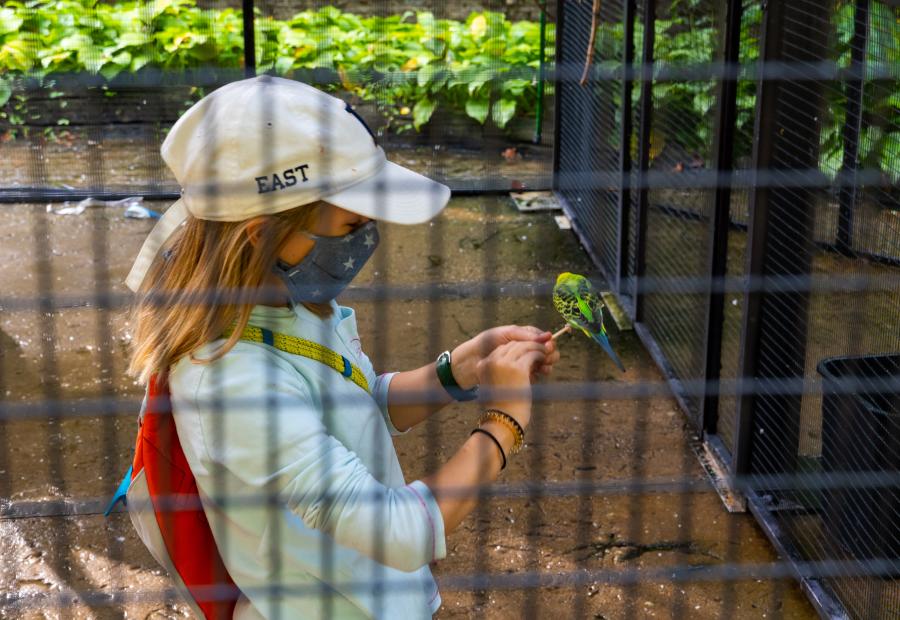 There are also opportunities to feed the birds at John Ball Zoo.
Photo by Brian Craig for Experience Grand Rapids
To conclude our trip, we fed the birds. Well, I didn't, but my daughter did. We admired and learned about the flamingos. (Did you know the bend in their leg is an ankle, not a knee?) We also spent some time watching the Capybara, the world's largest rodent (which now my daughter wants as a pet).
If you're looking to get your kids away from their screens for a school day, I'd highly recommend heading to Grand Rapids for a field trip to the John Ball Zoo or one of the city's many other attractions.