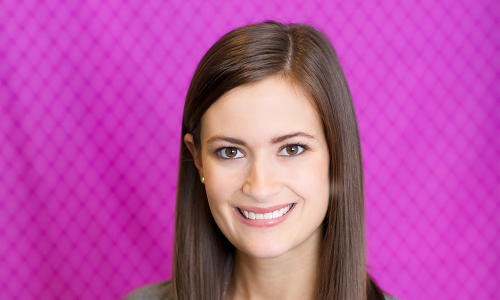 Kate Herron
Director of Marketing
AKA: Collaboration Queen
KHerron@ExperienceGR.com
(616) 459-8287 ext. 3553
Focus:
Making Grand Rapids the best place that it can be through community collaborations- I sometimes describe my role as "the dot connector."
Education:
BBA: Grand Valley State University
MBA: Western Michigan University
CTA: Certified Tourism Ambassador
CCTP: Certified Culinary Tourism Professional 
Volunteer Associations:
Sigma Kappa Sorority
How long have you worked in the Tourism Industry?
4 Years
How did you become a part of the Tourism Industry?
I started at Experience Grand Rapids as a Marketing Intern through GVSU knowing very little about tourism and the industry as a whole. I quickly realized that it was the most fun industry to be a part of.
Favorite Vacation Spot?
Austin, TX
One piece of advice or tip you would give to a first time visitor to Grand Rapids?
Stay for at least 3 nights- there is just too much to see and do.