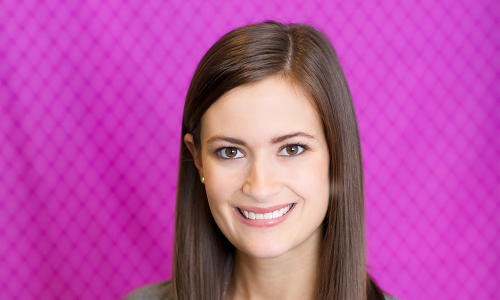 Kate Herron
Director of Marketing
AKA: Collaboration Queen
KHerron@ExperienceGR.com
(616) 459-8287 ext. 3553
Focus:
Making Grand Rapids the best place that it can be through community collaborations- I sometimes describe my role as "the dot connector."
Education:
BBA: Grand Valley State University
MBA: Western Michigan University
CTA: Certified Tourism Ambassador
CCTP: Certified Culinary Tourism Professional 
Volunteer Associations:
Sigma Kappa Sorority
How long have you worked in the Tourism Industry?
4 Years
How did you become a part of the Tourism Industry?
I started at Experience Grand Rapids as a Marketing Intern through GVSU knowing very little about tourism and the industry as a whole. I quickly realized that it was the most fun industry to be a part of.
Favorite Vacation Spot?
Austin, TX
One piece of advice or tip you would give to a first time visitor to Grand Rapids?
Stay for at least 3 nights- there is just too much to see and do.
What are you looking forward to in 2016?
I am looking forward to all of the new breweries (and distilleries!) that are opening in GR. They make GR an awesome place to promote for tourism, and show off my city to friends and family!