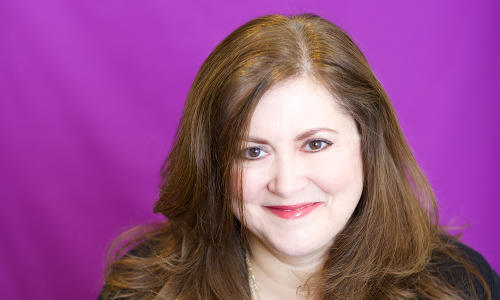 Kim Young
Vice President of Information Systems
AKA: Dutchess of Data
KYoung@ExperienceGR.com
(616) 459-8287 ext. 3555
Focus:
Ensuring that our technology initiatives bring business value, improves our processes, solves business issues, maintains a solid infrastructure and transforms how we do business at Experience Grand Rapids.
Education:
Central Michigan University, BA, Recreation & Park Administration, Certified Tourism Ambassador. 
Professional Associations:
Destination Marketing Association International, Alpha Sigma Tau
How long have you worked in the Tourism Industry?
30 years
How did you become a part of the Tourism Industry?
During college I worked seasonally in amusement parks and waterparks. I continued on after I graduated by working in waterparks as a Group Sales Manager and for a short time as a Parks and Recreation Director. Selling and tracking group business, lead to working within CRM databases, which over time transferred into other technology and information-based systems.
Favorite Vacation Spot?
I don't have a favorite, but rather enjoy having different experiences each time.
One piece of advice or tip you would give to a first time visitor to Grand Rapids?
Get out of your hotel room and the area surrounding it. If you don't have a car, just take a taxi or Uber, to experience something different.
What are you looking forward to in 2016?
Traveling to Europe with my family for the first time. I also look forward to seeing the new businesses that are being developed or opened this year in Grand Rapids.