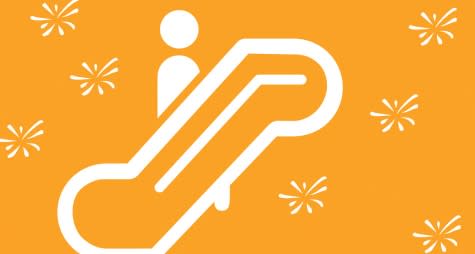 Everyone has that "one thing" they need to make their life easier, streamline their presentations or change their business for the better. There's a chance one of these programs could be it. Check them out:
No more scheduling headaches.
You meet a bunch of new people at a networking event and want to capitalize on the contacts right away. You know that with the right people in the room, you can come up with a solution for world peace.
What's an easy way to set it up when everyone has different schedules and calendars? Try Doodle.
It's a scheduling program in its most basic, free, no-long-in-required form. The meeting organizer can create a poll, choose some potential days and times for the meeting, and send an email with a link for people to fill in their availability.
One click takes them to the poll where they can enter their name click the convenient times. They can even leave a comment or print out the poll.
The result for you? The most convenient time for everyone to meet. You can even connect Doodle to your own calendar for easy scheduling.
So, go ahead. Send out the invite and start tackling world peace.
Put buffering at bay.
Internet connections are great when they're fast and reliable. But that is not always the case. (How strong was the signal at your last conference or coffee shop meeting?)
That can be a big problem if you're making a presentation or pitch that relies on showing a video from a website like YouTube, Vimeo or others.
KeepVid.com is one of several services that allows you to download those videos onto your computer. Free and simple, you paste in the URL to the video and click the download button.
KeepVid gives you download links to all the formats provided by the website. Some sites require the use of Java. The service currently supports more than 40 websites and is updating its capability regularly.
Who is this email really from?
Rapportive is a handy Gmail plug-in that used to provide a complete social summary of the person emailing you. Based on their email address, Rapportive provided their profiles from LinkedIn, Twitter and Facebook along with any other social sites they use. You could even engage on Twitter or reply to a post on Facebook through the program.
The information conveniently replaced the Google ads on the right side of your email inbox.
However, LinkedIn snapped up the program in 2012 and, not surprisingly, made it more focused on LinkedIn. Although not as extensive, the service still provides great information about the emailer, including their photo, profile information and shared contacts. It instantly puts the person in context as you mull your reply.
Rapportive is free for Chrome and Firefox.
Boost event interaction; build your contact list.
Meeting apps are great for delivering content like agendas and speaker presentations. But its typically a one-way experience all information funneling to the attendees. KiwiLive.com makes it a two-way exchange.
The program provides a way to engage with your audience in real time. You can run polls, deliver PDFs, videos or audio files and field questions all while on stage or at the podium and respond to the information in real time. Attendees do not need to give any personal information to engage, but if they want to save any of the content you offer, you can ask them to enter their email address.
They get a bonus piece of content and you get someone who expressed an interest in what you had to deliver. In other words, someone who may just like to hear from you again.
This video does a good job of explaining how it works at an event. It's still in the testing phase, but they welcome guinea pigs.