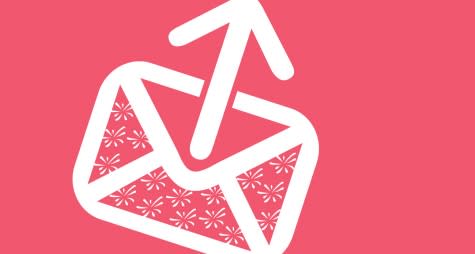 As a meeting planner, it's likely you have a smartphone. A survey of meeting planners by M&C Research found that 90% of you do. Of those, 98% use apps for everything from work to entertainment (Angry Birds, anyone?).
Smartphones are handy, but with so many apps available it can be hard to decide which ones are most useful.
Here are 5 apps recommended by meeting planners:
1. Evernote (free)
This versatile app lets users take notes, create to-do lists, and store files, photos, and more.
Why meeting planners like it:
"It's a great way to share and update files," says Kim Rangel, Event Sales and Services Manager with Experience Grand Rapids. "It's also a useful tool for taking photos and adding text or voice notes during FAM trips and site visits."
Other features you'll like:
Evernote synchs across devices, so what you add on your computer at the office is right there on your smartphone or iPad when you travel.
Evernote is completely searchable - you can even search handwritten notes in photos and images.
2. hootsuite (free; upgraded paid services available)
Hootsuite enables users to access Facebook, Twitter, Wordpress, LinkedIn, My Space and Ping from one social media dashboard.
Why meeting planners like it:
It's an easy way to stay on top of social media and quickly disseminate up-to-date information to attendees.
Other features you'll like:
You can use Hootsuite to schedule messages for specific dates and times.
Hootsuite can suggest optimum posting times for tweets.
Hootsuite works across multiple platforms.
3. Bump (free)
If you haven't used this app yourself, you've probably seen it in action. Bump is a paper-free way to share contact information by touching mobile phone to mobile phone.
Why meeting planners like it:
Using Bump is so much nicer than walking around with a pocket full of business cards. And it works across platforms, so you can bump contact info from an Android to an iPhone.
Other features you'll like:
Bump allows you to exchange your own contact information, but you can also share other contacts and social network pages.
Bump can also share photos from your event with people you've bumped.
4. FlightTrackPro ($9.99; lighter versions available for 4.99 and free)
This app is a must-have for travel-weary planners. It gives you real-time flight status updates - for your own flights or important clients you're meeting at the airport. You can enter your flight info directly or, if you're a TripIt.com user, it will automatically upload your information.
Why meeting planners like it:
In addition to the above, FlightTrack provides you with the terminals, gates, flight maps and weather radar. The Pro version adds push alerts, so your phone will buzz you with last minute changes, which makes the Pro upgrade worth the additional $5.
Other features you'll like:
FlightTrack Pro can help you find alternate flights.
FlightTrack Pro gives you information about FAA airport delays and closures.
5. Facebook (free)
Yes, the same Facebook you use to post cute picture from your last family vacation can also be used as an effective business tool.
Why meeting planners like it:
"Facebook is how we communicate whats going on with our events," says Tiana Davidson, Director of West Michigan American Diabetes Association. "It's the fastest way to get our message out to donors."
Other features you'll like:
You can create apps for Facebook specific to your event.
It's a two-way conversation. "Our donors check our Facebook page all the time," says Davidson. "They're constantly making comments."
What mobile apps do you use most often?