When it comes to getting feedback from meeting attendees, surveys and evaluation forms only go so far.
Wouldn't it be great to be able to sit down and really talk to some customers when you're trying to plan your next meeting? Asked them what worked and why? What didn't and why? What would make things better?
Maybe it's time to consider a CAB a client advisory board. Companies and organizations use them all the time to improve operations. Why not use them to improve the meeting experience?
"The benefit of having a CAB is that you have people focused on the topic and they are challenged to be honest in an effort to make it better," said Kim Rangel, event sales and services manager for Experience Grand Rapids.
"And, it's something they're already passionate about. You can go a little deeper than if you just sent out a survey."
Rangel has a lot of experience with CABs. She organizes the twice-annual meetings of the CAB for Experience Grand Rapids. "Their input has been invaluable to how Experience Grand Rapids operates as a CVB," she said.
"We've changed how we do things based on what we hear from them," she said. "We have our own strategic plans and goals, but they focus on the details of how to get there in the most effective way."
So why not apply such a useful feedback tool to planning a meeting? Here are some things to think about: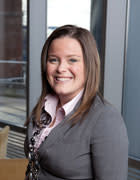 Always start with your budget.
Your budget will determine a lot, Rangel said. Experience Grand Rapids pays for its member's travel, meals and accommodations for the twice-annual meetings, and they come from across the country.
Make a membership list.
Create a list of ideal members. Who is going to be the right person? Who will represent the right demographics? Decide how many members you want and how long their terms will be.
Select a facilitator.
Facilitators are key, Rangel said. It should be someone outside of the organization, but who also knows the industry well. CAB members are more comfortable answering tough questions posed by a third party than by an association member. Even though they know you're in the room, she said.
Facilitators can also ensure the time is well spent by reining in more dominating personalities and bringing the quieter members out of their shell.
Set a goal.
Figure out what you want to learn. "What is your goal for hosting this?" Rangel said. "Are you looking for ways to recruit more people? Do you want to shake up your speaker offerings and presentations? Try something new in food and beverage? What about destinations?"
"At the end of the day, your overall goal is: How do I make my organization and meeting better?" Rangel said.
And finally, make it worth their while.
Ensure the members have time to learn from each other, Rangel said.
"A lot of our CAB members say thats the biggest benefit to them. You build this tiny network of colleagues that you can ask questions of and bounce ideas off."