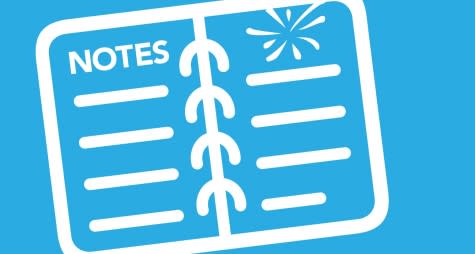 A few weeks ago we shared three of the six trends for 2013 emerging from a survey administered by hospitality management company Destination Hotels & Resorts: good location, eco-friendly meetings and excellent food. As promised, here's a sum-up of the remaining three trends:
Active Adventures
When it comes to team building, more than half of the survey respondents indicated an interest in active events or adventures. Andre Fournier, vice president of sales & marketing of Destination Hotels & Resorts, said that popularity is led by a demand for authentic local experiences beyond the boardroom.
Tim Nelson, Convention Services Director at Experience Grand Rapids, said he sees people taking advantage of that in Grand Rapids, especially with biking.
"You'll notice that in the hotel parking structures there are bikes on the cars," he said. "A lot of them will end their event on Friday so people can extend into the weekend. We see that often."
Not surprising, considering Grand Rapids was dubbed a Bicycle-Friendly Community" in 2009 and Outside Magazine named us the "Best Town for Mountain Biking" in 2010.
As the trend toward community-specific activities grows, meeting planners can take advantage by seeking out what makes their meeting host's destination unique and integrating those activities and attractions into the meeting experience.
Online Reputation Counts
Social media has become an integral part of the planning experience, according to half of the survey respondents, and that includes checking online user reviews of hotels or other attractions. Nelson said that is something everyone must be aware of.
"It's how people are learning about what there is to do in the city," he said. "People are not looking at official websites as much as they are the review sites."
The Amway Grand Plaza Hotel in downtown Grand Rapids takes online reviews seriously. While the hotel receives mostly excellent reviews at TripAdvisor.com, some negative reviews do exist. Nearly all of them received a personal response from the hotel with apologies, promises to investigate problems or contact information to address them personally.
"It's that long-term commitment thats important," Nelson said. "You have to be building that reputation online and supporting it. Helping meeting planners tap into that for their attendees is going to be huge."
Techno Logic
More than a third of planners surveyed noted an increased use of technology at their meetings over a year ago. Live streaming, online conferencing and onsite video production were cited the most. And they expect that trend to keep growing. Many have a new budget line item for technology.
Nelson said he sees a philosophical shift in how planners view technology.
"A lot of groups used to be afraid that if they streamed a conference, it would encourage people not to attend," he said. "What they're finding is that they're reaching new people who then are more likely to attend in the future. We've actually had several clients who have really embraced that as a growth tool."
"Having the bandwidth and capabilities to support that is a big selling point and one that Grand Rapids has," Nelson said. "For a city our size, I think we're ahead of the curve."
To get the full report from Destination Hotels & Resorts, you can download it here: http://www.destinationmeetings.com/pdf/DHR-2012-Meetings-Whitepaper.pdf