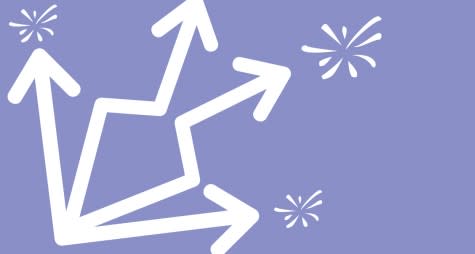 You've narrowed the potential cities for your next conference and some surprising ones make the list. Instead of New York City or Chicago, you're considering smaller markets. While these cities may meet your requirements they have the right meeting space, show floor size, room costs, etc. you'll still need to convince potential attendees to make the trek to your conference, a proposition that can be a little more difficult when the host city isn't a major market.
Thats exactly the position Teresa Witham, Executive Director of the National Association of Elevator Contractors (NAEC), found herself in when Grand Rapids, MI popped up on the list of potential host cities for a future NAEC conference. The NAEC uses Connie Bergeron, CMP with Site Selection Solutions to help them narrow possible locations (and, later, to help negotiate and secure the contracts). When Bergeron presented Witham with the Grand Rapids option, Witham gathered a group of NAEC members, which included her husband, Doug Witham, VP of Sales & Marketing at GAL Manufacturing Corp and a former member of the NAEC Board of Directors, to attend a Grand Rapids site visit with her. Bergeron said that group site visits can be powerful, and if they're positive, can definitely influence attendance. We talked to Doug about his experience and the benefits of bringing a group to a site visit.
Doug Withams employer, GAL Manufacturing Corp, is the largest exhibitor at the NAEC trade shows. He often visits potential sites with his wife, and Grand Rapids hadn't been on the list before. "For the elevator industry, it's odd for us to go places where there aren't high concentrations of elevators," he explained. "Our well-attended shows tend to be in large cities, like New York, Baltimore, Boston and Chicago. That's where the elevators are and that's where the elevator contractors and suppliers are." He said that before Teresa recommended having a conference in Grand Rapids, she thought it would be prudent to get a select group of NAEC members to vet the city and its facilities along with her.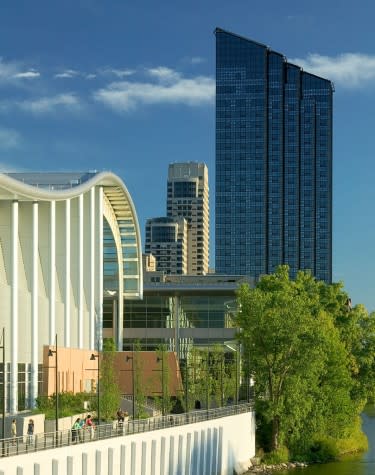 Witham's group included a cross-section of the membership, both geographical and categorical, with some former, current, and upcoming Board of Director members. "Board members are generally representative of the association's overall membership," said Bergeron, "so their opinions and feedback are helpful in assessing how the membership as a whole would respond to a destination." Although which members comprise the site visit group varies by organization, Witham agreed that it's important to select the group carefully. "If the site visit is convincing, you'll have influential advocates that can talk to members around the country," he said.
If your association is national, as the NAEC is, it's likely that there are also regional associations. In that case, be sure to include members from each region. By being strategic in your selection of people attending the site visit, you can ensure that you'll have members around the country who can promote the conference by explaining what they saw, felt, and experienced during the site visit that made them want to return - and who can encourage others to attend the conference, too.
It's also important to bring association members with diverse business backgrounds, because they each analyze the site from their company's particular perspective. In Witham's case, when his company attends trade shows, they bring 4 semi-truck loads of material with them in order to build 2 two-story elevators on the showroom floor. "The facility is crucial to us. The cost of labor, the whole nine yards, it's all important," he explained. "Grand Rapids quickly becomes very attractive to exhibitors because the cost in bigger cities can be 3 to 4 times more than what it would be in Grand Rapids."
"It's not just the cost of labor, freight and facilities that are more conference-friendly here. You can go out in Grand Rapids and buy 3 rounds of drinks and some appetizers for your compadres and the price is so reasonable!" he said.
Of course, price isn't everything. The city must be able to answer your questions and accommodate your needs. One of the things that impressed Witham in Grand Rapids was the effort of the CVB (Experience Grand Rapids) and hotel personnel they met with during their tour. He explained that the staff members always answered the groups questions promptly, but took things one step further by following up with relevant data or brochures the next time they met. "Whatever it was you asked about, they came prepared with more information," he said.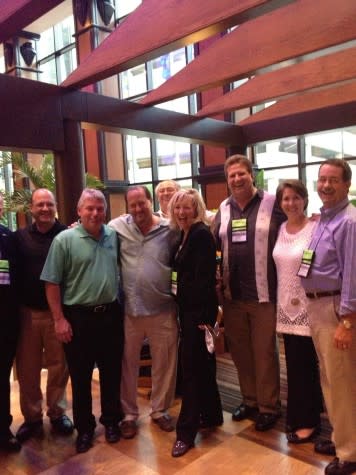 During the Grand Rapids site visit
He was also surprised by the number of restaurants and breweries in Grand Rapids. Even so, he said they realized that the size of their group might overwhelm the places within walking distance of the hotel. They inquired whether Experience Grand Rapids could arrange reservations and shuttles to bring attendees to different locations and were met with affirmatives all the way around.
"Ask and it shall be done. It was that easy with these guys," he said. "They'll make it doable."