A few weeks ago we told you about the self-educated buyer - the person who does thorough research online and through crowdsourcing before they even make contact with a traditional sales channel.
Meeting planners must consider the SEB when they are trying to attract attendees, but destinations also must consider the SEB when trying to attract meeting planners.
"Back in the day, planners would call up a hotel or a CVB," said Kelly McGrail, director of marketing for Experience Grand Rapids. "But now they're first going to Google: What Midwest city should I hold my meeting in?"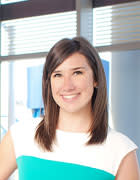 "They're already educating themselves about the destination before they even have a touchpoint with them."
So, how do destinations market to the SEB? Give them the online content they are looking for.
"Make sure that information is correct," McGrail said. "And make sure its written in a way that talks to your audience, because they're going to want to relate to that."
Tom Martin, founder of Converse Digital and author of The Invisible Sale, said recent research supports that. Converse Digital last year joined with the Destination Marketing Association International, Meeting Professionals International and Market Dynamics Research Group to conduct a study on understanding the role digital resources play in meeting planning.
"The sense I took away from the research is that (meeting planners) are not going to do a site visit unless they're pretty darn sure they want to have a meeting there," Martin said. "They just don't have the time."
In the time it takes to do one site visit, they could do five really deep virtual site visits.
Martin said destinations need to invest in their online content, making sure the planner can find everything they're looking for, including virtual tours, conference services and expertise.
"Look at the consumer side of your website, and look at the meeting planner side," he said. "Ask yourself why the meeting planner side is so less robust than the consumer side."
"Meeting planners are looking for resources they can access to be smarter, more effective and better at their job. Blogs (like the one you're reading now!) are a good start," he said.
If launching a blog seems daunting, consider partnering with others.
"Maybe theres an opportunity where noncompeting CVBs could pool their resources to publish a blog," he said. "It's a huge opportunity, but its only going to favor those that get into it and do it well within the next year."