Are you an SEB?
Most likely, but don't worry. Its not a bad thing.
An SEB, or self-educated buyer, is someone who does their homework before reaching out to traditional sales channels. They are checking product websites, reading online reviews, crowd-sourcing on social media and asking their friends, neighbors and coworkers.
And then, only after exhaustive research, might they actually step into a store. Or, in the case of the meeting and event industry, plunk down the registration fee and book a room for a conference.
"It's much easier for attendees to do their homework and shop your conference against everyone else's," said Tom Martin, founder of Converse Digital and author of The Invisible Sale. "People are just dying for new ideas right now, and the Internet gives them the opportunity to look."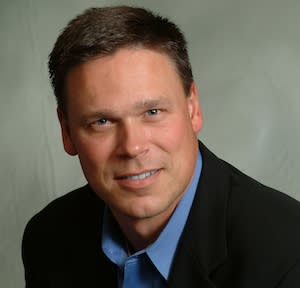 "It really makes the pre-conference marketing, especially online, so much more important."
So, how do meeting planners capitalize on SEBs? Make sure youre giving them a lot of great information to find.
"Conference websites really become your primary marketing vehicle, and it's not just an information repository," Martin said. "It's really a selling tool; a place where you utilize video and audio and curated content and all the tools available to showcase the quality of the content that people can expect to see."
If you really put your time and effort into creating a conference website thats designed to educate the uneducated, there is an enormous amount of power there.
Speaker biographies are a great place to add content, especially if you don't have a well-known lineup: Embed videos from their previous events, link to books or blogs they've written, articles about them or other helpful information.
"People will really be able to research them and go, 'Holy cow, they're kind of smart. I would like to learn from them'," Martin said.
Your content should also get people excited to share the fact that they're going to the conference as well as post on social channels during and after the event. Planners can make it easy by partnering with platforms like Storify, SlideBatch or even Pinterest, Martin said.
"We all know the best time to market a conference is right after it happened because people are really excited about it," he said.
Thanks to search engine optimization, newer conferences don't have to try so hard to compete with established ones for the attention of self-educated buyers. The right content will attract the right audience.
"It gives that smaller conference a chance," Martin said. And for the established conference? It makes it easier to amplify your message.