It wasn't that long ago (before smartphones became the norm) that meeting planners offered computer stations at their events to allow attendees to easily check email and stay connected.
"Now those are no longer popular because everyone is carrying their email," said Tim Nelson, convention services manager for Experience Grand Rapids.
So what has replaced computer stations? Charging stations to keep all those devices powered up.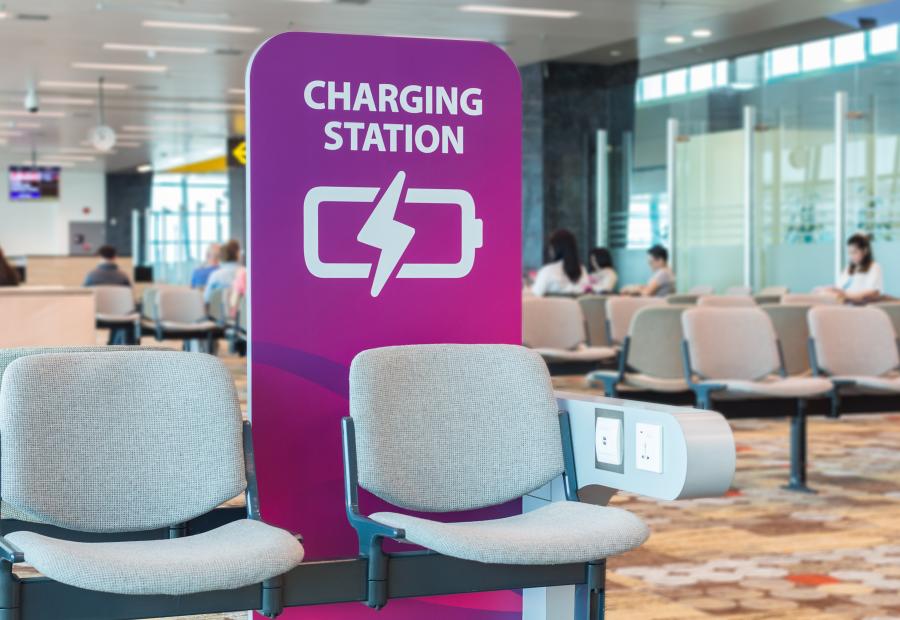 Charging Stations in Airports
"It's an important amenity to have, especially when you're talking about the millennial market," Nelson said. "Millennials are expecting that there will be places to charge when you need to charge."
Many venues, including DeVos Place convention center in Grand Rapids, offer charging stations for meeting planners to use. Planners can also design their own, using it to facilitate other goals of the event.
A "charging lounge" for example, a comfortable place for people to relax while plugged in, can encourage networking.
"So much of the research right now is pointing to the need for networking opportunities for millennials, and actually gathering around a charging lounge is a good opportunity for that," Nelson said.
A charging station can also provide a captive audience. A paid sponsor can staff the station, exposing attendees to their content and generating event revenue.
Or planners can use the station to promote the social discussion, branding it with the event hashtag and invitations to use it. Display monitors can live-stream presentations to allow those with waning batteries to engage even when they're not in the room.

"Meeting planners have to be looking for those opportunities to make that pitch throughout the convention," Nelson said. "It has to be everywhere because everyone should be part of that social discussion—attendees, presenters, and staff."
Charging stations can also be strictly utilitarian, such as individual lockers to securely leave your device plugged in while you take the key and continue with the conference.
In his event travels, Nelson has seen several kinds, but he hasn't actually used them and he won't be surprised when the trend begins to fade.
"I actually travel with an extra battery pack and I see more and more people doing that," he said. "Plus, so many of our toys have better battery life than they used to."
Until then, it's a good idea to include the stations in your event planning.
invalid widget [plugins_common_blog_subscription] []