Recently we told you about the importance of investing in your technology budget to avoid preventable pitfalls that attendees will remember far longer than the content being presented.
But technology can be complicated for a non-IT person. So we came up with a list of questions to be ready to discuss when talking throughyour technology options with a potential venue, specifically, your Wi-Fi needs. Kathy Bart, CMP, CTA, director of sales forDeVos Place convention center in Grand Rapids, Michigan, said those discussions are key for the venue as well as the meeting planner.
"We want to make sure we can do what needs to be done in order to maximize resources and make their event the best it can be," Bartsaid. "While they're asking to make sure that we can do it."
We reached out to venues in the Grand Rapids area, including DeVos Place and Frederik Meijer Gardens & Sculpture Park, and consulted other industry experts to come up with the following checklist to make sure you cover all the key points:
How many people will be accessing the internet at one time?
It's a key number to indicate how much usage and how many devices to expect (about 2.5 per person). You also can get hard data from the venue at your last conference, or can ask the potential venue to provide data on a conference they've held that is similar to yours. At DeVos Place, and likely most other facilities, they monitor data hour by hour and room by room so they know exactly how much bandwidth is used.
Devos Place Convention Center
Photo by Brian Kelly Photography
How will people be using it?
Is it a hybrid meeting with some presenters online? Do speakers need to access it for their presentation? Will attendees be asked to download information? Social media? Credit card purchases? Checking email? Each of those uses a certain amount of bandwidth that should be accounted for. (And don't forget the knucklehead who will insist on accessing Netflix.)
Is your meeting app web-based or device based? Web-based will put more strain on the Wi-Fi.
What type of devices will they be using to access it? Cell phones? Tablets? Laptops? All of the above?
What internet speed will your attendees expect?
If it's a technology-related conference, special measures may need to be taken to ensure lightning-fast response times. But, at the least, most people expect Wi-Fi to mimic what they're used to, for better or for worse.
"You want to be able to work like you do in your office or at home, that's kind of the expectation now," Bartsaid. "Everybody expects it to be free, available and fast."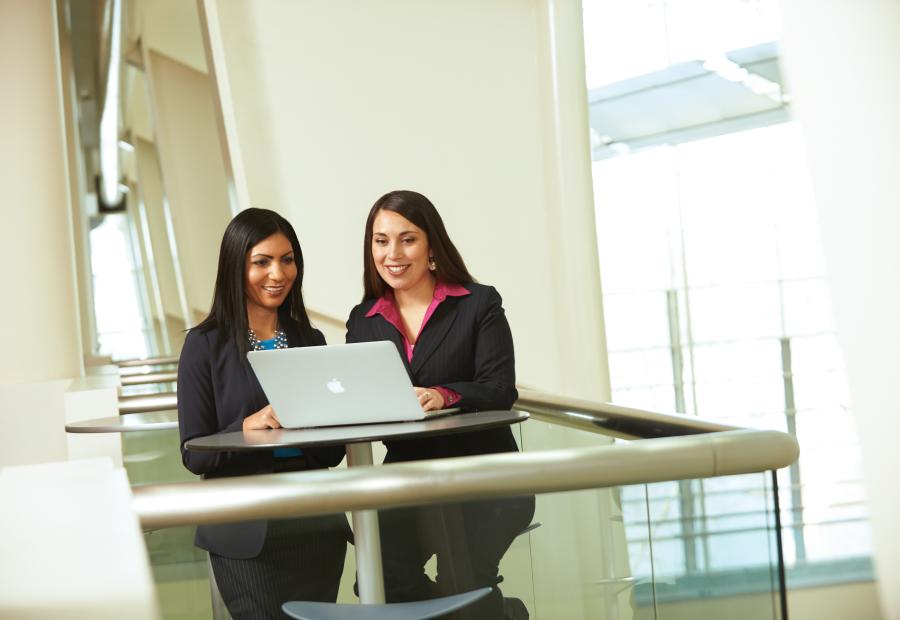 Devos Place Convention Center
Photo by Experience Grand Rapids
Where in the venue will attendees be during high usage?
Most facilities will have access points in the main areas, however, you may need more for specific events or speakers triggering high use. "You want all the rooms to have a good experience," Bartsaid. "You don't want Corbin Ball to get on stage and not be able to show something."
Do you need an internal network to connect to your main office?
What date and time do you need it activated and deactivated? You may want it for setup and teardown, not just from the opening speaker to the closing.
At trade shows, will exhibitors need access?
Is it a shared network and used by other events at the same venue? Or does each event have a dedicated Wi-Fi?
What security options do you have? Will access require a password? How many failed attempts before users are locked out?
Thats should be enough to keep the conversation going for a while. And, if you're looking for added reassurance, consider taking a tech person from your organization with you. They can translate if the terms start getting too technical.
invalid widget [plugins_common_blog_subscription] []