The growing trend of shared workspace is creating a new option for meeting and event planners looking for ways to shake up the breakout session.
Shared workspaces, or coworking spaces, are sites where, for a fee, individuals, groups or companies can gather to work, meet and collaborate. The sites have all the office amenities - Wi-Fi, copiers, projectors, white boards, coffee makers, kitchens - and they are typically decked out with the latest in office furniture and business technology.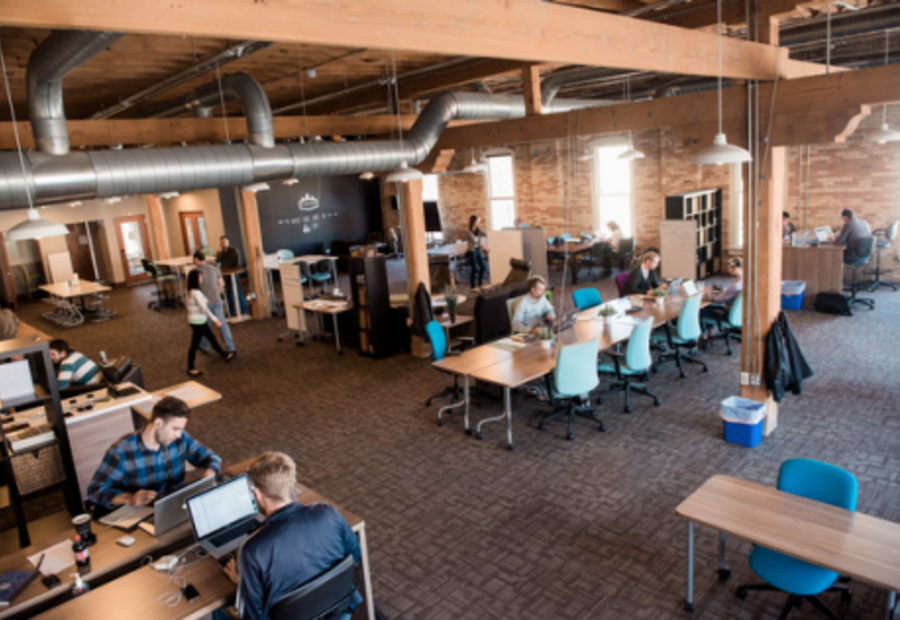 They are a popular alternative for people who work out of their home (or a coffee shop), offering a professional environment and the chance to interact with others.
They are also appealing to businesses looking for new places to hold offsite innovation sessions or short retreats.
"Some people don't want to have their meeting or event at a hotel or the same old conference room," said Annie Klooster, who manages The Factory in Grand Rapids. "We can offer something a little different and usually for much less."
The number of coworking sites is growing globally: take a look at the map at coworkingspace.org. There's even an online magazine dedicated to the practice. The growth means chances are high meeting and event planners can find one in their destination city if they're looking for another venue.
The Factory opened in Zeeland, Michigan, in 2008, but moved to Grand Rapids in 2010. It has general gathering space, a kitchen, learning center, two conference rooms and private Skype rooms.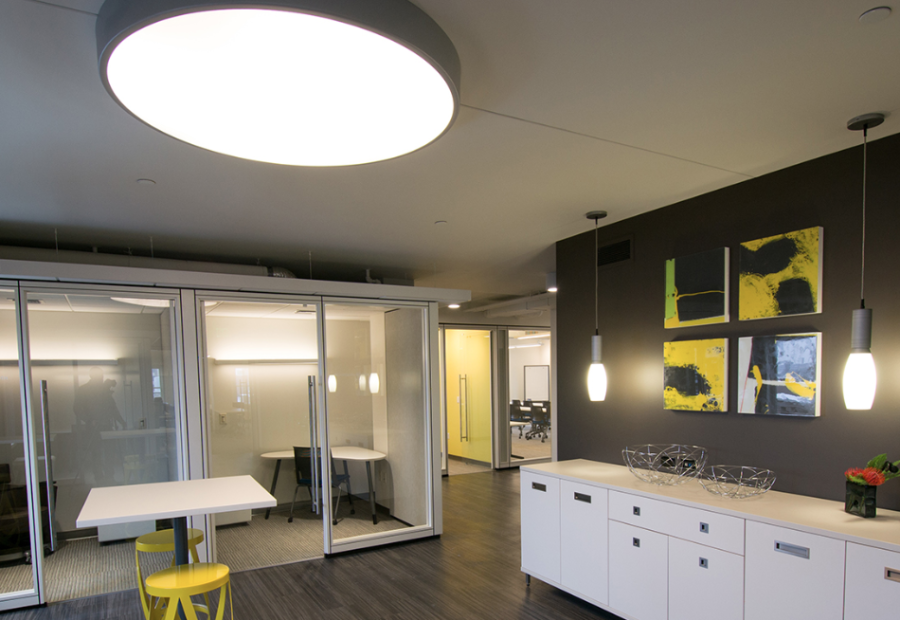 This year it was joined by another coworking space: Blue35. A collaboration between Rockford Development and office furniture maker Haworth Inc., the space is a showcase for Haworth's work stations and Bluescape, its high-tech virtual teleconferencing system.
"We have two full floors of meeting and conference space and two floors of coworking spaces," said Sarah Abel, conference and program manager.
Since they opened in February, they have hosted large companies, start-ups, creative services, non-profits and more. And Abel said they are in discussions with out-of-town organizations that want to include Blue35 as part of their meeting plans.
"The "creative vibe" at coworking sites make them a great option for meeting space," Klooster said. And, Abel noted, they are uniquely equipped for productivity.
"We have all the tools to actually get work done."
invalid widget [plugins_common_blog_subscription] []