People attending a convention with a thousand others will remember it, if only for its scale. Smaller functions have to work a little harder for that wow factor.
And as the economy continues its recovery, popular venues and facilities are back to focusing on large-scale events, limiting available dates for smaller groups. That requires planners to be even more creative.
The good news? Your options for making your function unique grow as your attendance numbers shrink.
"With a small group, you can do so much more customization," said Amy Young, CMP, a co-owner of Grand Connection in Grand Rapids. "A lot of times, with large groups, you feel like you're being herded everywhere."
Young has sent surveys in advance of smaller events to learn what people enjoy or what their favorite products are. It can help personalize the meeting agenda and meals, as well as the entertainment.
"We might send one person golfing and another will go to the beach," she said, noting that with a small group, it may be feasible to rent cars for different excursions rather than one shuttle bus for everyone.
"A smaller group opens up the venue options, too," she said.
Meetings could be held in restaurants that are normally closed during the day, offering an opportunity for VIP treatment. Also, many cultural institutions have facilities for small meetings a great way to combine business with pleasure.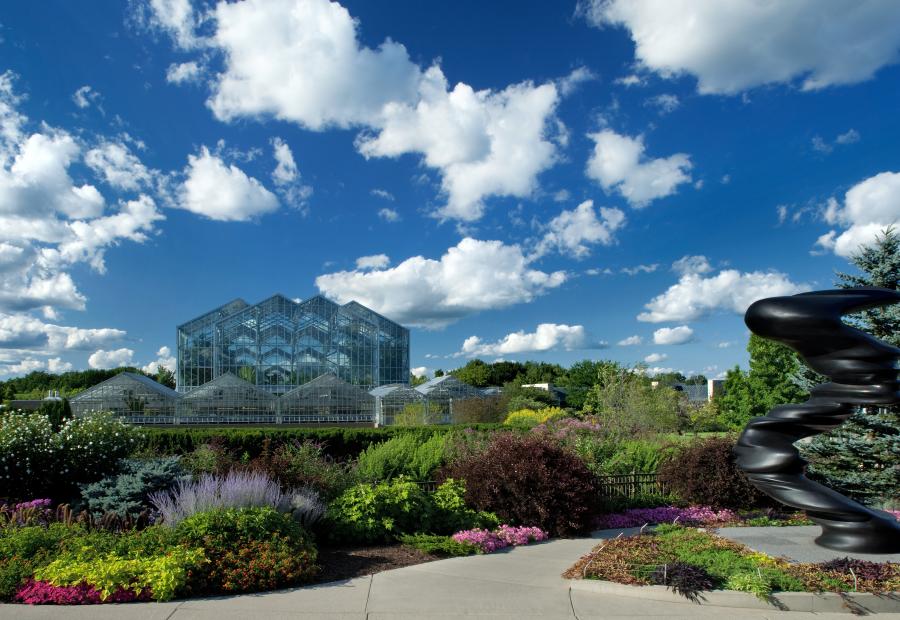 Frederik Meijer Gardens & Sculpture Park
Photo by Experience Grand Rapids
In the Grand Rapids area, options include Frederik Meijer Gardens & Sculpture Park, the Grand Rapids Public Museum, the Gerald R. Ford Museum, John Ball Zoo and the Grand Rapids Art Museum.
Attendees can get their work done and then enjoy the exhibits of the space.
"At the art museum, guests could meet and the go out to Rosa Parks Circle and go ice skating," Young said. (That's much more memorable than a hotel meeting room.)
Some private facilities offer unique options, too. Brush Studios in East Grand Rapids brings people together for a painting lesson. At the end, everyone has his or her own version of a popular masterpiece.
Lisa Jabara, one of the owners, said many companies use it as a team building experience.
"When you book a private event with us, we close down the studio and you can use it for whatever you need," Jabara said. "The client usually has a meeting before or after the painting class and we will bring in lunch."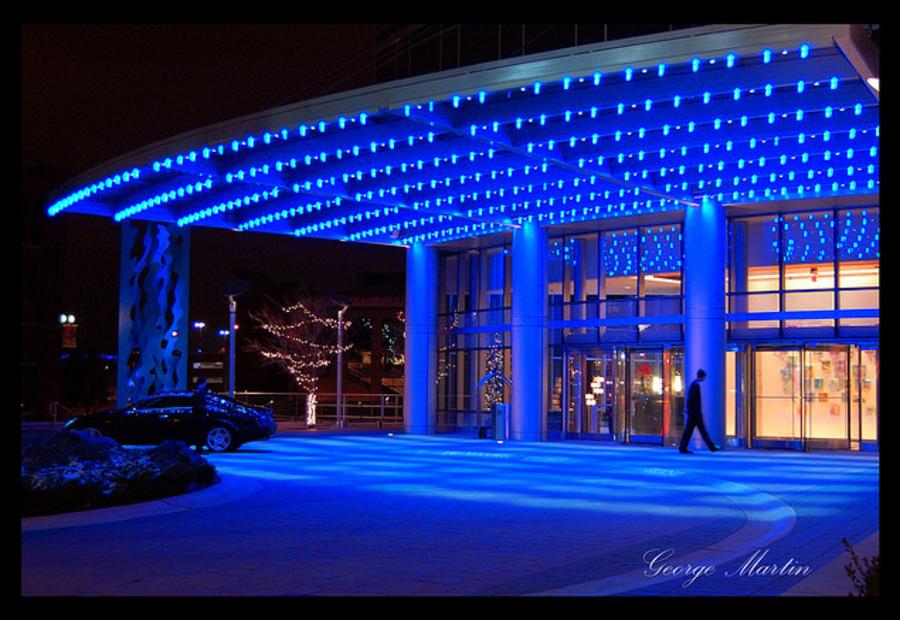 JW Marriott Entrance
Photo by photo courtesy of Blue Diamond, via flickr
The JW Marriott will set up an Iron Chef-like competition for its clients. Kathy Farquharson, director of corporate sales at SteelcaseInc., said that is popular with the small groups she brings in to her company headquarters regularly.
With groups ranging from 10 to 12 people, she's also done other out of the box entertainment events.
"We've taken some groups skeet shooting or on a beautiful boat experience on Lake Michigan out of Saugatuck. We've also done wine tasting, she said."
Young adds another idea for a small group, especially if there are no budget constraints: Arrange to have the Bob Bondurant School of High Performance Driving to give lessons at your local track.
"We've had driving schools here at the Grattan Raceway," she said.
Learning how to drive a racecar? Now that's memorable.
invalid widget [plugins_common_blog_subscription] []