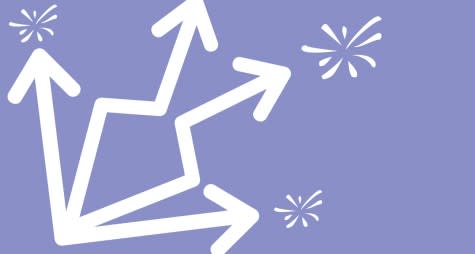 As president of both the National Speakers Bureau and the International Association of Speakers Bureaus, Brian D. Palmer is a magnet for stories.
"People who plan events love telling about things that went right, and they love telling about what went wrong," Palmer said.
There was the speaker who was drinking too much, forcing the event planner to speed up dinner to get the speech in while he could still talk. And the speaker who was hired for a company function, but used the wrong company name throughout his speech. And also the speaker who was charged to talk about time management, but was using all his time to plug his own day-long seminars on the topic.
The last one Palmer experienced himself. He was president of the hosting association at the time.
"I stood up and got the speaker's attention and I introduced myself," he said. I said, "This is what the presentation was billed as, but so far it seems to be just a pitch. Im not sure what you were told, but I would ask you to deliver on what was promised."
Palmer said there was a long, tense, uncomfortable pause that was accompanied by his pounding heart. But the speaker shifted gears, and in the remaining 45 minutes did an excellent job.
"If there is a train wreck occurring on your stage, I think you need to stop it," he said. "People in business settings, and social settings, too, try to ardently avoid the uncomfortable moment."
But often the right thing is extremely uncomfortable, and the right thing in that situation is to make it stop.
His advice: Be firm and direct. If a speaker is going way over time, telling inappropriate jokes or being vulgar, someone needs to go on stage and stop them. You could even arrange to have their microphone cut.
"Somebody can't be walking up there and scrunching their shoulders together looking mousey," he said. "They need to walk up there powerfully, take command of the stage and signal to the audience that were moving on to the next item on the agenda."
"Not only will you mitigate the damage, you will also score points with your audience," he added.
Like in many situations, however, the best defense against a troublesome speaker is a thorough, detailed, well-researched offense, Palmer said.
Don't book on a "feeling."
Seek out videos of the speakers performances before you book them. Ask for references from their last three events to avoid getting the recycled one from five years ago. And check them out on social media, such as the Twitter feed from one of their recent engagements.
"See what other people are saying about them there, because people are mighty frank about what they see live," Palmer said.
Without this evidence, all you have is that feeling.
"That feeling might be good, but it's the feeling halfway through the presentation that matters," he said. "If she's up there and she's a knucklehead, that's a direct reflection on the organization."
Get it in writing.
"You need to have things buttoned up and spelled out in writing for everything, including the speaker who is not getting paid," Palmer said.
That includes details on arrival, speaking time, content. Covering their hotel bill? What charges are acceptable? (Don't get surprised by the $80 bottle of wine or the deluxe massage.)
If they won't agree to terms up front, it may be time to find a different speaker. And if they don't deliver, it can give you grounds to reduce or eliminate the fee if there is one.
Challenge them.
Show the speaker the evaluation form attendees will be filling out, comparing every component of the meeting against the others. It will raise their awareness of expectations and pique their competitive nature.
"Most speakers want to be top dog at the meeting," Palmer said.
Even with all this preparation, things can and do go wrong. It's all in how you handle it. Palmer has a favorite story about a speaker who was just wrapping up and ended up falling off the stage.
"He recovered beautifully," Palmer said. "He had a microphone and he said, I will now take questions from the floor."