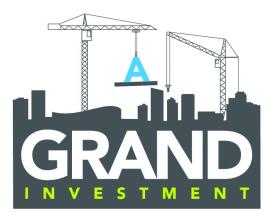 In a region where global corporations were among the first to advance design thinking, the iterative, human-centered design process is enhancing learning and driving innovation in after-school programs, K12 and higher education. This is the third in a three-part series that takes a look at where that's happening and what it looks like in West Michigan.
Listening to community
In last month's edition of "A Grand Investment," we talked about how Grand Rapids Public Schools, the Grand Rapids Public Museum and a group of community partners used design thinking to create an out-of-the-box Museum School that uses the community as a classroom and encourages students to be creative problem solvers.
But that's not the only place GRPS is applying design thinking to enhance K12 education in Grand Rapids.
The district is finalizing implementation of the Transformation Plan it launched in early 2013 and is now employing design thinking to shape the next phase in its plan. For this process, they engaged Public Agency, a design thinking consultancy and social enterprise of the West Michigan Center for Arts and Technology (WMCAT).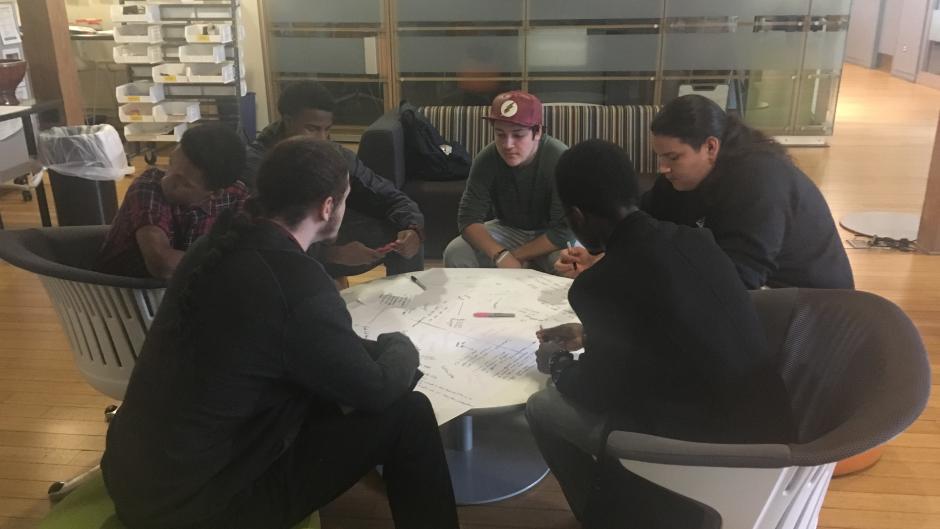 West Michigan Center for Arts and Technology teens discussing problem solving using design thinking strategy.
Photo Credit: West Michigan Center for Arts and Technology
---
In March 2018, a team of Public Agency facilitators called Community Catalysts led GRPS students, parents, administers, teachers and community partners through a design thinking approach to community engagement.
It included a two-week listening tour with meetings in four corners of the city. Community Catalysts sought answers to four questions:
What's working in our schools?
What's not?
What are the barriers to success?
What could we be doing? What are the opportunities for innovation and growth?
"What we experienced was a new and exciting way to engage the community," says GRPS's Helmholdt. "This wasn't your typical 3-minutes-at-the-microphone vent session. This was a healthy, well-organized and constructive dialogue. Every individual who showed up was engaged. Their voices were drawn out in an authentic way in answer to every question."
The district also conducted a survey among parents, students, teachers and community partners. In all, 500 people engaged in the process.
GRPS listened to those 500 voices to better define the district's issues and understand the community's needs and wants. They're now using what they learned to design solutions to include in the next phase of the district's Transformation Plan.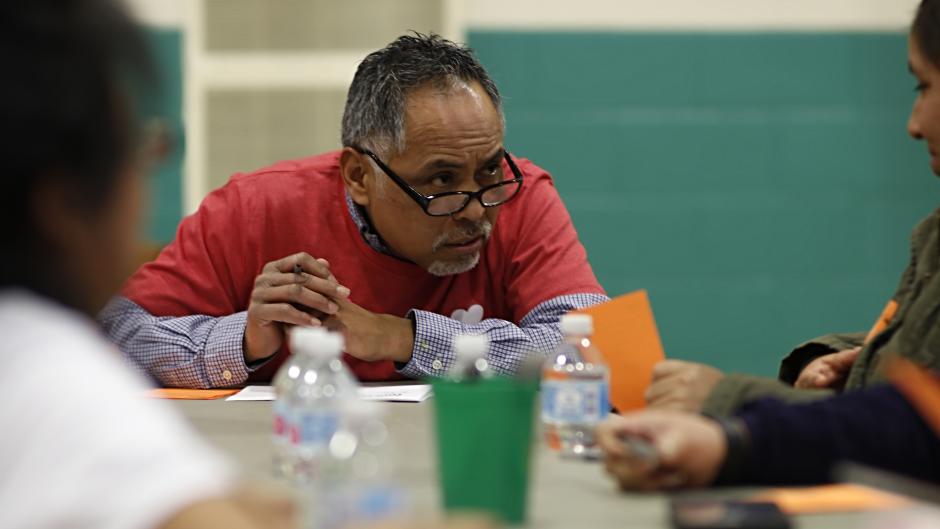 Public Agency facilitator leads a group of Grand Rapids Public School students through a listening tour.
Photo Credit: Grand Rapids Public Schools
---
Stretching the boundaries of design
WMCAT's director of social enterprise Adam Weiler leads Public Agency. He applies his past experience as an executive coach at the Stanford d.school both in the design thinking consultancy and in WMCAT's programming. WMCAT provides a culture of opportunity for people to create social and economic progress in their lives and community. They do so by providing access to arts and technology programming for teens, career training for adults in various healthcare fields and through social enterprise.
WMCAT uses design thinking on two levels. First, the process helps the staff identify pain points and opportunities to increase the effectiveness of their programming. Their adult program staff recently used behavioral insights to redesign their orientation which has led to increased student retention. Second, they teach the methodology to their high school students to become better problem solvers. WMCAT teens are paired with community partners and use the design thinking framework to create solutions that address the partners' creative needs (such as murals, photo-essays, videos, or promotional campaigns).
At the core of design thinking, there is a unique blend of optimism and empathy – a belief that 'whatever is' might be reimagined to be more beautiful, sustainable and healthier for everyone it touches.
The applications of design thinking in education are seemingly endless.
As Weiler observes, "Design is a powerful tool that has helped corporations gain insight and create new opportunities that increase the value of their offerings. With design thinking, those tools, methods, and mindsets are pushing into the public realm helping people in social services, K12 education, governance, and community development improve their services.
"At the core of design thinking, there is a unique blend of optimism and empathy – a belief that 'whatever is' might be reimagined to be more beautiful, sustainable and healthier for everyone it touches."
Weiler points out, with design thinking one looks for surprises, contradictions, and tensions as fertile territory to design in.  He zeros in on what that means for WMCAT students and for community.
"Here, we use design thinking to create more equitable access to opportunity."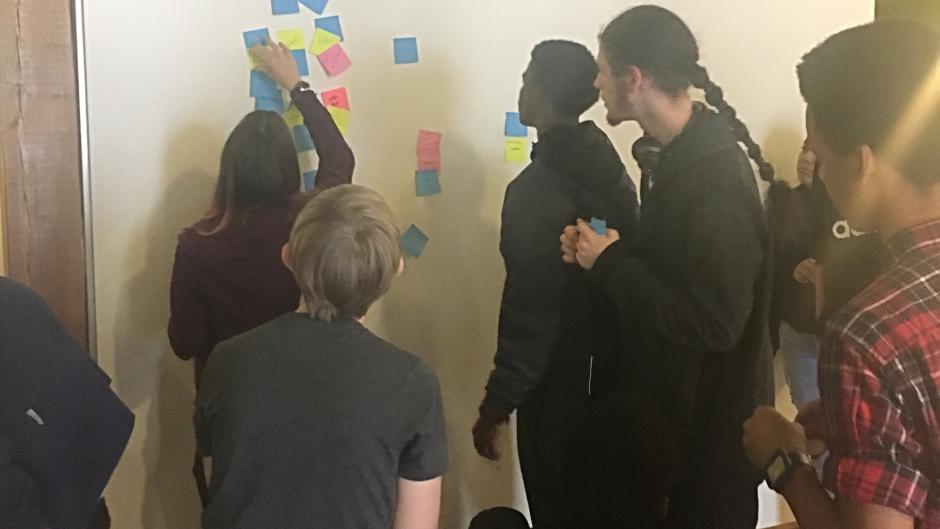 West Michigan Center for Arts and Technology youth using design thinking to figure out a problem.
Photo Credit: West Michigan Center for Arts and Technology
---
Teaching teachers to be design thinkers
The team at Public Agency also worked with GVSU to develop the toolkits and agenda for the university's 3rd annual K12 DT Summit and helped facilitate the summit this past March.
GVSU's Mei Mah, associate director of the Center for Educational Partnerships at the university, led development of the summit as part of her ongoing effort to build design thinking capacity among K12 educators.
The summit attracted nearly 90 registrants from 15 Michigan school districts, area colleges and universities and nonprofit organizations. The summit's goal was to strengthen design thinking in the regional K12 sector, and plans are underway to host it again in 2019.
Mah says, "Our intention – in all the design thinking initiatives we undertake at GVSU – is to give students, faculty, staff and community members the skills to become empathic and creative problem solvers."
A Grand Investment is an ongoing series exploring the business landscape of Grand Rapids. Michigan's fastest growing metro area and one of the nation's strongest economies, Grand Rapids is fueled by a creative, collaborative spirit that generates global, national and entrepreneurial investment. This series highlights leading sectors of the local economy and underscores the city's suitability for innovation-focused meetings. 
Don't miss a post!
Sign-up for the Meeting Minds Blog to get the next A Grand Investment story!