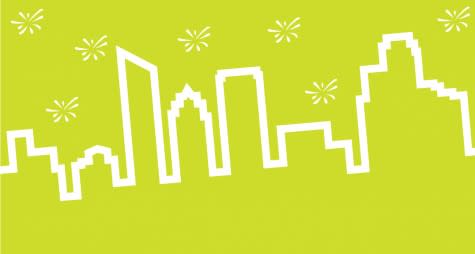 As we've written before, there are definite pros and cons of planning your event during a major public event in your host city.
Key to success in an event mashup? The "planning" part.
The last thing organizers want is to show up for an amazing conference about the benefits of silent meditation only to be surprised by the fact that the rest of your host hotel and city are engulfed in a motorcycle festival with daylong parades and contests for the loudest pipes.
And if you want to pair up with a fun event in the host city, knowing the who, what and when of that event is pretty important.
Thankfully, online calendar listings of major events on the horizon make this easy - as long as the host city has a selection of accurate, high-quality calendars to reference.
At Experience Grand Rapids, we publish a calendar that includes events from across West Michigan. Its searchable by a specific date, a time frame or keywords.
It can also be narrowed down by free events, evening events or Grand Events, which are large scale events with a broad interest. Some examples are ArtPrize,LaughFest, or the Titanic exhibit at the Grand Rapids Public Museum.
The calendar is updated daily. Entries come from our own research or are submitted by event organizers. To ensure quality, we screen the listings for all required information before they are posted. We also maintain a calendar specifically for events in downtown Grand Rapids at downtowngr.org.
And if any of those events involve city property, they can also be found on this calendar maintained by the Grand Rapids Office of Special Events.
When considering a city as your event host, be sure to consult more than one online calendar if at all possible and cross-reference dates and happenings. You'll find that some will be specially targeted toward certain kinds of events and audiences (family fun, the bar/club scene), while others focus more narrowly on a specific area of town and others target a broader geographical area.
When searching events going on in your host city, don't forgot to broaden your search parameters a bit. If your event runs on a Thursday and Friday, attendees might be interested in what's going on a short drive away so they can turn it into a long weekend.
Statewide resources can be a good way to search for things to do in neighboring regions: for example, if you wanted to know what's happening around Michigan during a Grand Rapids conference, you could check the online calendar for Pure Michigan, our statewide counterpart.
Keep in mind that even after a conference, trade show or meeting has officially come to an end, its "flavor" will be left behind for a day or two as attendees trickle out of the city. So it's always a good idea to see what's going on in a city not just during your planned event time, but in the days immediately before and after.
When in doubt, the event planning staff at your host city can help you prevent unhappy surprises - like your conference aimed at vegan chefs setting up shop just as the local bacon festival hits its peak!