"Grand Rapids? Why Grand Rapids?"
That's what Laura Smith, chief advancement officer for the National Assembly of State Arts Agencies, heard when NASAA announced last year that the 2016 assembly would be held in Grand Rapids, Michigan.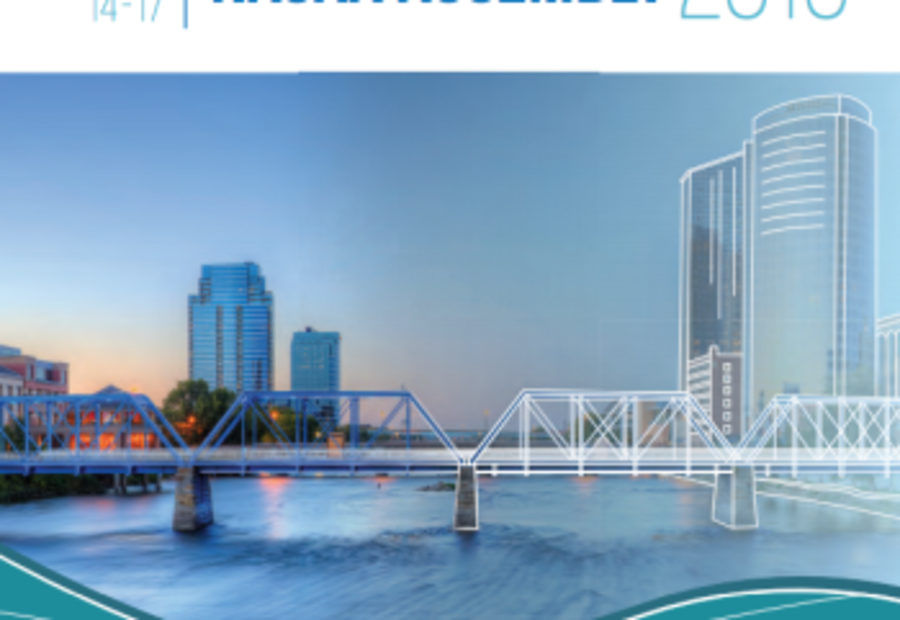 As a smaller organization that often eschews large, tier-one cities due to cost, she hears similar questions about other destination announcements. But she and her membership are often pleasantly surprised by the results—as they were last month when they convened in West Michigan a few days before the official launch of ArtPrize, a large public art competition.
There was a lot of gratitude expressed in the evaluations," Smith said. "Many said they would never have thought to come to Grand Rapids on their own, or 'I'm so glad I got a chance to see it, I'm going back,' or 'I'm going to ArtPrize again.'"
Attendees praised the city's walkability, hospitality and wonderful food and drink options, she said.
Smith said that in addition to attendee cost, when choosing meeting sites they look for geographic diversity, a strong art presence in the city, a supportive legislative environment and a state agency willing and able to do the work of hosting.
It was the Michigan Council for Arts and Cultural Affairs that suggested Grand Rapids for the national meeting. "Without their leadership, we would not have known about it," Smith said. "They're the ones who put their hands up and said come check this out."
Site visits with staff from Experience Grand Rapids (EXGR) were also key. Smith said EXGR staff connected them with local arts leaders and funders, helping to raise money for the conference.
With an able state staff, a city on the verge of its eighth annual public art competition and a successful site visit, cost was one of the remaining factors. NASAA's specific needs for hotel rooms and meeting rooms downtown narrowed their choices to only two locations, not a lot of competition to drive down the room prices.
"We try to get as close as possible to federal per diem rates, and we ended up getting a great room rate at the Amway Grand Plaza," she said. "But if it had been a problem, Grand Rapids would have come off the table."
That shows how delicate the balance of site selection is. In the end, the actual event was more than they hoped for, Smith said.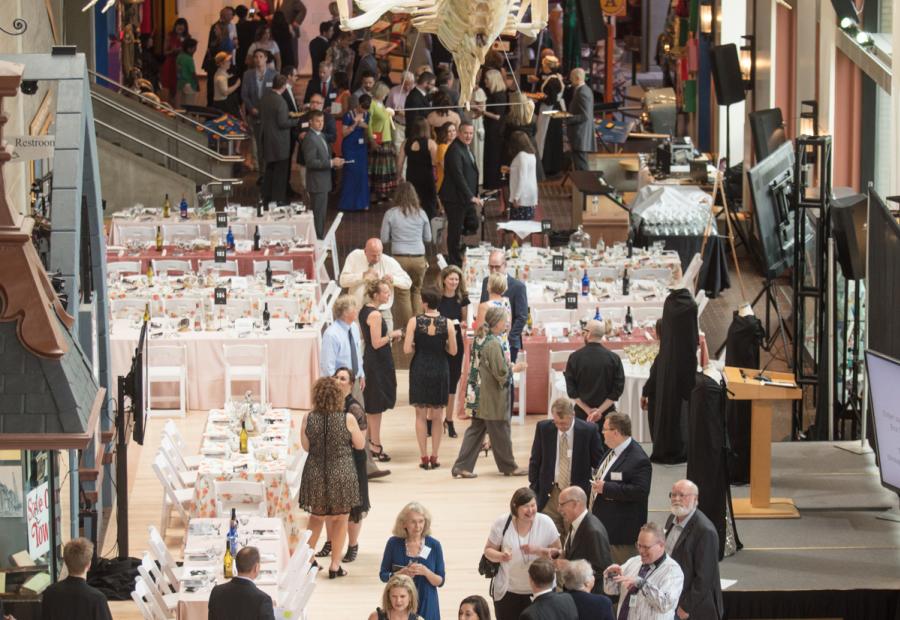 Grand Rapids Public Museum - Meeting Space
Photo by Grand Rapids Public Museum
It included a reception at the Grand Rapids Public Museum, a board meeting at Frederik Meijer Gardens & Sculpture Park, an ArtPrize preview arranged by the ArtPrize staff and opportunities to visit the Grand Rapids Art Museum, the Urban Institute for Contemporary Arts and the Grand Rapids Ballet.
Michigan Lt. Gov. Brian Calley also spoke at their event and was a huge hit, Smith said. Early on, many attendees expressed concern that Grand Rapids in September would be cold, however, they were treated to beautiful sunny days.
"We thanked the lieutenant governor for the nice weather," Smith said. "I don't think anybody who was in Grand Rapids at the assembly will ever again say, 'Why Grand Rapids?'"
invalid widget [plugins_common_blog_subscription] []