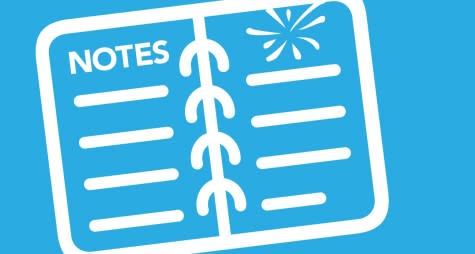 Amy Young has been a meeting planner for more than 20 years, but she never runs out of ideas.That's because she sees the world differently.
"Pay attention to the world around you," said Young, co-owner of Grand Connection in Grand Rapids. "I find inspiration literally everywhere I go. I can't turn my brain off."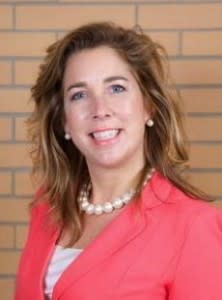 For example, here are five places where she has found great meeting-planning ideas:
Concerts: When Young attends a concert or watches her favorite band on YouTube, sure, she's enjoying the music. But she's also taking notes on lighting effects and other ideas that might be replicated at a future event.
"I love Peter Gabriel and his use of lighting," she said. "And the famous round stage from U2's 360 tour inspired the set up at a general session for a subsequent corporate event."
Las Vegas: This is the case where what happens in Vegas shouldn't just stay in Vegas. Last year, Young attended Michael Jackson ONE, a joint production between Cirque du Soleil and Jackson's estate held at Mandalay Bay. The show, which included a hologram of the late singer dancing on stage, was amazing, she said. Her first thought when it was over?
"I was like, Oh man, now I have to use a hologram," she said. (Shes still waiting for the right client for that one.)
Pop culture: Reality TV is filled with creative and talented people, and not every one of them will win the top prize they're vying for. There is only one American Idol, only one winner of America's Got Talent and only one winner of The Voice.
Why not consider tapping one of the runners-up as event entertainment or search for someone local that could replicate their popular performance?
"I've been known to email my client at 10 o'clock at night saying: Did you just see that? We need to figure out a way to do that," she said.
Every day life: Young remembers being out late in Florida one night and noticing a group of kids projecting a montage of old movies and other images on the side of a museum.
She stopped and talked to them. They were just doing it for fun, they said. And now Young has another entry in her idea portfolio.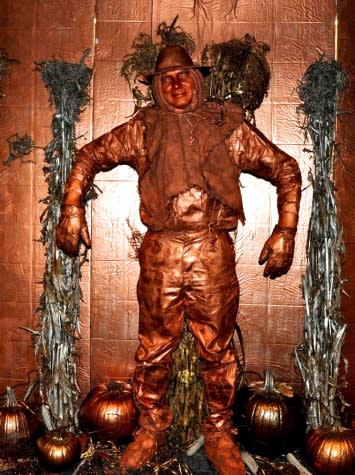 Art events: For Young, this by far has been an endless source of inspiration.
In 2009, a giant annual art contest was launched in Grand Rapids, Michigan, called ArtPrize. It invited hundreds of artists to display their work in public venues hoping for a $250,000 grand prize awarded by public vote.
"A lot of people look and see the art, and I see: How can I use that in what I do?" said Young.
Two years ago she saw a sculpture of a man made entirely out of yellow Legos. She immediately was planning a team-building session where groups work with Legos.
And at the first few ArtPrize events, she was drawn to a popular entry of a live statue. It was such a crowd pleaser she knew it would be a great wow factor at an event. She hired him to be a live scarecrow at a harvest-themed party.
"We did a pumpkin patch and he just did great," she said. "He went over huge. He was great, cost-effective and fun. And it was totally inspired by seeing him every year at ArtPrize."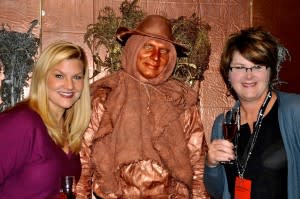 If you don't have time to attend all these events because you're too busy planning your own, Young says you can still tap the creative crowd for ideas. "When you're on Pinterest, don't go to the event planning boards, go to the art boards," she said.
"Creative minds word differently," Young said. "Bring them into the board room."
And don't be afraid to pitch crazy creative ideas to your clients, either.
"I always preface it with: What I'm going to say is really crazy here, but I'm only going to stay it because it might prompt one of you guys to come up with an idea that's acceptable," she said.
"I've learned to really appreciate how art can expand my horizons."