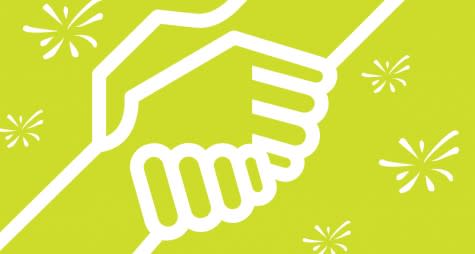 Within a month of LinkedIn's 2003 launch, the fledgling professional network had a user base of 4,500. Ten years later, its membership has grown to over 238 million users in 200 countries.
If you're not tapping into this rich resource, it's time to get started. Whether you're looking for groups who might be interested in attending your conference, sponsors, speakers, or peers you can learn from, LinkedIn is the place to be.
"It's like a rolodex on steroids," says Shari Pash Berger, CHSP, owner of Hospitality Selling Solutions, whose business provides training, coaching and consulting services for sales operations, specializing in hospitality and non-profit associations.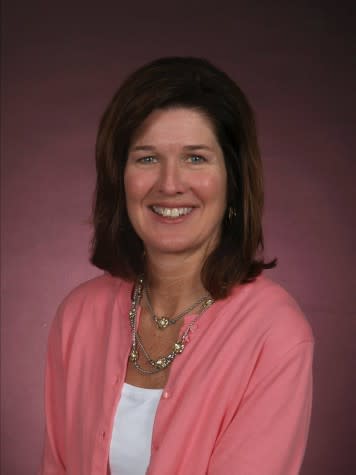 Shari Pash Berger, CHSP, owner of Hospitality Selling Solutions
"LinkedIn is all about relationships and being strategic and relevant," she said. As a LinkedIn frequent user, Berger shared these tips on how you can get the most out of it.
1. Polish Your Profile
When you write your profile, Berger suggests that you do it with your clients or customers in mind. Include services you provide or skills you have that are relevant and important to them - reasons they would want to do business with you. Make it easy for potential clients to see why they'd want to work with you.
It's also important to complete the summary and specialties area, which Berger says is underutilized. "It's where you get to go beyond a bio or resume," she says. "This is what you want people to know about you. It's where you talk about your passion for your industry."
Berger also suggests you consider how potential clients or conference sponsors would search for you and use keywords they would use. Not only will those keywords help with searches inside of LinkedIN, but they can also help you appear in an Internet search.
Finally, Berger says, be sure to use a professional photograph. "People make assumptions based on what they see," she says. "Make a positive impression by putting your best foot forward, both in terms of the photo you select and the information you include in your profile."
2. Keep Your Network and Recommendations Relevant
With LinkedIn, theres no such thing as a cold call anymore, said Berger. When you're connected with someone on LinkedIn, they can (typically) see all of your other connections and may ask you for a recommendation or referral. You add credibility to someone when you accept them into your network, said Berger.
She suggests that you strategically connect with people you do business with or want to do business with. "If you're accepting connections, keep it relevant," she says. "Think about the types of networking events you attend and the people you meet there. Those are the people to connect with on LinkedIn."
When you do connect, its a good idea to reach out to people to ask them to write a recommendation for you. However, be strategic about your recommendations, as well. "Get recommendations on targeted skills you want to highlight," suggested Berger. "If you want to connect with new sponsors, for example, ask for a recommendation from a sponsor who had a great experience with you."
3. Endorse Others' Skills
Endorsing others' skills is a great way to highlight the skills of exceptional business partners. "It's also a nice way to say thank you," says Berger. "By endorsing someone, it lets her know you appreciate her work." It's also a way to stay connected or re-connect with colleagues because, when you endorse them, your name pops up in front of them. "You're doing something for their benefit," said Berger, "but you get something out of it as well."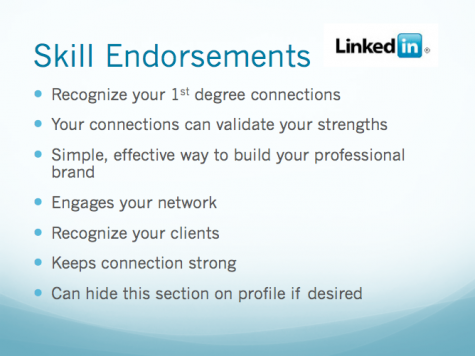 4. Share Relevant Updates
When you regularly share updates on LinkedIn, it keeps your name in front of the people you're connected with, including key clients. "That's a great feature, but it's extremely important to make sure the updates you post are relevant and of interest to your connections. You can post updates specific to your industry, or hot topics of general interest, like articles on work-balance issues."
"Share updates that create a brand for you, so you become known as an expert and a resource," recommended Berger. "This is a great way to brand who you want to be known as and what you want to known for."
5. Join Targeted Groups
"While there are thousands of groups on LinkedIn, keep in mind that this is a professional networking site and join only groups you can truly engage with," suggested Berger. Keep it strategic, she said, by joining groups that help you build relationships with peers or people you want to do business with. She recommended joining two types of groups:
Groups that help you stay current on the topics in your industry (groups that post white papers, etc.)
Groups whose members include prospects, potential clients, potential event attendees, etc.
When you join a group, read the discussion boards and be active- 'like' or comment on threads, said Berger. "This is another way you can build your brand and become a recognized name within a group of people."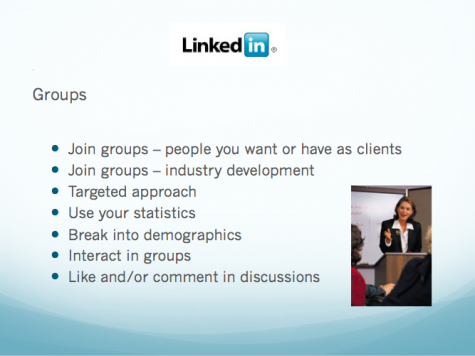 Finally, said Berger, consider including your public LinkedIn profile address in your email signature. Sometimes a LinkedIn profile intrigues them more than a website address.