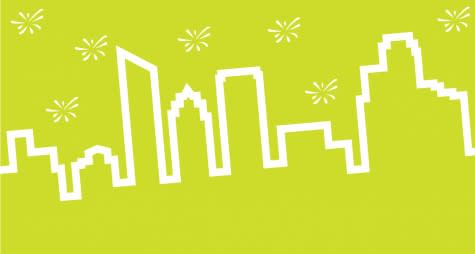 When members of the National Alliance for Preservation Commissions get together for their annual meetings, organizers look beyond chain restaurants.
Since the alliance is focused on preserving the local history of a community, members expect their schedule and options to embrace that heritage and local flavor - the shops, restaurants, and attractions that truly embody the character of people and places.
"Thats what (our members) want to see," said Rhonda Baker, a historic preservation specialist for Grand Rapids, Michigan. "They want to get a feel for the cities were in."
A few years ago Baker helped plan the national conference for the alliance here in Grand Rapids. One evening the members were entertained at the Grand Rapids Children's Museum located downtown in a former art deco car dealership. The next they were invited on an art gallery hop along the Avenue for the Arts, a historic commercial corridor that has been revitalized through a combination of residential, commercial and nonprofit development.
While that seems logical for an organization focused on preserving local history, some experts say meeting attendees across the spectrum are looking for an experience connected to their destination.
As one blog writer suggests, in Arizona that could mean taking attendees on an ecological tour of the desert. Here in Grand Rapids it might mean tapping into local agritourism options or taking a tour of the Indian burial grounds.
It also could be as simple as finding that hidden gem of a restaurant known and loved by the locals but not necessarily by out-of-towners.
Elissa Hillary, executive director of Local First in Grand Rapids,said hyperlocal event planning is a wonderful thing for the communities because it brings outside dollars into the local economy.
"It's also what many people want," she said.
"There are things that different parts of the country are known for," Hillary said. "Down South they're known for good southern food. In Traverse City you've got cherries."
"When I travel for work or pleasure, I want to see whats unique to a place and learn more about the history and culture, and I think many people travel for that same reason."
So how to add a punch of local flavor to your event? If your destination has an organization like Local First, Hillary said that's a great place for event organizers to start their hyperlocal planning. The local convention and visitors bureau also should have those off the beaten path suggestions. And a city's historic buildings are often more than willing to open their sites as a venue for satellite events.
But the best approach may simply be spending some time in your destination city, getting to know the people and places.
"I just get out and walk and explore," Baker said. She 
favors this "on-the-ground" research, and does it wherever she goes.