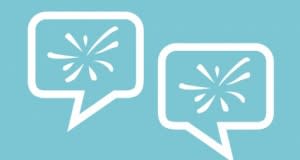 We've all had a cancelled or delayed flight due to conditions, or a route planned on roads that just aren't drivable. The polar vortex affected thousands of travelers this year, many of whom were en route for meetings, conventions and collaborations. Although this winter has been nothing but inclement, it was a great learning tool for meeting planners and organizers everywhere to learn what steps to take when uncontrollable circumstances like weather threaten to upset months of meticulous planning. I spoke with Cindy Kong, Director of Meetings and Conventions for Destination Marketing Association International, for some planner's advice on what to do with bad weather.
1. Give as much notice as possible.
When you plan your meeting/event/convention, decide ahead of time what the cancellation policy will be. Let guests know that they will be informed forty-eight hours in advance of potential changes to the itinerary. This allows guests who may arrive early to save face with the airline in enough time. Complete cancellation is your last option, though you may only need to update guests to let them know that the first speaker will be postponed to allow for late attendants. In the event that 70% or more of your attendants back out, that's when you should consider cancelling.
2. Stay in touch with your attendants.
Whether it's during the registration process or via confirmation links, make sure you have contact information for everyone attending your event. If sign-up isn't structured to make this likely, then make an event website that stays updated and encourage attendants to refer to it for changes in itinerary or weather warnings.
3. Have a back-up plan before bad weather happens.
Your keynote speaker is unable to make the convention due to flight cancellations. What is the next step? While no attendance from speakers is a worst case scenario, you should have a plan either way. If shuffling speakers around isn't an option, find a member of your staff who is knowledgeable about the topic of the meeting to fill the slot. This is also when it's important to at least be aware of who you could contact to help book local talent. Often, these agencies provide speakers as well as entertainment.
4. Consider where your guests are coming from, and don't be stubborn.
There is a lot to consider when guests are traveling from near and far to attend your event. Keep an eye on the news a week ahead of your forty-eight hour deadline and post updates to your event website as necessary. This could mean checking airlines, rental car companies, road conditions and the destination hotel for check-ins frequently. If the weather is truly foul, or there's a hurricane brewing and tornadoes in the next town over, just reschedule! For guests coming into town, you also play the role of travel agent to them. You're putting your guests in a tough spot when they trust the meeting planner and then walk into sleet and twenty inches of snow that won't allow them to return to their families for three days. It's obviously an expensive call, but so is running a convention with a quarter of the attendants.
5. Make the best out of it!
Make the best of the situation when inclement weather occurs. Kong says, "We had a hurricane on the last day of our trade show. We had to close the exhibit hall so the hall could be used for shelter. We had a Hurricane party for the attendees with music and dancing." Find a memorable way to be safe and still take care of business! Plane Delay Survival Kits could be in guest's hotel rooms if there's storms brewing for the trek home. Be creative to make the weather work for you and your guests won't forget what thoughtful planning it was.