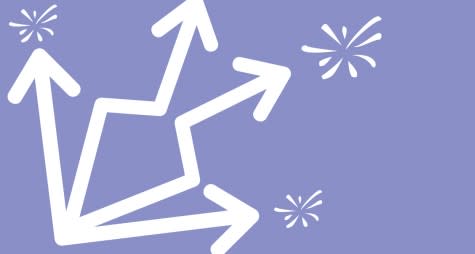 This fall, Patricia Janes worked alongside about 100 other tourism professionals in the state of Michigan to breathe new life into the historic Mill Lake Youth Camp, an aged, decrepit state park in Chelsea, Michigan, that had been closed for 13 years.
In doing so, she checked something off her bucket list.
For years Janes wanted to start a volunteer program for the state tourism industry, where, once a year, professionals from all over would gather to tackle a project that would help the state.
She got the idea from serving on the board of Tourism Cares, a national organization that does the same thing on a larger scale. Not only are the groups efforts contributing to society, but volunteers gained tremendous professional benefits.
"It had everything," Janes said. "There was team-building, networking, meeting new people and giving back in a way that was very unique to our own industry and visiting new places."
As an educator she tried to recreate the same atmosphere by taking her students out to volunteer.
"It still didn't capture it because we weren't working alongside other tourism professionals," she said. "It wasn't as dynamic."
So, a few years ago, Michigan Cares for Tourism started taking shape in her mind. Here and there, she would share her idea with others. And here and there, everyone said, "I'm in."
The list included the Michigan Department of Natural Resources, Pure Michigan and Grand Valley State University, where she is an associate professor in the department of Hospitality and Tourism Management.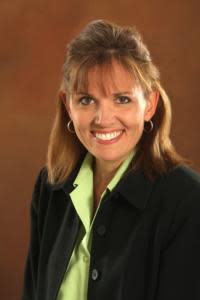 "It just all fell into place with all the right partners," she said.
It culminated at the Governor's Conference on Tourism earlier this year when her idea won $5,000 in a competition aimed at finding new ideas to benefit the states tourism industry.
Six months and several sponsors and volunteers later, she was working alongside tourism professionals to improve a long-neglected state park. And she successfully recreated the dynamic experience she was looking for.
Others saw it, too. A hotel manager in Frankenmuth sought her out 10 days later. He proudly showed her his lingering poison ivy and described the incredible experience his six team members had, with people from accounting working alongside the front desk staff and the general manager. Next year, he told her, they are bringing 30 people.
One of her students also was in awe. She told Janes that meeting some of the industry professionals at a typical networking event would have been intimidating. But working alongside them to clean up the camp broke down the barriers.
"She said it was so easy to talk to them and learn about them," Janes recalled. She said, 'I feel like I've learned so much about the industry and now we have this network of people we can call on.'"
That experience does not have to be limited to the tourism industry. Any conference or event can include a service project as part of the agenda and see the same networking and team building benefits. In fact, many already are.
"Over the years we have seen tremendous momentum at all organizations to be very socially conscious and civically aware," she said. "It's a marketing strategy and a human resource strategy."
"Now we're seeing this movement at conventions," she continued. "They come together to network and learn, but now also to act."
And at those smaller gatherings where people are swinging hammers, wielding a paintbrush or cleaning up a park, networking takes on a different dynamic.
"You'll meet someone you never would have met in a conference of a thousand people," she said.
Her advice to event planners who want to add a service project to the agenda: Choose wisely.
Just as the tourism industry focuses on helping tourist destinations, the project should be tied to the organization's mission.
A food service convention might look to help at a soup kitchen or food bank. A gathering of educators might tackle a project at the playground of a financially-strapped school.
Most destinations are filled with nonprofit organizations that would welcome a few hours of dedicated help from a committed team. It could be anything from religious organizations to libraries to museums to arts organizations.
Her advice to CVBs and DMOs: make organizing a service project part of your bid.
They can suggest combining a service project with an excursion or a food function.
"I think it's a hot marketing idea," she said. "It's a competitive advantage to look at it as an alternate way to network and CBVs or large conventions are going to start to tap that as a differentiator."
Attendees don't even realize what they're getting out of it.
And if it's a success, they'll start looking forward to it next year. Janes already has tourism organizations asking her to pair the next Michigan Cares event with their gathering and volunteers signing up for whatever it may be.
Janes said the response is so strong, they're looking at organizing two events a year instead of just one.
Sounds like a pretty successful bucket list achievement.