For a long time, the conventional wisdom regarding the millennial generation was that they were so accustomed to using technology, they had no interest in attending live conferences and meetings, opting for virtual or online events.

Research has since debunked that myth, revealing instead that millennials and gen-Xers prefer face-to-face meetings even more than older generations do. But that doesn't mean your events shouldn't take full advantage of available meeting technology, including creating a hybrid event by offering a virtual option. It can only add to the experience. Here's how:
It expands the reach of your message.
When online meeting tools first emerged, meeting planners were scared they would reduce attendance at the actual event. But research cited in "What Millennials Want in Meetings," a report by Meetings Mean Business and Skift, shows the opposite.
One example used in the report was the Professional Convention Management Association, which held an event in 2014 where 877 of the 4,949 attendees were virtual—record totals for both. And about 65 percent of the virtual audience was composed of non-PCMA members.
"We are converting more and more people to members, to face-to-face attendees, and to engage deeper with PCMA," Mary Reynolds Kane, senior director of experience marketing for PCMA, said in the report.
Hybrid events enrich the conference experience.
The virtual event doesn't have to be limited to offsite attendees. Screens in other parts of the venue can be showing the session, too. This is ideal for networking events or open space meeting areas.
Providing an online version of an event also results in content that can be replayed another time. Attendees that had to miss a key session because they can't be everywhere at once can seek it out afterward, extending the impact of the conference experience.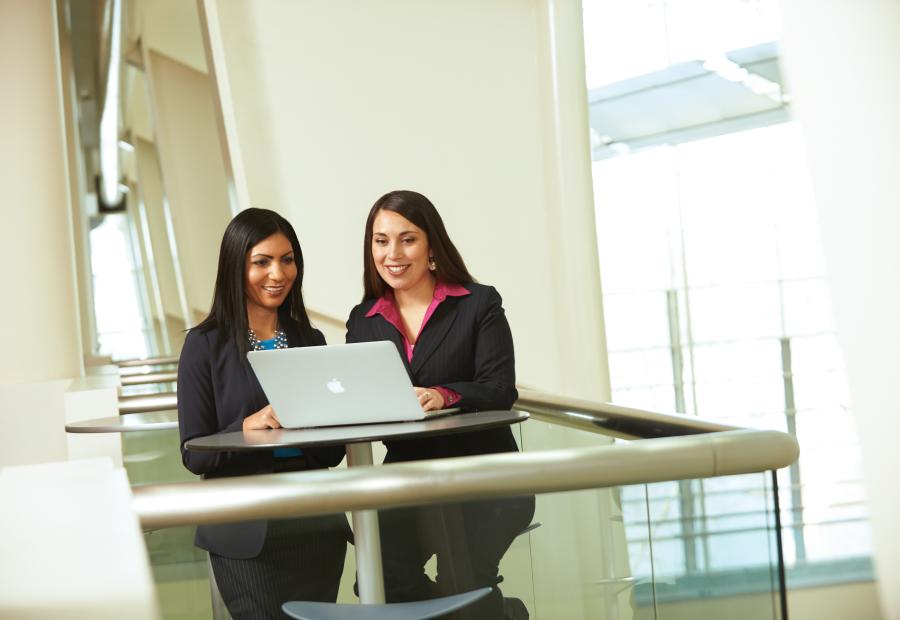 Devos Place Convention Center
Photo by Experience Grand Rapids
Hybrid events add more voices to the dialogue.
A well-executed, hybrid event is much more than simply live streaming the speaker. It requires an online moderator or virtual emcee to engage with the online audience.
The virtual emcee can lead discussions on social media or the event platform during the event and interact with the audience when the speaker takes a break for the live audience.
There are several event technologies that provide instant feedback from both live and online audiences, allowing the speaker to acknowledge both groups and immediately incorporate the results to questions or instant polls into the presentation.
Hybrid events open the door to additional revenue.
Steph Pfeilsticker, founder of Hybrid Events Authority, was also included in "What Millennials Want in Meetings." She said companies that provide the technology for hybrid events offer much more than a video of the event. They can also present ways to monetize the experience, making it easier for meeting planners to find room in their budgets for the services.
"There are all kinds of various components of a hybrid meeting that can be sponsored," Pfeilsticker said.
So, if you tried a hybrid event in the past without much luck, it may be time to start researching again. The technology just keeps getting better, meaning the end result does, too.
invalid widget [plugins_common_blog_subscription] []