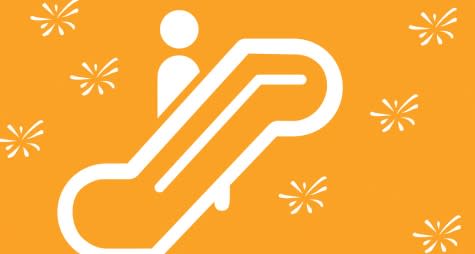 Have you ever noticed that most trade show floor plans are similar? There's a reason for that, said Carolyn Alt, senior show manager at ShowSpan, which holds shows in Milwaukee, Wisconsin, and Grand Rapids, Lansing and Novi, Michigan.
"If it's not broke, don't fix it," said Alt, who's been managing consumer shows for 17 years. "It's a huge and usually unnecessary undertaking to make big changes."
That's not to say it shouldn't be done. If a show is becoming stale or a new main feature comes in, its time to re-think that floor plan to maximize traffic for exhibitors.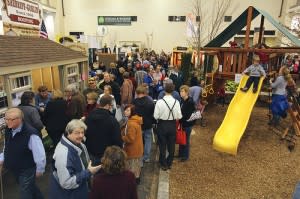 But many of Alt's shows are annual, involve the same exhibitors, are very booth-oriented, are at the same location and are extremely successful. Over time she's perfected the basic design to some tried and true layouts to encourage attendees to visit all four corners and all the way through the middle.
She called it the grocery store mentality. "You put the milk and bread at the back," she said. "We put the seminars, education space and other features along the back wall so that keeps people constantly going back there and they come back through the aisles."
But what if the show is new, including the location? You work with what you have. "No two events are going to have the same rules," she said. "There is no one right solution."
Here are her tips: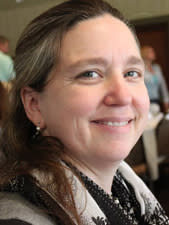 1. Listen to the experts. "Research shows that when people enter an exhibit hall, they naturally turn to the right," she said. "So that is the starting point for most layouts."
2. Research the space. "Look at the floor plans that other events at the facility are using and talk to the people from the facility itself," she said. "They'll probably have some suggestions for the best fit."
3. Be flexible. "The nuances of the floor plan will change from the start of the year to the actual show as exhibitor interest and certain elements come together," she said. "Pay attention. Don't go blindly forward. Always be flexible."
4. Maximize your space. "Use the floor space efficiently to fit all your exhibitors. Then you can rent just the amount of space you need," she said.
5. Don't crowd your attendees. "Have good aisles," she said. "Ten feet is typical for booth-oriented events. You can tweak a foot here or there on the outside, but 10 is the industry standard. No one wants to be crowded."
Do you have any tips for a new floor plan? Let us know in the comments.