You are asked to speak at a conference, but the event organizer put strict limitations on your format: You have only 5 minutes and can use only 20 slides. Q&A will be allowed after.
Could you do it? Could you tailor your message to those parameters? Its a strategy many event planners are using to shake up their format a little bit.
We've told you before that some planners are taking a page from the TED book and asking speakers to model their presentation after a highly polished 18-min TED talk. But other strict formats are also popular. Some examples:
Pecha Kucha: You're allowed to show 20 images or slides that show for 20 seconds each. (6 minutes, 40 seconds)
Ignite: 20 slides that show for 15 seconds each. (5 minutes)
Lightning talks: Slides are discouraged. Can be 5-10 minutes, usually closer to 5.
These strict limitations force speakers to be creative with their talk and selection of images.
Kim Rangel, event sales and service manager at Experience Grand Rapids, recently participated in an event that limited her to 5 minutes and 20 slides. The slides automatically advanced every 15 seconds.
"What's really great about it is that it's ideal for the adult learner," she said. "This feeds to that very short attention span. There was a new speaker every 5 minutes, a new topic every 5 minutes and a new slide every 15 seconds."
"It's constantly bringing you back to the front of the room instead of the phone in your hand," she said. "It helps the speaker not trail off, too."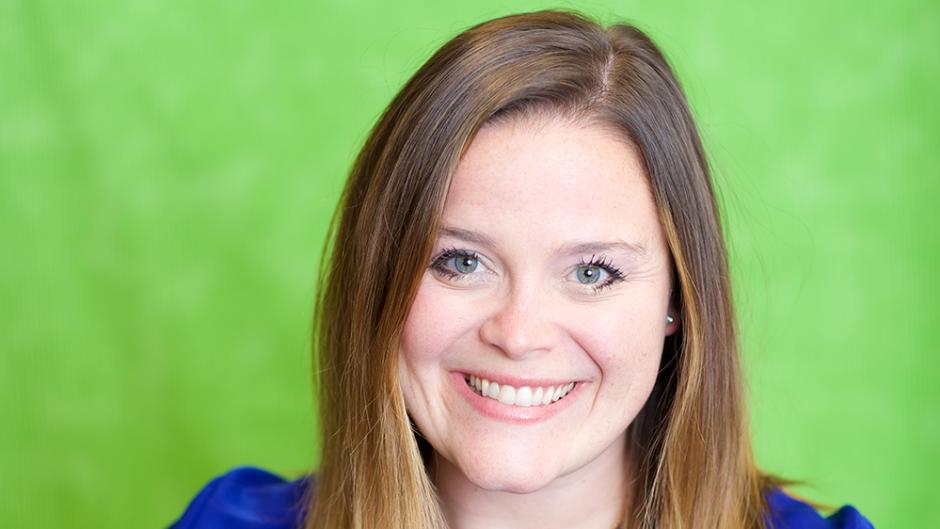 Kim Rangel, former event sales and service manager at Experience Grand Rapids
---
The flip side? It's more challenging for the speaker.
"It requires more preparation," Rangel said. "They have to have their talk memorized or feel comfortable improvising. Some people do go up and read from a sheet of paper, but others just go up, look at the slide and go from there."
Rangel said the framework could easily be adapted to any topic or purpose. The short time limit also allows for several speakers to touch on the same topic, increasing the breadth of information offered. And the audio-visual requirements are minimal.
"I think it's a brilliant format," she said. "I would love to see it in our office even."
"The big takeaway from this is to try something different," she continued. "Different can be good and it's sometimes scary, but I think it changes things up and gets an attendee excited to participate."
Don't miss a post!
Sign-up for the Meeting Minds Blog