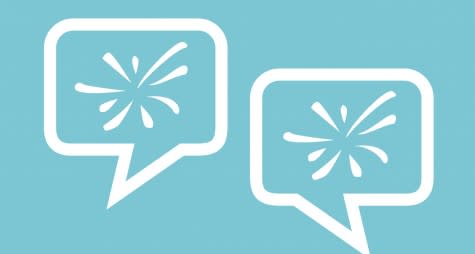 Grand Rapids is preparing for the third annual LaughFest, an 11-day comedy festival that raises money and support for Gilda's Club Grand Rapids, a free cancer and grief support community named in honor of the late Saturday Night Live comedian Gilda Radner. Radner died from ovarian cancer in 1989. She was 42.
Now, cancer is not funny. But laughter can sure help in the battle. Mark Twain called laughter the one really effective weapon of the human race. It can be used to break the ice on a blind date, add energy to a small gathering, or get people's attention at a major conference or meeting.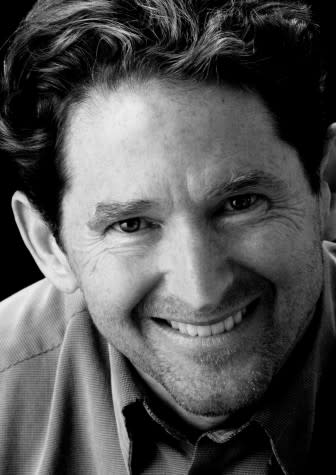 Tim Cusack, a public speaker whose website describes him as a combination of Garrison Keillor, Robin Williams and the Dalai Lama, said he always works comedy into speaking engagements, whether its professional development for educators or a keynote address at a corporate function.
"It helps bring down the walls of resistance to any kind of message," he said. "And we know that people will remember it more if they're moved emotionally."
Even if what you're talking about is not funny at all.
"When everyone's been laughing one moment, and then it's all very serious, it makes the serious moments that much more meaningful," he said. "It's sort of like a roller coaster ride."
But you don't have to be a professional comedian to elicit a few chuckles from your crowd. "Just give yourself permission to go there," he said, "to allow yourself to be daring and risk a little bit to be funny."
Cusack offers these tips for anyone who wants to add a little levity before the serious work starts.
Get out of your head: What you think is clever and funny may turn out to be weird and awkward. "Always get into the audience's head," he said. "Now look at your idea: Is it funny or is it weird? If it's weird, your audience isn't going to be laughing. They will be confused. And that's one thing you never want the audience to be, because confusion is neither funny or meaningful."
Break the ice: 

Invite people to share any good news they might have. "Even by suggesting this exercise, you create an opportunity for someone to say something smart, silly or funny, and then people laugh," he said. "(I'm alive. I didn't run out of coffee this morning.) If you didn't even broach that, then where's the opportunity? People are just going to sit and you start the meeting."

Go for the glacier: 

Be more specific and ask if anyone has done anything weird, strange or embarrassing they want to share. "Most people can think of something, and it only takes one," he said, recalling a man who confessed to getting dressed in the dark that morning to avoid waking his wife. He ended up putting his underwear on backward. (Be prepared to share one yourself to get things started, Cusack said.)

Use the environment: 

If the meeting room looks like a funeral parlor, as one of Cusack's recent venues did, talk about it. "If anyone was thinking of dying, right now might be a good time," he told the crowd. (If you're thinking about it, chances are others will be, too.)

Walk the line: 

Remember you're not in a comedy club. Stay away from the raunchy, racy language that professional comics use. "There's definitely a line that you don't cross," he said.

And finally, admit failure, because even that can be funny

: If your jokes bomb or you say something awkward or stupid, do what David Letterman does and acknowledge it, Cusack said. "

Say, Well, that was a train wreck. And then everyone laughs and you move on."