Can your hometown compete with Las Vegas as a conference venue?
For Configura, which has its North American headquarters in Grand Rapids, Michigan, it certainly did.
For the first five years of the Swedish-based software maker's North American CET Designer User Conference,they headed to Las Vegas.
"(It's) an easy city to travel to - a lot of direct, inexpensive flights - and of course it has warm weather and fun atmosphere," said Tracy Lanning, training and support manager for Configura.
But last year they moved the conference to their hometown of Grand Rapids. Did attendance falter? Actually, at more than 225, it was nearly double the previous year. They're planning the 2014 conference in Grand Rapids, too.
There were several factors driving the boost, Lanning said. The annual conference was for users of Configura's CET Designer software, used heavily in the office furniture industry. And Grand Rapids happens to be home to more than one major office furniture manufacturer.
"Two of our major partners - Steelcase and Haworth - held events the day prior to our conference, so it was even more enticing for attendees to make the trip," Lanning said. "Second, we had an excellent line-up of speakers. And third, we organized several events and activities that highlighted the cool things in Grand Rapids - ArtPrize, brewery tours, architectural tour, etc."
The fact that Grand Rapids is known as Furniture City instead of Sin City was a bonus for some, too, she said.
"There were some people who wanted to attend in Las Vegas, but their bosses wouldn't let them because of the perception of Vegas being a crazy, fun destination," Lanning said. "Grand Rapids seemed more professional."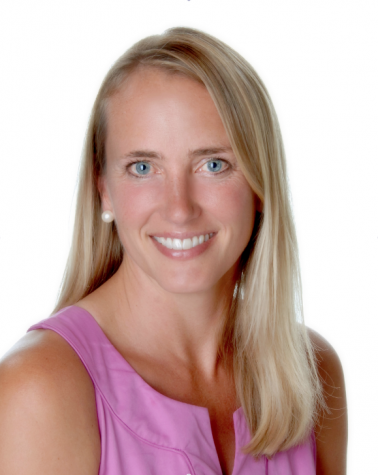 Lanning said it was more convenient planning an event in their backyard, and it was nice to be able to support local businesses and vendors.
"That was fun for us," she said, "to be able to give the business to our friends in Grand Rapids, and keep the money here instead of having it go to people we didn't know in Las Vegas."
Steve Eriksson, of office furniture maker Steelcase Inc., said his company took full advantage of the conference moving to Grand Rapids with networking events and their first ever Dealer Designer Day at their headquarters. That included guided tours, in-depth product demos and meetings with top company executives.
"It was all focused on providing a fun learning experience and recognizing the critical role of the Dealer Designer in our business, something that had never happened before."
"We are convinced that our event drew more people to the CET Conference and vice versa," he said. "We have heard that other furniture manufacturers who use the CET Designer software are planning similar events this year."
It's a good thing Configura has added capacity to this year's event, which is Oct. 22-23.
"We won't be able to take advantage of ArtPrize this year, but we do still plan to offer more welcome activities that will allow the attendees to experience Grand Rapids," Lanning said.
"Many of our attendees live and work in cosmopolitan cities such as New York, L.A. and Chicago. They were absolutely blown away by Grand Rapids - its beauty, walkability, restaurants, architecture. If someone has not been to Grand Rapids, they may imagine a sleepy Midwest city. It was fun for us to show them what a cool city Grand Rapids is."