Allmon Forrester is director of operations for the John Ball Zoo in Grand Rapids, Michigan, and president of the board of the Aquarium & Zoo Facilities Association (AZFA).
But as far as his local convention and visitors bureau is concerned, he is a champ – a Hometown Champ to be exact.
For more than 35 years, Experience Grand Rapids has had Bring it to Grand Rapids, a program to recruit, assist and recognize local residents who help their member organizations hold meetings and conferences in Grand Rapids.
"About 70 percent of our national conventions are booked because of a local community member," said Nancy Ruppert, convention development manager for Experience Grand Rapids. "It doesn't have to be someone in Grand Rapids. As long as there is somebody within Michigan that helped bring the event to Grand Rapids, they become a Hometown Champ."
Forrester claimed that title when he volunteered to bring the national AZFA conference to Grand Rapids. Nearly 200 people representing more than 50 zoos from across the U.S., Canada and Bermuda came to the city in October 2017 for four days of meetings, education sessions, vendor exhibits, social activities and zoo tours.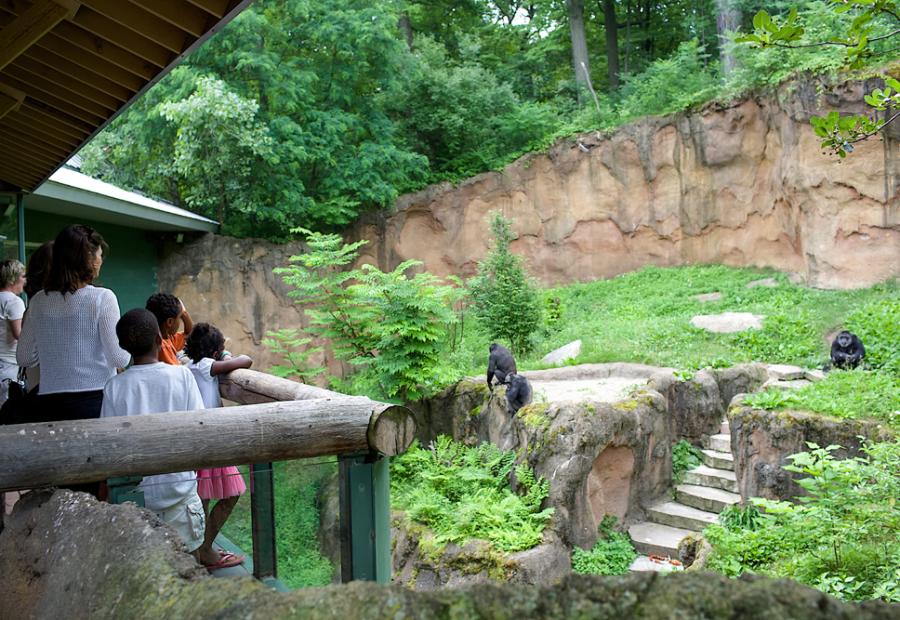 Tours of the John Ball Zoo were part of AZFA's Conference.
Photo by Experience Grand Rapids
Experience Grand Rapids was there to support him in whatever way he needed. Ruppert said most people find that hard to believe.
"When I approach someone locally to offer our services, they're always wondering: What's the catch? For us, it's just to the get the community awareness out there," she said. "We really just want to assist locals in bringing a convention here."
The payoff for Experience Grand Rapids is being able to showcase the city.
"People get to see what a great city we have, and that may lead to new students at the university, businesses moving here or new individuals moving here, along with the economic impact of having the event here," Ruppert said.
Forrester said he appreciated knowing Experience Grand Rapids was there to help and he did use them. It eliminated the need to hire any sort of event planner.
"They have a whole team of experts," he said. "They made it really easy to do."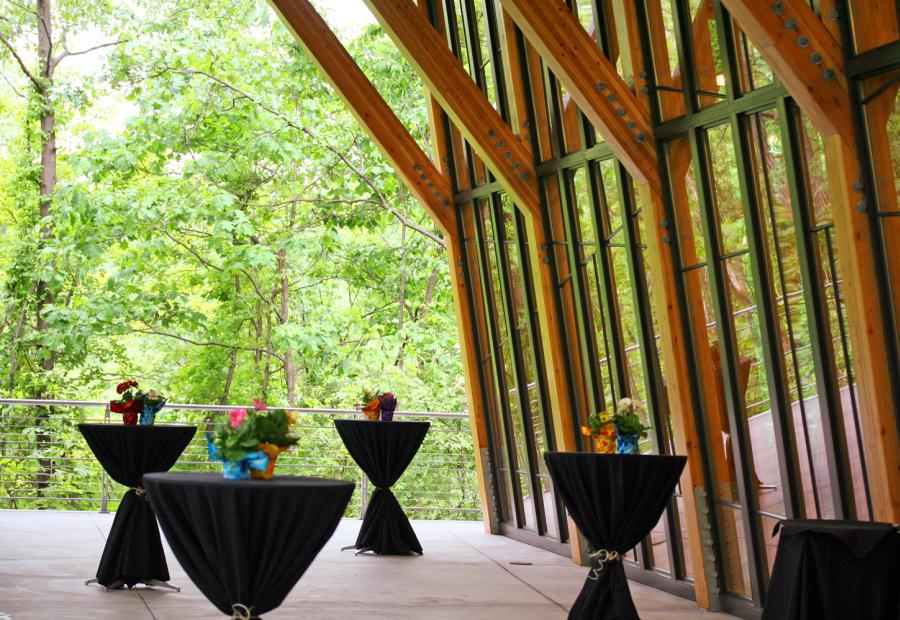 Attendees met at the zoo's event space, Bissell Tree House, during the conference as well as the Amway Grand Plaza.
Photo by Experience Grand Rapids
One thing Experience Grand Rapids did was help secure a location for the conference, balancing AZFA's desire for low costs along with proximity to amenities and John Ball Zoo. They ended up at Amway Grand Plaza, which could accommodate their needs for lodging, vendor space, meeting rooms, breakout sessions and meals while putting attendees in the heart of downtown.
"They have a good ballroom, so we could do our lunches and vendors in the same area, that way we got a lot of traffic for our vendors," he said. "If you cut out the vendors, then you can't put conferences on very well. It worked out wonderfully for us."
Feedback from attendees was overwhelmingly positive, Forrester said.
"I don't think they knew what to expect from the zoo and from Grand Rapids itself, but I definitely know that they were, without a doubt, blown away," he said. "The whole experience was beyond their expectations."
While Forrester is already dubbed a Hometown Champ, he may be reinforcing that title. He and Ruppert have a meeting planned to discuss the possibility of bringing other events to Grand Rapids.
"There are probably eight zoo-related conventions that we have in our database that we could host someday," Ruppert said.
Forrester said he's up for the challenge.
"It's definitely rewarding to do that," he said. "It's work, but there are people there to help and support you and give you advice along the way. It's definitely not something to shy away from."
Watch the video below to hear more about the AZFA conference in Grand Rapids.
Want to find out more about the Bring it to Grand Rapids Program? Contact the Experience Grand Rapids' sales team.