Mentors, by design, are extremely helpful. In your career or personal life, they provide trusted guidance and advice for major decisions.
Some meeting and event planners are scaling down that proven concept and creating "meeting mentors." In simplest forms, a meeting mentor is an industry veteran who is assigned to someone who is either new to the event or new to the industry.
A 2015 report released by Skift and Meetings Mean Business showed that millennials, like older generations, see networking and relationships as important parts of their path to success, and meeting mentors can be a key tool to get there.
The mentor can answer questions and introduce the mentee to others already established in the industry, helping them build their own network.
"I'm a huge fan of meeting mentors," said Stephanie Wohlfert, CMP, meetings coordinator for the Michigan Society of Association Executives who's been in the industry for 15 years. She uses mentors at the society's large annual conference.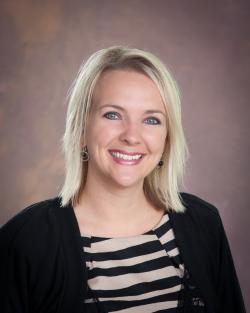 "When you're walking into a room of 250 or 300 people and you don't know anyone, it's nice to have that mentor to go to or maybe sit with at lunch," she said. "It's something that not everyone takes advantage of, but it's there for those who may feel intimidated."
At Wohlfert's events, attendees indicate during online registration whether they would be interested in being a mentor or a mentee. The program is planned and promoted ahead of time.
"Then, a couple weeks before the event, we will partner them together," she said. "We try to put a supplier with a planner and have them connect in that way—there's always the possibility for potential business, too."
Feedback from mentees is always good, she said, and many of the mentors are repeat volunteers, "so we know they appreciate it as well."
Wohlfert said she sees mentors as ideally suited to younger generations who are eager to jump in.
 "Even though they haven't been in the industry very long, they want to appear as if they have, so they may not always ask for help," she said. "But if you're giving them that option (to have a mentor), they may be more likely to take advantage of it."
Mentorship at events can have different structures. The MSAE makes the connection ahead of time, then leaves it up to the participants to decide how involved they want to be.
They often hold an invite-only networking reception on the eve of the event and include mentors and mentees as a great way to kick-start the relationship.
"When you're in a sales role and it's your objective to meet people, it's really about forming relationships," Wohlfert said. "I don't think you can have too many tools to help you meet new people."