For as long as Liz Heinzman can remember, she has never celebrated Thanksgiving on Thanksgiving.
Her feast was always moved to another day because Thanksgiving was spent traveling to the annual regional Irish dance competition, something she's been doing as a dancer since age 3 and now as an instructor and member of the Irish Dance Teachers Association of North America.
Thanksgiving of 2013 was no different. While others were surrounded by turkey and pumpkin pie, she and her crew were setting up stages at DeVos Place Convention Center in Grand Rapids, Michigan, to prepare for the 2,500 dancers competing in the Mid America Oireachtas. (Here's a video showing highlights from last year's competition, also held in Grand Rapids.)
Since the competition is always held the weekend of Thanksgiving, Heinzman is a bit of an expert on issues that come with holding a meeting or event over a holiday. Those can include attendance, travel and the risk of offending someone, but also cheaper rates and less competition for prime locations.
A survey last year by Meetings & Conventions showed that, knowingly or not, 41% of planners have booked events over federal or state holidays while 27% have done so with religious holidays. Of the respondents, 11% said they only rarely or sometimes consult a calendar before booking an event.
Heinzman doesn't have to consult a calendar. Competing over the Thanksgiving weekend is as much of a tradition for the dancers as the holiday itself. Plus, the event is required to advance to next level of competition. So, while a popular holiday may hinder attendance at other events, it hasn't been an issue for them.
"For the dancers, everyone wants to go to the World Championship," she said. "The only way you're going to get there is by dancing in your regional event."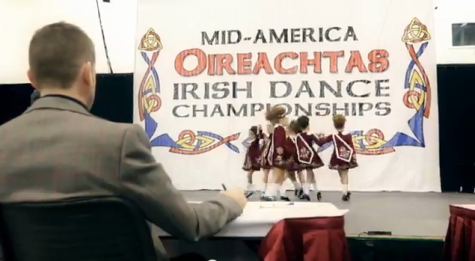 And because many of the dancers are school-age children, the holiday works in their favor.
"Over this holiday weekend in particular, all the kids are out of school and most families are off work," she said.
Travel also is a challenge for events during the holidays. While your attendees are trying to get to your event, the airports and highways are filled with others trying to get to grandma's house. Thanksgiving-eve is among the top 10 busiest travel days of the year. And this year it was combined with the beginning of Hanukkah.
With competitors coming from 14 states, Heinzman admits that can be an issue. Some people do plan an extra day to avoid delays due to over crowding or weather. With events starting at 8 a.m. Friday, they need the wiggle room.
"There are a lot of people flying in," she said. "Grand Rapids happens to be one of those lucky places, like Chicago, that is pretty easy to travel to, flight-wise."
One of the bonuses, Heinzman said, is a cheaper room rate. With this holiday, many people visit family, not hotels. Heinzman said the Grand Rapids-area hotels were very happy to accommodate the 4,500 room nights the event brought.
And they didn't seem to have a problem finding staff to work the holiday, either, she said.
"The Irish dancers are good tippers," she said. "The bell staff, they were practically getting in fist fights about who gets to stay and work."
In the U.S., Thanksgiving is a pretty big holiday. But meeting planners with more diverse attendees might want to be aware of lesser-known holidays, too.
Research by Michael Segalla shows that when all holidays, customs and time zones are taken into account, there are only 78 common working days worldwide.
You can get help keeping track of them all with websites like Earth Calendar and OfficeHolidays. And, of course, there's an app for that, too.
Happy holidays!