There is a certain energy to a city's downtown with its hustle and bustle. But sometimes, as a meeting planner, you want a different vibe.
The area surrounding Grand Rapids has several options to take the meeting out of the city, and many are just a stone's throw from some other wonderful area attractions.
Here are a few to consider:
Here are a few to consider:
Restaurant Venues
Noto's Old World Italian Dining
Noto's Old World Italian Dining, a locally-owned authentic Italian restaurant 15-miles southeast of downtown, has versatile meeting spaces that can accommodate 10 guests to 700 – or claim the whole space and go as high as 2,000. In addition to traditional banquet rooms, they also offer a private dining room, outdoor café, and an herb garden.
Its location southeast of the city makes it convenient to the Gerald R. Ford International Airport and the 28th Street SE shopping corridor, which is home to Woodland Mall, Trader Joe's, Dave & Buster's and some locally-owned shopping destinations like including A.K. Rikk's Menswear, Bill & Paul's Sporthaus, Fruit Basket Flowerland, and Schuler Books and Music.
84th Street Pub & Grille
The 84th Street Pub & Grille in Byron Center is 15-miles south from downtown Grand Rapids. A sports bar and restaurant with 20 beers on tap that rotate frequently, it has a banquet room that can accommodate up to 120 people.
The location is adjacent to the Baymont Inn & Suites SW and across the street from Tanger Outlet Mall where you can spend a whole day shopping for deals.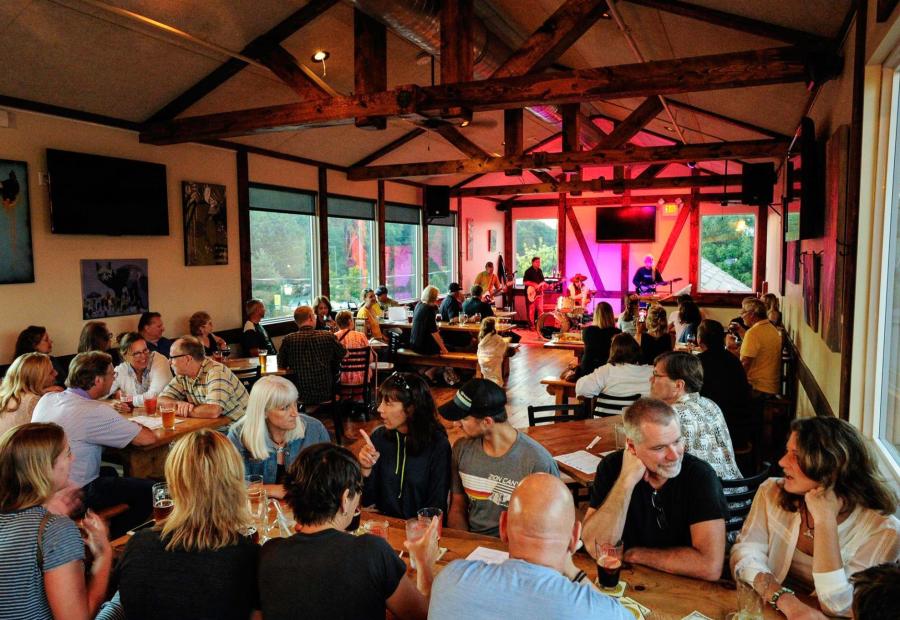 Rockford Brewing Co. People Watching Live Music
Photo by Rockford Brewing Company
Brewery Venues
Breweries in Rockford, Michigan
Rockford Brewing Company is a 20-mile drive north of Grand Rapids, just off the highway and right on the White Pine Trail State Park bike path. (It will take one hour and 12 minutes to get there via bike from downtown Grand Rapids.)
They have an upstairs section with its own bar that can be reserved. It's also next door to the Riverside Grille Banquet & Events, a former restaurant-turned-event-space sitting right on the Rogue River. The space is managed by Essence Restaurant Group, owners of the Green Well, Bistro Bella Vita and Grove.
Rockford's downtown, the epitome of quaint, is a great place to spend some time. Want to go out a bit farther by car or bike? Just up the highway or White Pine Trail is the Cedar Springs Brewing Company. Their Bavarian Room can be reserved for up to 40 people, or their heated, outdoor patio is also available for private events.
Breweries in Comstock Park, Michigan
Less than a 10-mile drive from downtown Grand Rapids you'll find Elk Brewing and Perrin Brewing in Comstock Park. At Elk Brewing you can rent the heated patio for up to 50 people. At Perrin, you can stay inside and rent The Loft, which can accommodate 40-50 people.
Both breweries are close enough to Fifth Third Ballpark to consider pairing a meeting with a ballgame or other park event.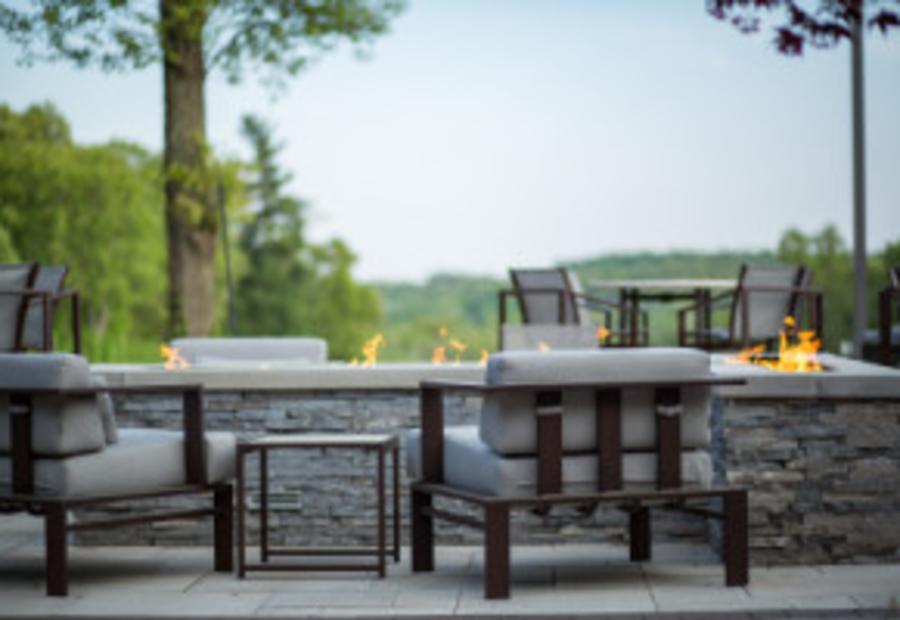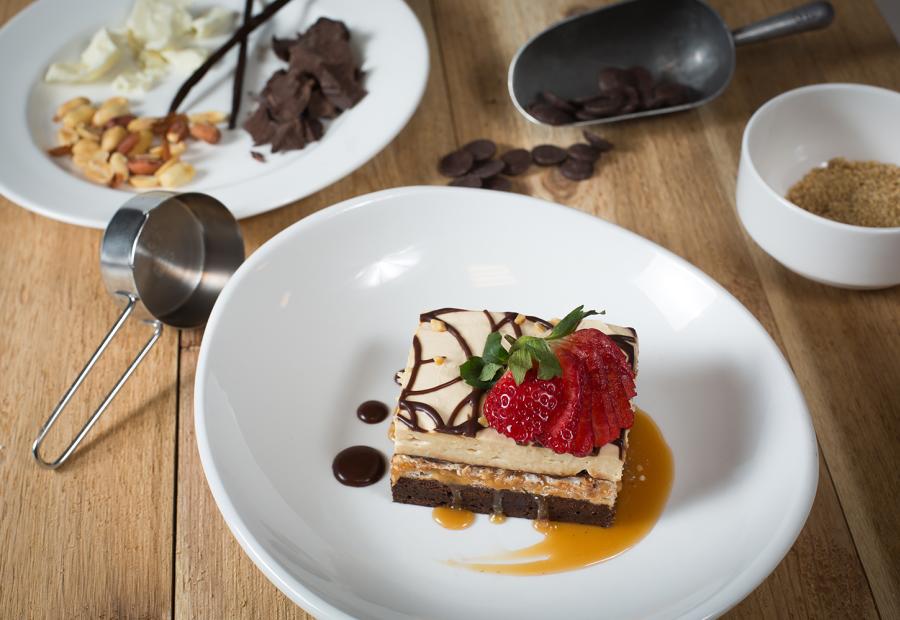 After enjoying a round of golf, move your meeting to the Reds at Thousand Oaks or FireRock Grille for a modern dining experience.
Photo by Reds at Thousand Oaks
Venues with Golf & Food Options
If you'd like to pair a meeting with a round of nine or 18, locally-owned Redwater Restaurant Group has several excellent restaurants paired with golf courses and the meeting space that comes with them.
That includes Cork Wine & Grille east of the city, the FireRock Grille south of the city, and Reds at Thousand Oaks north of the city. Reds features a private, glass-enclosed dining room for 73 people that overlooks the golf course.  
For more options, check out the venue search function.
And don't fret if a favorite restaurant, brewery, or golf course doesn't advertise any private meeting space, because they still may be able to accommodate you. Give them a call if you're really interested and see what you can work out.
Happy planning!