The Michigan association representing student councils, honor societies, and their advisors recently held the largest annual student leadership gathering in its history, something that would not have been possible had they not moved the event to Grand Rapids.
Matt Alley, director of student services for the association, said the 2017 MASC/MAHS Student Leadership Conference brought nearly 2,000 people to city's convention center and was "one for the books."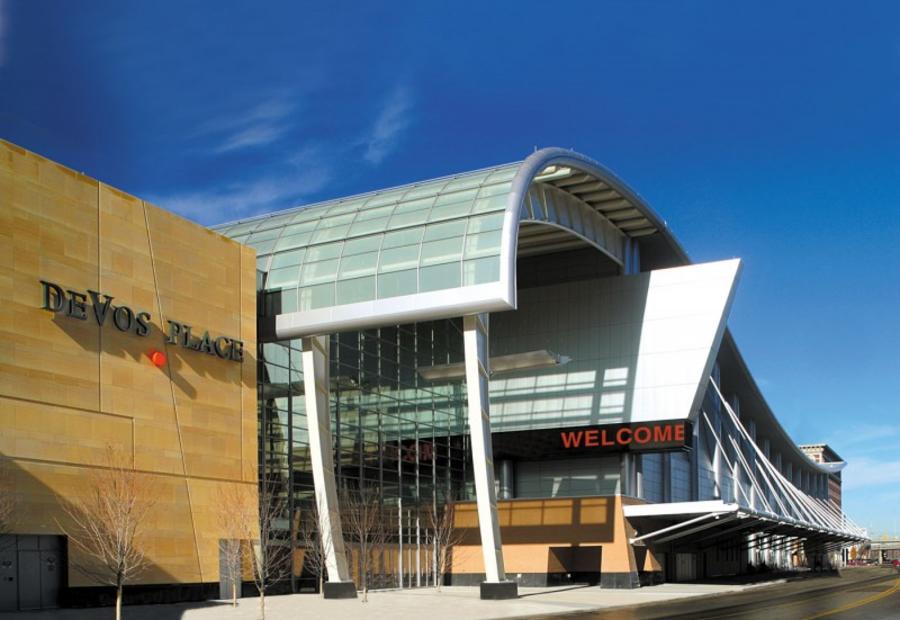 Devos Place Convention Center
"This was, without question, the most successful conference our association has ever put on," Alley said. "We were able to increase our participant attendance by almost 600 student leaders while maintaining a streamlined conference agenda and offering some of the best programming found in our nation."
The association has held one-day events in Grand Rapids before, Alley said, but "we knew that the city offered so much to our member schools that we really wanted to run an extended, multiday program in order for everyone to have the opportunity to explore more than a conference room."
With any student event, Alley said safety is one of the biggest things they consider. From a facilities standpoint, he said they could not have been happier with the protocols and procedures created with the staff from the facilities, hotels and Experience Grand Rapids.
They also felt comfortable with the opportunities for students in the surrounding area, he said.
"The city is absolutely gorgeous," Alley said. "If the advisors wanted to take their students out to the museum, if they want to walk the streets, you know, go get a bite to eat, see a show – there is just so much going on in Grand Rapids."
And they already have plans to return in March 2018. "We couldn't' ask for a better place to be," he said.
See highlights of the conference video here:
invalid widget [plugins_common_blog_subscription] []