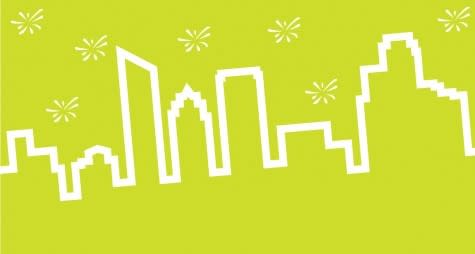 Some say you should never mix business with pleasure. But we're here to tell you that it just might be a great way to increase attendance at your event.
How? By highlighting how your attendees can turn their conference into a vacation. And since a study recently showed that Americans are taking less vacation than at any time in the last 40 years, some rest and relaxation just might be in order.
Meeting planners often work with the hosting city to highlight the areas recreational options, but why not take it a step further?
Consider providing detailed itineraries of events or excursions that can be tagged onto the beginning or end of your event. And if you have locals attending the conference, enlist them in promoting their favorite vacation options.
That's exactly what the Society for the Study of Reproduction did. The organization held its 47th annual meeting in Grand Rapids, Michigan, in July of 2014. The event was highlighted on the organization's website and on a microsite hosted by Experience Grand Rapids.
Along with all the details needed to register and the typical links to city attractions, the society enlisted members of its Local Arrangements Committee to write blogs providing detailed recommendations on how to spend free time before, during or after the week-long event.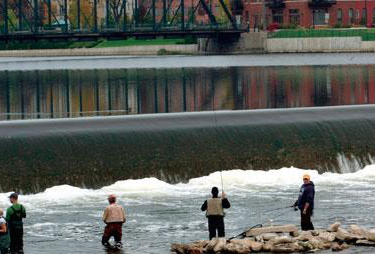 Michigan-based SSR Members who are passionate about their summer fun have been writing blogs to give you information about the recreational activities they enjoy so you can, too, wrote the chairman of the committee in a message on the website.
The entries are rich with personal experiences, detailed directions and links for more information. They covered wine tasting, golfing, fishing (including fly fishing), camping and other outdoor activities available in the region and the state.
For example, SSR member Kirstin Parkin of Michigan State University has been vacationing in the Grand Traverse region for more than 30 years. She used her experience to put together a plan for a two-day wine-tasting trip.
"I would suggest spending the first day in Traverse City, venturing up Old Mission Peninsula, and sampling the few vineyards located there," she wrote. "Then, the next day, you can take more time to explore beautiful Leelanau Peninsula and the much larger selection of vineyards found there."
Her itinerary included recommendations for dining and accommodations along the way, all based on personal experience.
Sue Ferguson and John Risinger, also of Michigan State University, shared their recommendations on fishing in the Grand Rapids area, including where to go for different types of fish from smallmouth bass and crappies to pike and walleye. They also highlighted Lake Michigan charter fishing available just a short drive away.
"We hope we have given you a snapshot of some of the great fishing that can be experienced in our part of the world," the blog reads. "Bring your fishing gear and remember that the Grand River is just outside your hotel and flows right past the convention center."
And for those whose minds already have jumped ahead to accounting for business expenses versus personal expenses, there are many guides out there to help you sort it out, including this one from Bankrate.com.
Enjoy your vacation!