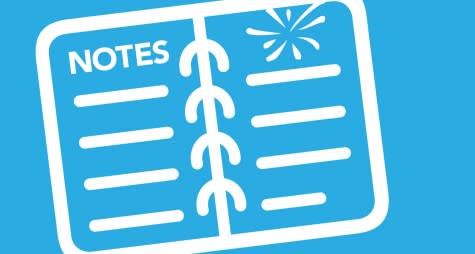 Tax day has passed, and you have done your patriotic duty. (Or, you filed an extension and at least have some breathing room.)
It's the perfect time for a little spring cleaning in the office, and were not talking about washing windows. Let's get started.
Email. It can be your worst nightmare, but there are ways to make it your best friend.
First, cut the clutter. Mark the spam so your system filters those out. Use the unsubscribe options at the bottom of newsletters. (Many times they actually work!) You can also check out services such as unroll.me, which lists each subscription your email is on and gives you the choice to keep or delete.
Clear out the contacts. Do you still have your child's second grade piano teacher in your contacts even though you now have grandchildren? Or the IT number from a job you had five jobs ago? Delete. A good rule of thumb: If you haven't used it in two years, it's likely safe to delete.
Maximize your service. Consider training yourself on how to use all the features your email platform offers. Most have wonderful systems for filing, tagging, archiving or blocking. Take the time to watch a training video or read through the how-tos. Use what you already have to make your life easier.
Social Media. More and more communication and networking is being done through social media connections. Take the time to update your contact information, work history and privacy settings.
Take a look at your profiles from the perspective of an outside viewer. Are you comfortable with what they see?
Filing. Remember all the promises you made to yourself in the last few months to be better organized this year so next year's taxes aren't a stress-filled scavenger hunt? Now is the time to make that happen.
Whether it's personal records or professional, search among the countless filing and organizing systems out there, find the one thats best for you and put it in place. You will thank yourself next year.
Think you'll never have time to do all of this? Well, you obviously have time to search through a cluttered inbox or endless paper piles on a regular basis looking for that one important item. Schedule one day to get these things done and you will give yourself several days back in future time saved.