When you plan meetings nationally, and want to make the best match between cities and events, its important to have a wealth of knowledge about what different cities have to offer.
But time and resources limit the number of cities any one person can visit in a year - and you may never have heard of the perfect host city for your next event. Networking events offer meeting planning professionals the opportunity to learn about several new locations in just a few days.
While many of these events are co-ed, a few are designed specifically to give women in the meeting planning industry the chance to connect with one another. One of the most popular women-only events is the upcoming Meeting Industry Ladies Open (MILO).
Started in April of 1986, this event targets women who are responsible for booking 250+ hotel rooms around the country, and has grown from 55 attendees in its first year to currently hosting 100 - 125 attendees.
This year, women in the meeting planning industry will converge on the Westin Diplomat Resort & Spa in Fort Lauderdale, FL, from May 5-8, for golfing, mini-trade shows, and networking at the 29th MILO.
The atmosphere at MILO is congenial and encouraging, which helps foster beneficial business relationships among the golfing colleagues. "It's a 2-day golf tournament where women get to network with other women who work in the meeting planning industry," says Andie Newcomer, Convention Services Manager at Experience Grand Rapids, who attended MILO for the first time last year.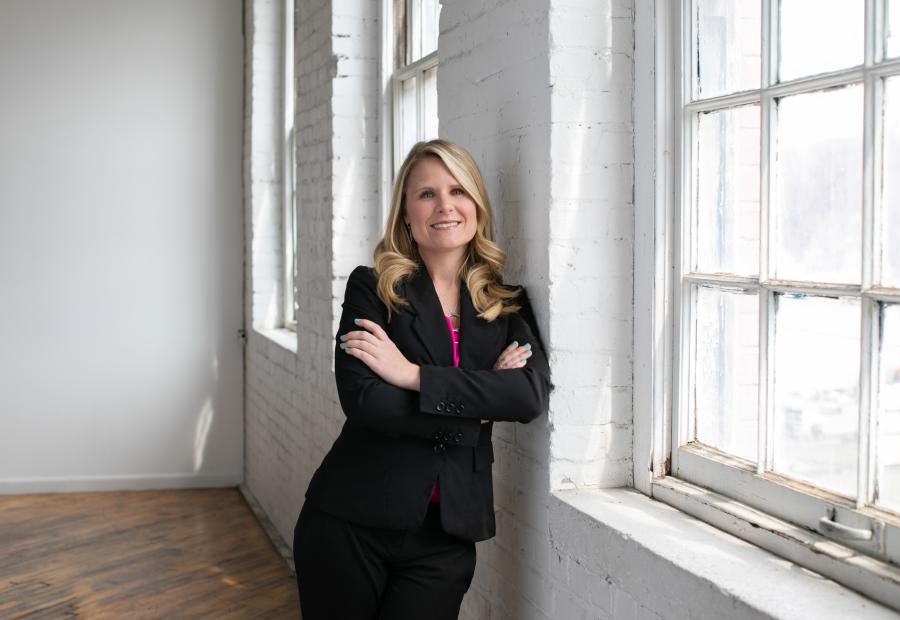 Andie Newcomer, Director of Events at Experience Grand Rapids, 2019.
Photo by Experience Grand Rapids
Newcomer particularly liked the supportive atmosphere she felt on the course. She says that MILO tries to make all of the foursomes as equal as they can, and although each team might have a standout golfer, it's a non-intimidating environment. "We're having fun, giving golf tips to each other, and networking at the same time," she says. "We understand that were not going to be the best golfers in the world or we'd be in the LPGA."
"That kind of camaraderie provides women with a chance for more casual conversation, which builds relationships and trust for future business," says Newcomer. "You can meet potential clients who may need your services or to book a meeting at your destination in the future," she says. "But you also build connections with your peers, and you can call on them when you need advice, resources, or assistance with planning successful events."
The success of MILO has precipitated two other women-only events, the Meeting Industry Ladies Invitational (MILI), which targets corporate meeting planners and suppliers, and the MILO Institute golf education, which provides smaller groups of women (6080) with golf instruction through clinics, lectures and videos.
Newcomer says she's looking forward to attending MILO again this year. "We build connections over time and attending is about getting our [Grand Rapids] name out there, having people be aware of Grand Rapids, where we are, and what we have to offer. But it's also about the people," she says. "It's a way to re-bond."
invalid widget [plugins_common_blog_subscription] []