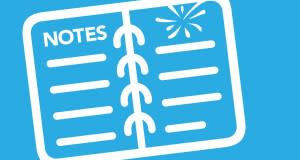 You can tell the second you walk into a hotel if its going to be a good stay. As corporate travel continues to increase, the concept of hotel amenities are changing to reflect that. At the JW Marriott in Downtown GR, the team has embraced the changes that either are already or will soon be in effect in most destination cities.
The lobby renovation is something thousands of hotels have already utilized to assure travelers that they are investing money in the quality of the stay. Many lobbies are increasing seating and meeting space to encourage guests and local businesses to utilize the lobby for easy access to wi-fi and a comfortable public setting. I sat in a comfortable booth to wait for a meeting with Brian Behler, Assistant General Manager at the JW. The lobby boasts floor to ceiling windows that filled the space with natural light, full of guests using the location for meetings, e-mail catch-ups and coffee dates.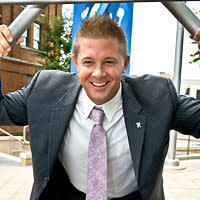 Some of the trial experiments the Grand Rapids branch has been smart enough to test drive with other international partners are designed to personalize services and interactions to the guest. Others were to expedite processes for guests; one of these is the lobby ambassador program. A staff member will be roaming around with an iPad, accessible to any guest walking through the lobby, and will be able to quickly answer or research questions regarding nightlife, dinner reservations, local recommendations and queries about directions. The need for efficient internet access is not just restricted to the lobbies, either. Starting on November 1st, the JW invested over $140,000 into increasing connectivity speed; a router will now be in every other room instead of having one per floor, allowing each guest room to support up to sixteen devices. Behler described the family of four with three devices each and says, Clean rooms are important? Internet is just as important now. Most rooms include an office chair in addition to a lounge chair, creating yet another work-appropriate space. HDMI and assorted AV cables are accessible for online presentations, or the ability to use the television as a second monitor during a Skype meeting. One of the most universally useful technology based improvements will be the virtual check-in, an app designed for rewards members. As they check in on their app on the way from the airport, the front desk will prepare their key for an efficient interaction upon arrival.
All efficiency aside, hotels are definitely paying attention to personal details. With the implementation of staff like the lobby ambassador, the ultimate goal for hotel employees is to be aware of what the guest is there to do. Were a celebrations hotel, Behler explained to me, celebrating whatever is going on in their lives. These ambassadors, as well as front desk attendants, mixologists and valet staff, are all receptive to these celebration cues, aware if a bottle of water or a bottle of champagne is more appropriate when they return to their room after a long day of meetings. Gone are the days of getting just a chocolate on your pillow. Many hotels are choosing granola bars or essential oils in addition to the traditional turn-down service, offering rewards members a choice in their gift. Positions like "Guest Experience Manager" have been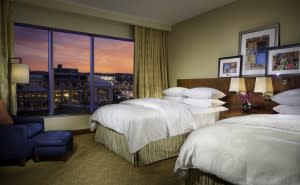 created to decide if company travelers receive a locally produced gift basket, or if they'd prefer a spa coupon incentive. When a rewards member picks up his or her car from valet, there is a bottle of water with a thank you note on it. If a guest returns to the lobby coughing, theres no hesitation to send up some chicken noodle soup. Its the simple but unexpected luxuries in unexpected places, says Behler. To determine what amenities you're entitled to, make sure to ask when booking if they offer choices in amenities or if rewards membership status guarantees any benefits. Even if your company wants help providing small gifts or information packets for traveling clients or staff, most hotels will be willing to help you place those in rooms or present them at check-in.
Of course, my favorite part of amenity improvements we discussed were those that blend local goings-on and relaxation. For example, the JW has jumped on the Beer City USA train and is now offering a Brew and Renew line of spa services, including pedicures, body massage and body polishing. Both Founders and Brewery Vivant are participating to contribute to everything from beer foot baths to a complimentary beer while your cuticles are attended to. On site restaurants are using more locally sourced produce and basing the menu on seasonal regional cuisine. Even mixologists are turning to local distilleries and breweries to make the guest experience an immersion into the trends of the city they've traveled to.
At the end of our meeting, I was very impressed with the both the technological and personal direction amenities are taking. With a staff committed to making these changes individual to each guest, I anticipate a cheerful end to 2013, and a very happy new year for both guests and hotel bookings!