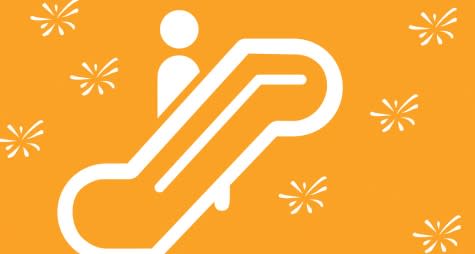 The end of the year has everyone either looking back at the best of 2013 or looking ahead to what's in store for 2014. We are looking ahead.
We searched the web for experts predictions and projections for what will be trending next year in the event planning industry and chose five to highlight that we think are something to look forward to.
1. Non-traditional locations
Your next event could be at a university, an outdoor venue, an aquarium or a zoo, according to the 2014 American Express Meetings & Events Forecast. The annual survey indicates that meeting planners are looking more and more toward these and other non-traditional sites for events.
In North America, that trend is driven by a desire to find locations that are hip and trendy, according to the forecast. (Do you have anything hip and trendy in your location?)
2. Social seating
It's already being used by airlines and ticket outlets, like Ticketmaster. And next year, according to Julius Solaris of the Event Manager blog, event planners will make widespread use of the social seating system.
Several apps now allow professionals to use an attendees social network and interests to determine who sits where and with whom. This adds a new dimension to networking possibilities.
And, as Solaris writes, "leaving seating to chance is so 1999."
3. Social media grows up
No longer an afterthought, social media strategies in the promotion, implementation and follow-up of events takes a center stage. It even gets its own budget.
That's according to the IMEX Group and its annual list of predictions as told by Successful Meetings.
4. Speakers vs. facilitators/attendees vs. participants
PCMA Convene predicts that attendees want to be more than passive observers at events. Room design and interactive media can go a long way toward that, but so can choosing the right kind of speaker. Jeff Hurt of Velvet Chainsaw Consulting has some suggestions for helping speakers move from dispensers of information to facilitators of learning.
5. Video, video, video
Finally, Corbin Ball predicts video will be everywhere next year, from the promotion of events to communication during events to sharing the event with a larger audience.
Why? It's cheap and easy to produce. It's cheap and easy to distribute. It's much more engaging than other media. And smartphones and tablets make it easy to consume even away from a computer.
Put all these trends together and it sounds like a pretty engaging event. Are any of these showing up at your events next year? Leave a comment and let us know.