Ann Vidro likes to run.
But the Grand Rapids CPA doesn't just run races. She also runs - co-chairs - the second largest triathlon in Michigan, the USA Triathlon (USAT) sanctioned Grand Rapids Triathlon.
Vidro's interest in triathlons started around 2008, when some friends convinced her to join them in a relay triathlon. One friend swam, one friend biked, and Vidro ran. When she finished the race, she was hooked.
A few years later, she and her boyfriend (now husband) Andy Vidro, another triathlete, were hiking the backcountry of Glacier National Park in Montana. They talked about the races they'd run and what made them special. "We thought, 'What if we brought a world class triathlon to Grand Rapids?'" she says. "We came back, talked to some friends, and the idea for the Grand Rapids Triathlon was born."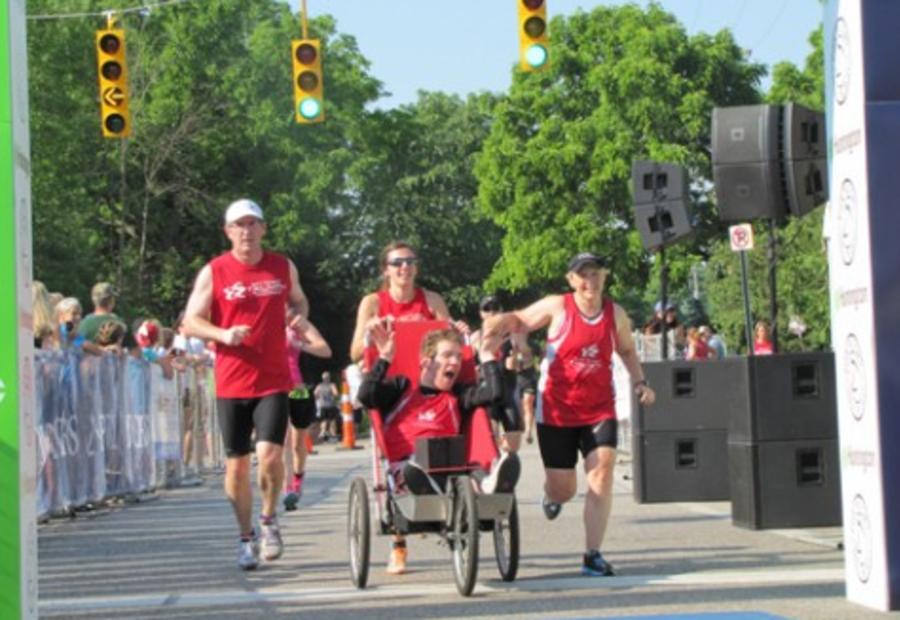 Having never planned an event of this scale presented some challenges. Vidro and her husband put together a team, formed their company, Tris4Health, and got to work. They contacted the West Michigan Sports Commission, who helped them with several aspects of planning, including facilitating sponsorships. Vidro says WMSC was instrumental in spreading the word and helping the nascent event get off the ground. "One of the biggest challenges we face is generating the funds to support an event like this," she says. "Without that, the race wouldn't happen."
Another challenge they faced was designing the course. "The first thing we looked for was a good body of water," says Vidro. She says they also wanted the running portion of the course to be fairly flat. "We wanted an event that would give people their personal best [time]. Our course isn't too hilly, so it attracts newcomers as well as athletes who are trying to qualify for other USATevents."
"Selecting the venue isn't just a challenge for triathlon planners. It's something all sporting event planners contend with," says Katy Tigchelaar, Events Manager, West Michigan Sports Commission. "With sporting events, you're inside, you're outside, you're on courts, you're on grass, you're on a field," she says. "We have expos, tournaments, and clinics; its never the same thing. You're always trying to be creative and always learning."
Her team has helped install portable wood courts for basketball tournaments at the Grand Rapids Convention Center and hosted boxing matches in the 40,000 square-foot Steelcase Ballroom at DeVos Center. "Outdoor venues present their own distinct set of challenges. We have to think about the weather, power, and other issues that aren't really a factor with indoor facilities," says Tigchelaar.
In addition to these challenges, sporting event planners often require lots of helping hands for their events. "We need close to 350 volunteers for the tri and 800 volunteers for the MI Titanium," says Vidro. "The West Michigan Sports Commission has a huge volunteer base. That really helped us. I'm shocked by how many people are willing to get up at 3:00 AM to set up bike racks and cheer on people they don't know. It touches my heart. Its awesome to see."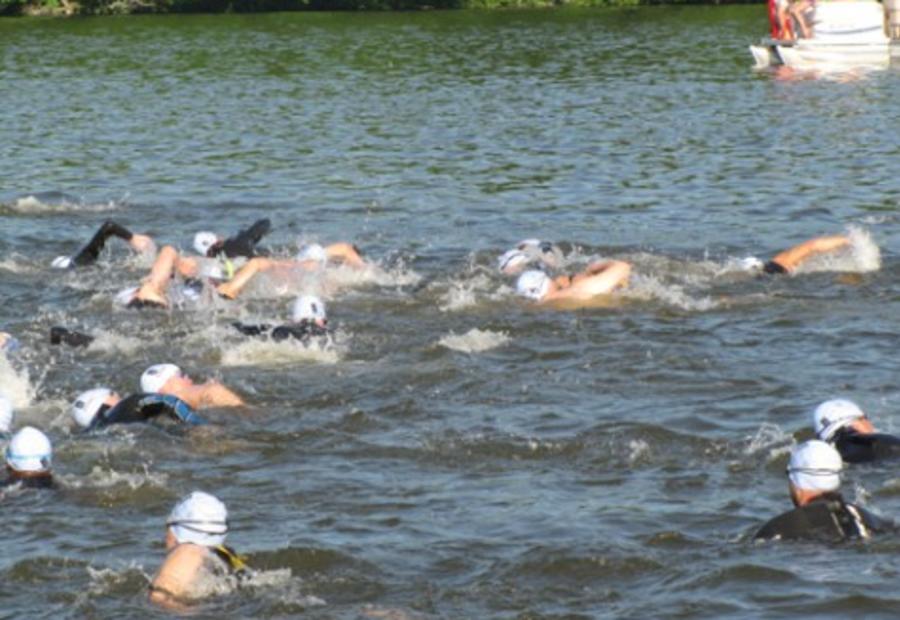 Tigchelaar says its not uncommon for her team to help solicit volunteers. "When sporting events come to Grand Rapids," she says, "we also help write press releases, let the media know about the event, and can work with the city special events office to close down roads or get permits. We do all sorts of things."
Vidro's planning and partnership with groups like the West Michigan Sports Commission paid off: On June 5, 2011, 950 athletes donned swimsuits, running shoes, and biking gear to compete in the inaugural Grand Rapids Triathlon. This year's race will be held on June 9 and Vidro expects 1500 1600 athletes to participate. "We want nice, steady incremental growth," says Vidro. "Safety is our number one concern."
Since the success of that first event, Tris4Health has added the Grand Rapids Kids Tri, the Headless Horseman Chase (5K & 10K) in Belmont, and, last August, they debuted their biggest race yet, the MI Titanium (MiTi), in which athletes swim, bike and run a full-iron or half-iron distance. Vidro expects 600 athletes to participate in this years demanding race, scheduled for August 25, 2013.
The MiTi, also USAT sanctioned, draws 40% of its 600 participants from out of state, which adds up to an estimated $750,000 for local businesses. Tris4Health blocks rooms and works with local businesses to provide coupons to visitors. "A lot of MiTi athletes bring their entire family," says Vidro. "So the families might go to the movies, get something to eat, they might walk through Meijer Gardens or go to the museums. The athletes visit the bike shops and running stores. It's great for our economy."
invalid widget [plugins_common_blog_subscription] []