Inspirational. Energizing. Motivating. Educational. That's usually the goal for large meetings and annual conferences.
But does that mean all your speakers and programs have to be about wildly successful ventures and award-winning ideas? Let's face it, there were likely a lot of failures before those people achieved success.
Enter Failure:Lab, a highly structured speaking event where a series of people share their biggest failures – personal or professional – in 9-minute talks.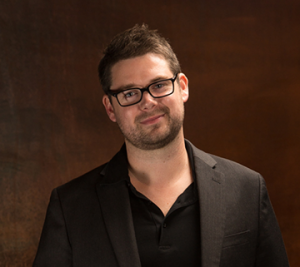 "As humans, we connect with struggle and adversity. When it's just shared openly, it allows us to be introspective. It doesn't put us into this defensive judgmental mode; it turns the mirror on us."
Failures-as-learning-opportunities have been done before, but Failure:Labs' biggest differentiator is holding back the lesson learned, the moral of the story or how the speaker miraculously turned it into a success. They just leave it on the table and wait for the crowd to react through social media with the hashtag #failurelab.
All the reactions, along with videos of the talks, are stored on the website for anyone to access. The subjects are diverse: business failures, obesity, succeeding at the wrong thing. The reactions are equally so:
Don't ever let failure define what you will do next.
Perception is the new reality.
Thanks for being so brave and beautiful.
It's easy to fall from a high place.
Isolation and an unfamiliar setting can draw out a different person.
Williams said crowdsourcing reaction adds so much more to the conversation.
"That is the magic ingredient," he said. "If you don't tell people what to think, you actually get to hear what they're thinking."
Failure:Lab has been expanding rapidly with 15 events already booked for 2015, including Sydney, Australia; Mexico City; Tulsa, Oklahoma; and Pittsburgh, Pennsylvania.
And they recently revamped their website to include a digital kit to make it easy for people to hold their own Failure:Lab event. Williams said the potential for including it as part of a conference or using the format for a workshop or fundraiser is wide open. And the timing couldn't be better.
"We are in a strange time of constant, exponential change," he said. "For businesses to succeed, stay focused and maintain talent, they must create an environment that is open to trying new things. And if you're trying new things, you"re going to fail more than ever before."
"If you can create a space where you're comfortable sharing it, you're going to be able to communicate better, connect with your coworkers better and, ultimately, you're going to be able to innovate better, because you've removed the stigma."