What will large-scale meetings and events look like amid concerns over the coronavirus? In some respects, not much different from before. 
They will still feature teams of people dedicated to delivering a comfortable, enjoyable and safe event experience that offers great food, useful content, entertaining excursions, and opportunities to safely interact with other attendees. 
But they will also include plenty of accommodations to ensure the health and safety of attendees, staff, and event organizers. This could include more square feet of space, plenty of plexiglass, and a trend toward creative boxed meals over buffet spreads.
Those are just a few of the highlights and recommendations discussed in the recently released Safe Meetings in Michigan, a report compiled by Michigan Society of Association Executives (MSAE) with extensive input from 70 volunteers representing 60 organizations in the state's health, tourism, meetings, and events industry.
In preparation for a return to in-person meetings, the group and its committees examined every aspect of holding an event through the lens of a global pandemic, highlighting all attendee touchpoints and consulting the U.S. Centers for Disease Control and Prevention, the Occupational Safety and Health Administration, and any applicable state regulations.
They developed an exhaustive list of recommendations and guidelines to help everyone in the industry pivot to new expectations for health and safety.
Ten people from the Grand Rapids area were among those volunteers, including three members of the Experience Grand Rapids Convention Sales & Services team. Here are their takeaways from the project.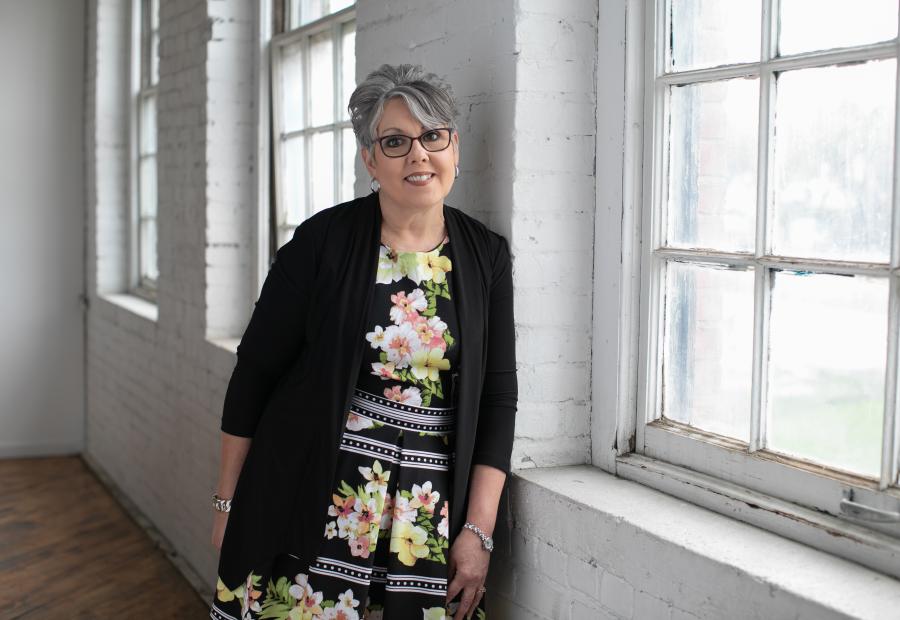 Mary Manier, Experience Grand Rapids
Photo by Experience Grand Rapids
Mary Manier, CTA, CTP, CTIS
Mary served on the overall committee as well as a team looking at new ideas for networking in meeting spaces and exhibit areas. Ideas included S-shaped floor layouts, more space between booths, strategic use of plexiglass and drapes, and a combination of in-person plus virtual trade shows.
"The subgroups did an incredible job discussing all portions of holding a meeting," she said. "The final report is very detailed and offers meeting planners and suppliers guidance on how to conduct meetings during COVID-19.
"The biggest challenge for meeting planners, venues, attendees, and DMOs will be detailed communication to make everyone feel safe to meet."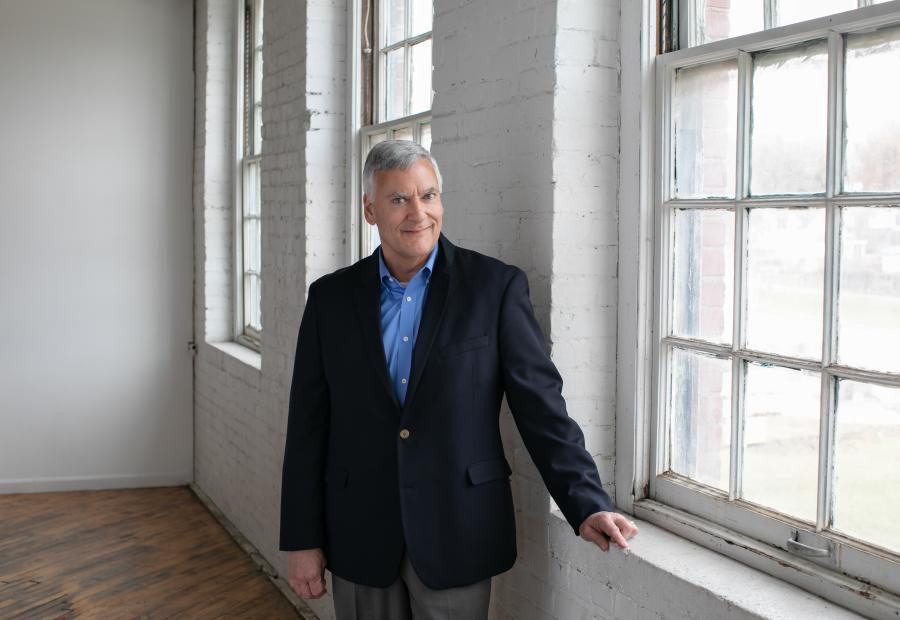 Tim Nelson, Experience Grand Rapids
Photo by Experience Grand Rapids
Tim Nelson, CTA, CMP
Tim helped guide the discussion about post-event reporting, which takes on a whole new meaning as planners, venues and other industry professionals must evaluate the safety measures put in place.
"As an industry, we are saying that we can execute a safe event in Michigan, so we need to make sure that we have the data after the fact to prove the claim," he said. 
Tim said the report is detailed and specific and will be a valuable resource for meeting planners, suppliers, or venues.
"Our main challenge is assuring an exceptional post-COVID attendee experience," he said. "That includes touchpoints all along the attendee journey--from the time they leave home to the time they return--hotels, restaurants, meeting facilities, transportation to the city, transportation within the city, entertainment, safety, etc.
"An amazing number of very experienced and talented people came together to craft the report and I am impressed with it."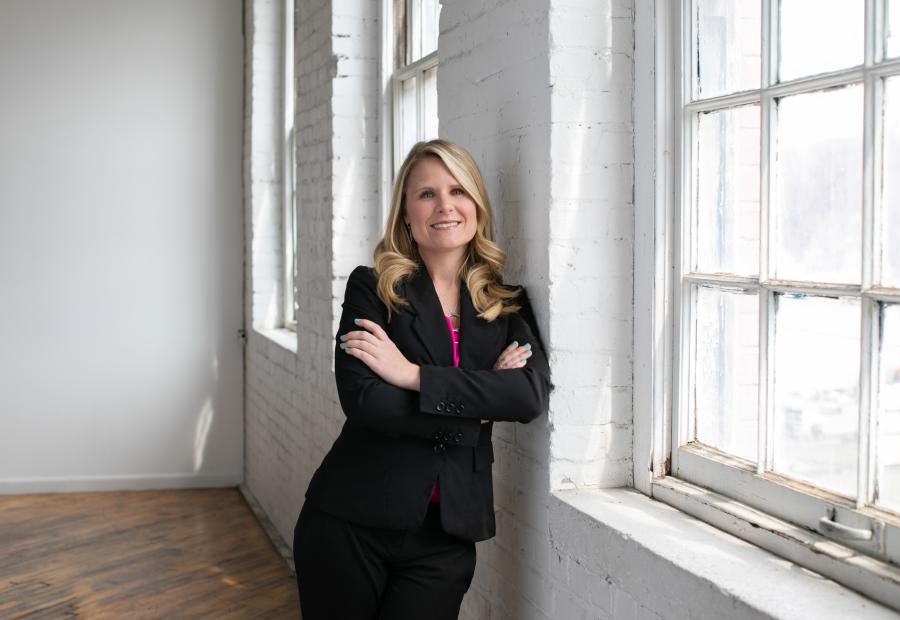 Andie Newcomer, Experience Grand Rapids
Photo by Experience Grand Rapids
Andie Newcomer, CMP, CTA
Andie was part of the team protocols for safely meeting offsite and outside. One of her takeaways was the need for flexibility in cancellation and attrition policies because there is so much uncertainty. She also expects planners to look to hybrid events until it's safe enough for large, in-person meetings.
"There is a lot of information in the report. It is such an asset to have guidelines that were developed by other industry professionals to help you through planning a safe, successful meeting or event in Michigan. I am sure the guidelines will evolve as things change, but it is a wonderful reference to have at your fingertips."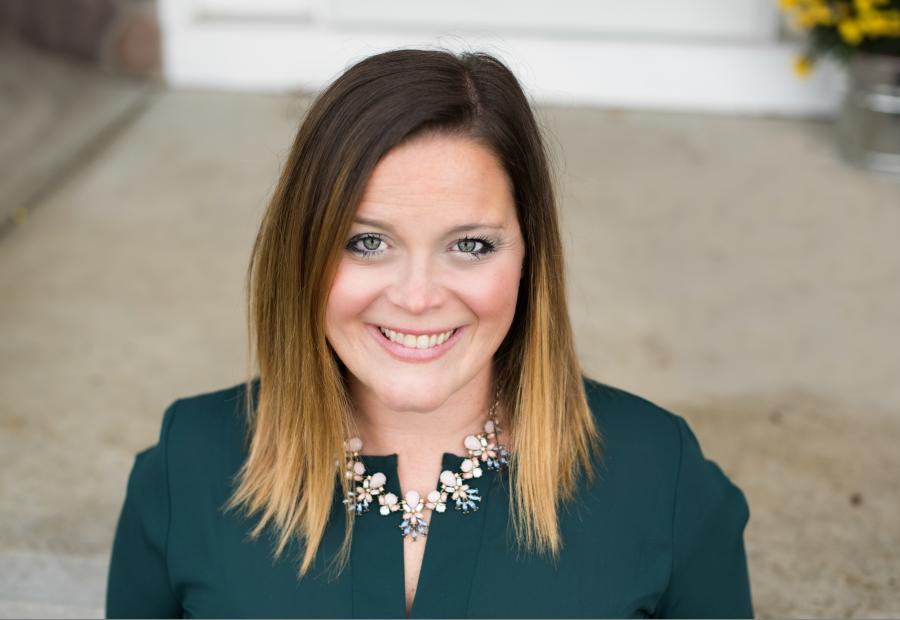 Kim Rangel, Destination Consultants
Photo by Kim Rangel
Kim Rangel, CMP
Kim said the group she worked with concluded that consistent policies and communication across venues, hotels, outdoor spaces, and offsite gatherings will go a long way toward a successful event.
"Whatever the expectations are indoors--for attendees and by attendees--they should be carried out to any offsite venues and outdoor events as well," she said. "A lot of success in post-COVID events will land on managing and communicating expectations. 
"By delivering a consistently safe experience, attendees will not be confused, nervous, or overwhelmed," she said.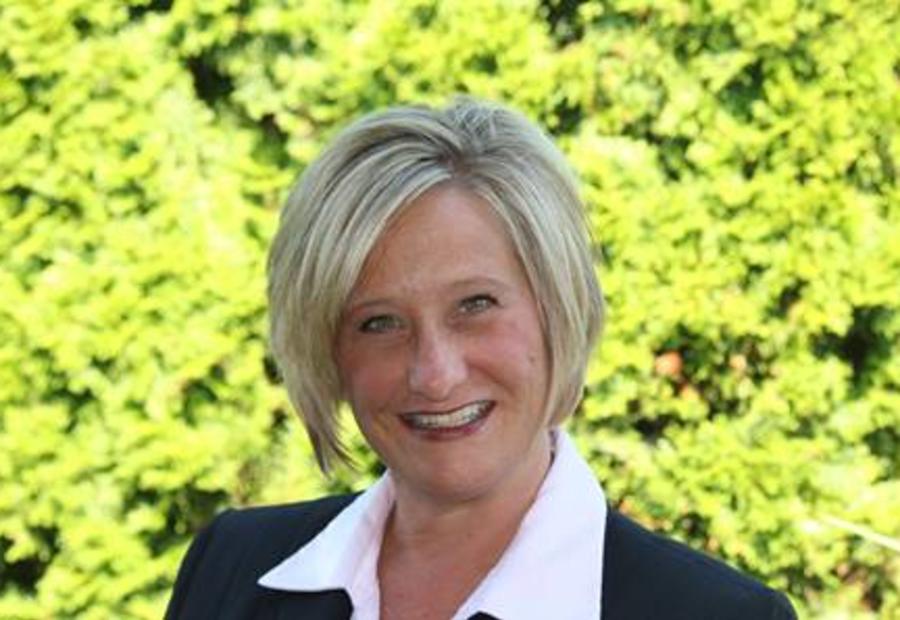 Kathy Bart, ASM Global
Photo by Kathy Bart
Kathy Bart, CMP, CTA
Director of Sales and Event Services, ASM Global
Kathy, who serves on the venue and event management team for the convention center in Grand Rapids, recognized that new safety protocols may be difficult for attendees who often view annual conferences and meetings akin to family reunions. It will take a group effort to ensure a safe, successful meeting.
"As a person on the facility side of things, the safety of people stepping into our facilities and their confidence in our team is important. If people are not comfortable it translates into their experience as an employee, a planner, an attendee, and a vendor.  We all need to work together to keep each other safe.
"We will come back from this!"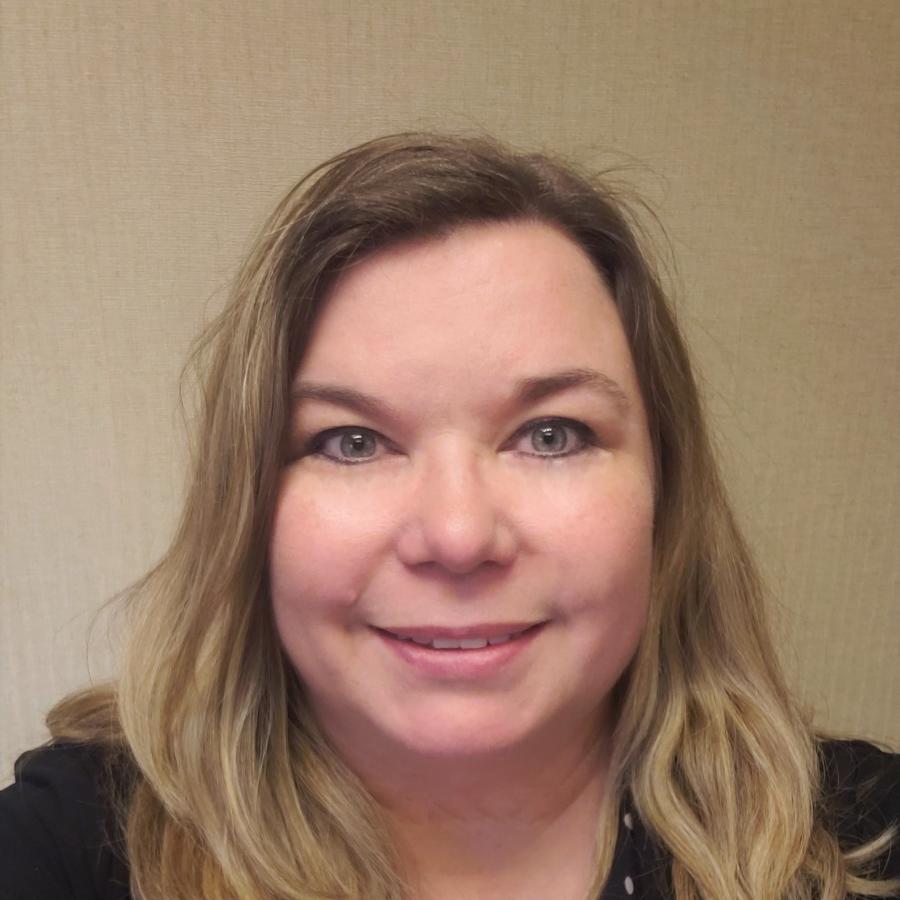 Lisa Calhoun, DoubleTree by Hilton Hotel Grand Rapids
Photo by Lisa Calhoun
Lisa Calhoun, CMP, CTA
Lisa provided input to the team looking at general sessions and breakout meetings. She noted that rising costs and tighter budgets will be a factor for all segments of the industry--planners, attendees, venues, and vendors. Everyone will have to do more with less.
"The final report offers a great roadmap to both planners and suppliers. It definitely opened my eyes to other things I had not already thought about," she said. "After sharing this with my team at the DoubleTree, we believe sharing these insights with our clients and potential clients will help them feel more comfortable, both with what we have already planned for and giving them direction on things they hadn't already considered."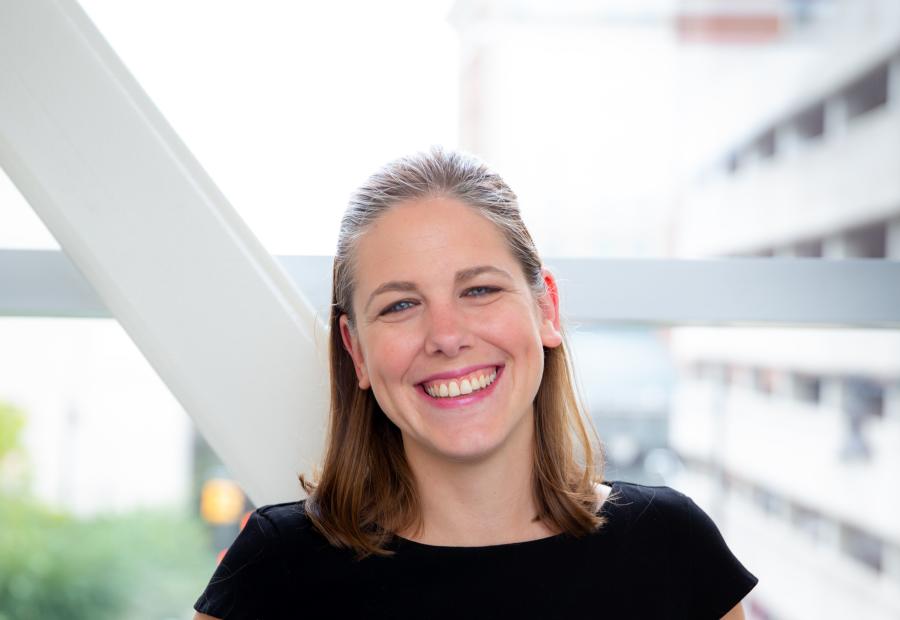 Andrea Scheckel, AHC Hospitality
Photo by Andrea Scheckel
Andrea Scheckel, CMP, CTA
Assistant Director of Convention Services, AHC Hospitality
Andrea participated in the discussions about education, general sessions, and breakout meetings. She said the final report is a wonderful tool for everyone in the industry because there are challenges across the board. 
Planners will need to work extra hard to show stakeholders that meetings can be safe while still being creative, effective, and valuable--no small task among company budget cuts and travel restrictions, she said. 
"Venues and hotels need to make both attendees and meeting planners feel safe about coming to their location again or for the first time. They need to let them know how they are going to keep everyone involved in the meeting experience safe and what safety measures they have in place."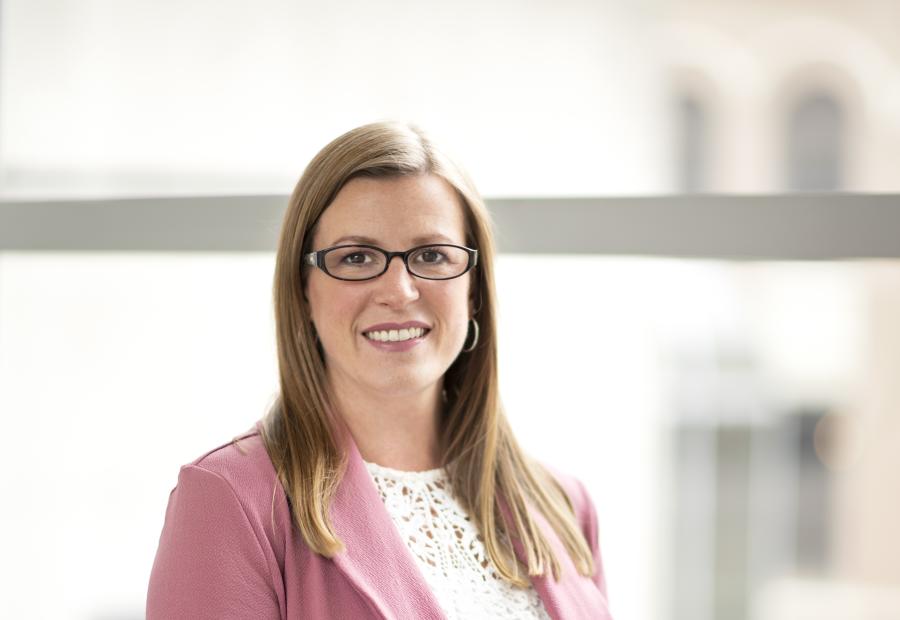 Kelly Van Dyke, Amway Grand Plaza, Curio Collection by Hilton
Photo by Kelly Van Dyke
Kelly Van Dyke, CMP, CTA
Kelly provided input on new ways to network and how to redefine the value of face-to-face meetings. The report offers plenty of advice for safe networking, including touchless greetings, a digital exchange of information, games played with others using smartphones, name tags that can be read from 6 feet away, and plenty of communication to remind people to be safe. 
"The final product will be a wonderful resource for meeting planners and suppliers alike as we collaborate on bringing attendees comfortably together again," Kelly said. "The biggest challenges will be space and making attendees feel comfortable enough to attend. Of course, this will take more planning and consideration than ever before. I am excited to help pave the way for my industry and be a part of the collaboration."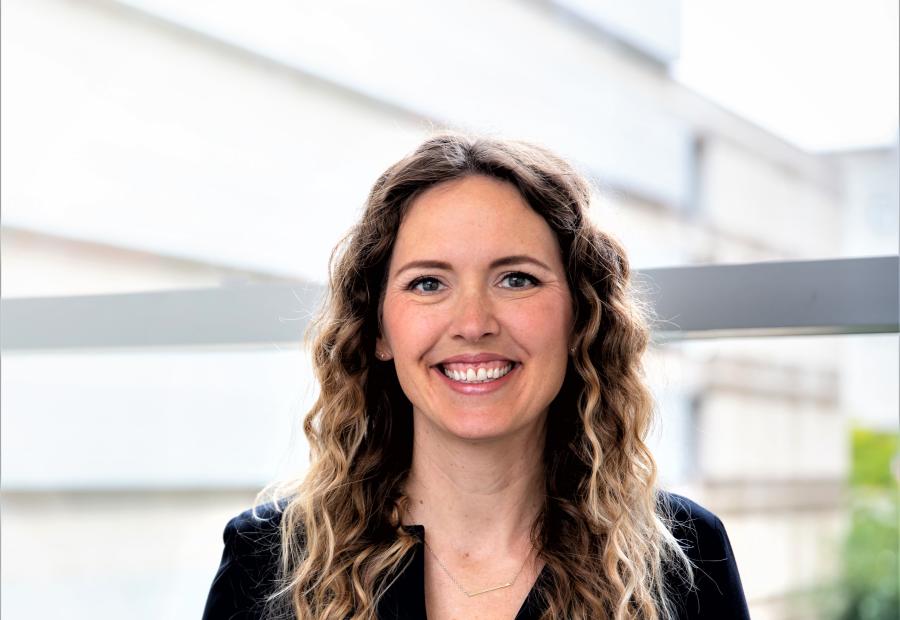 Sheila Chalmers, Amway Grand Plaza, Curio Collection by Hilton
Photo by Sheila Chalmers
Sheila Chalmers, CTA, CMP
Convention Services Manager, Amway Grand Plaza, Curio Collection by Hilton
Sheila focused on discussions about the necessary changes and precautions needed when it comes to food and beverage. Buffet lines or large artistic culinary spreads will likely be few and far between as recommendations lean toward individual prepackaged meals that attendees can grab and go to reduce contact. 
But that doesn't mean it can't be creative, she said. "A boxed lunch can still be fun with quality ingredients, and in some cases creative packaging to enhance the aesthetic appeal."
"We're always willing to get creative, depending on the catering needs and the client's budget requirements. This style of food service allows for a more contact-free setup where attendees have less direct interactions with individuals."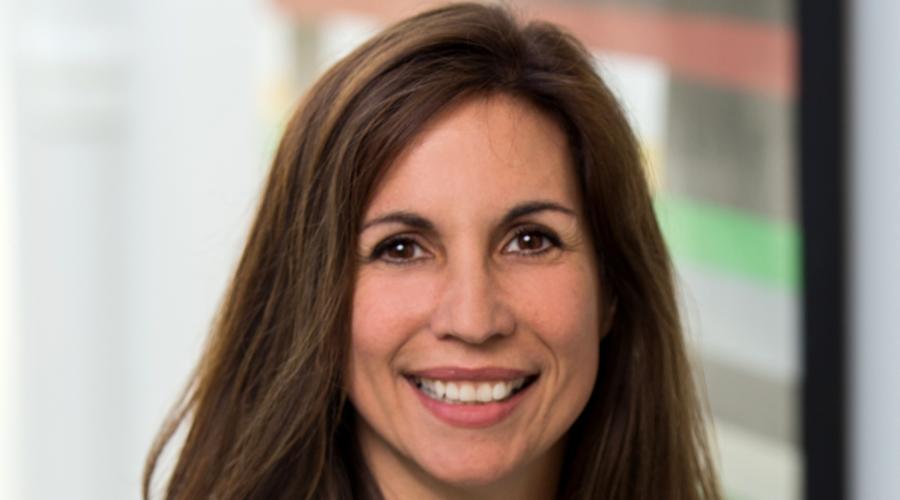 Natalia Kovicak, The Right Place
Photo by Natalia Kovicak
Natalia Kovicak, CMP
Natalia was part of the overall review process for the Safe Meetings in Michigan report. She said it was inspiring to collaborate with so many professionals from across the state to develop safety guidelines for the industry. 
"While we all miss the energy, connections, and inspiration of live events, it is our responsibility to keep everyone safe and find new ways of bringing value to our business and community members," she said.
"I am confident that our industry will come back stronger than ever as we continue to innovate and leverage partnerships to deliver engaging programs, either virtually, in person, or both."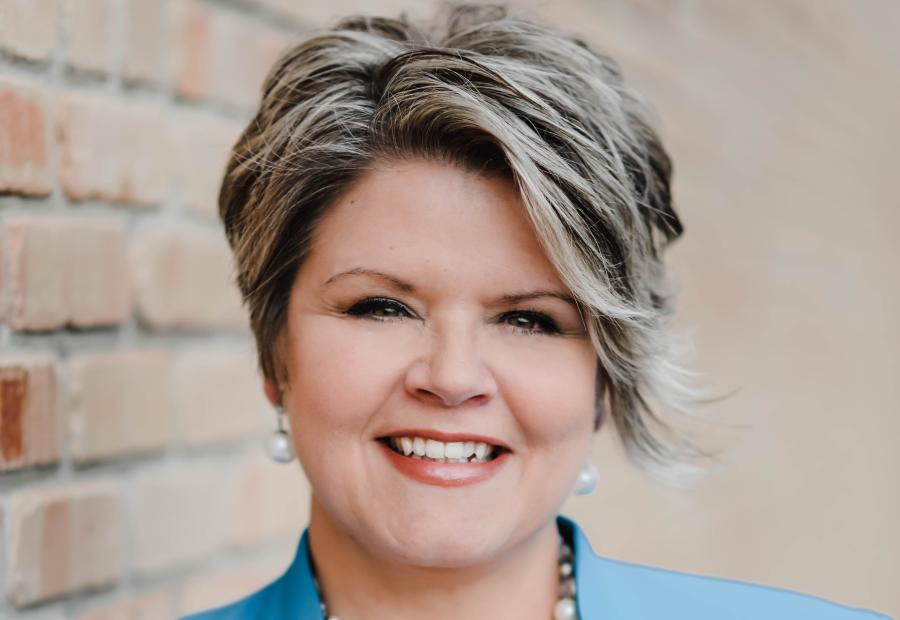 Donna Oser, Michigan Society of Association Executives
Photo by Donna Oser
Donna Oser, CAE
Anticipating the need for guidance in the meetings and events industry, the Michigan Society of Association Executives convened the Safe Meetings in Michigan coalition to tap into the industry's expertise.
"The report is really helping both planners and suppliers dial into the specific practices and strategies that will allow people to meet safely," Donna said. "Another really valuable outcome is the sense of community that came from it—70-plus people from 60-plus organizations pulled together at a critical time to do important work for their industries and the public. It was amazing to see. 
"Everyone is sincerely committed to pulling together to do whatever it takes to keep our guests safe. Meeting attendees in Michigan will be in great hands!"