Thanks to the expansion of our collective environmental conscience and advancing mobile technology (tablets, event apps, etc.), the lives of many trees are now spared in the event planning industry.
But not everyone will have a tablet or laptop during each session, so ensuring that speaker presentations are made available after the fact is still required.
"It helps continue the educational process," said Laura Edgington, client services director at TwoSix Digital. "There can be a lot of information presented at a conference for an attendee to fully obtain."
Knowing the content will be available afterward allows the attendee to streamline the note-taking process, focusing on what the speaker says instead of what's on the screen.
It also frees them up to participate in sharing the event live through social media, another form of note-taking. And if there is a conference hashtag, you can see what others are sharing, too.
And when the time comes for attendees to share what they learned with their coworkers and superiors, essentially justifying the expense to send them in the first place, easy access to the presentations becomes key.
Ensuring attendees have access to the presentation is a plus for the speaker, too, Edgington said.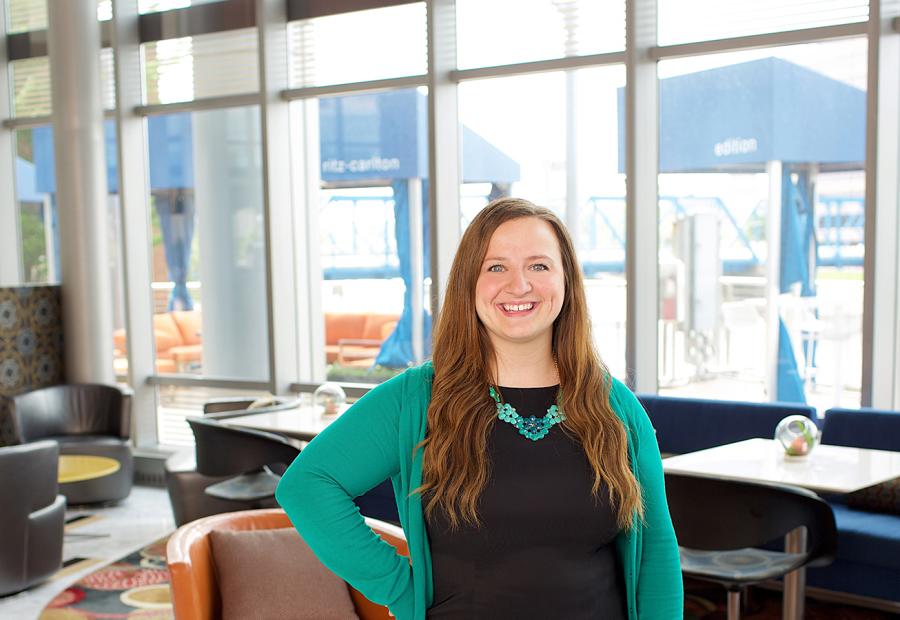 Laura Edgington, former Client Services Director at TwoSix Digital
"It extends their reach as an educator," she said. "Generally, after a conference, attendees are excited about what they learned and innately have the desire to share that information."
Some speakers can capitalize on that by interacting with attendees on social media (and in person) before, during and after the event.
"The key ingredient of a quality presenter is the ability to create relationships," Edgington said. "Presenters who take the time to network and get to know the attendees can leave a great impression. This can only benefit the presenter for the possibility of future opportunities as well as promoting their brand or company."
So what's the best way to get the information out there?
SlideShare is widely used by speakers and presenters to share their work, but event planners can go a step further. They can create a page on their website or blog with pdfs and links to all presentations and any other relevant information from the conference, including transcriptions of whiteboards from any brainstorming sessions.
"Most of the presenters already use SlideShare," Edgington said, "but we were just making that extra effort and putting them all together on one page."
And it's so much easier than estimating how many copies you'll need to have before the event or scrambling to print and distribute copies after the presentation but before the conference ends.
And, if the slideshows are done well, they only provide the framework of the presentation: enough to jog the attendee's memory and add clarity to their notes but not enough to take away the value of actually attending the conference.
"Attendees still find value in being in the audience," Edgington said.
invalid widget [plugins_common_blog_subscription] []