Technology needs connected to meetings and events are changing with each new innovation. (Remember when you had to wait for a paper survey to let a speaker know what you thought?)
It's safe to say that your technology to-do list will always include audio-visual equipment and a reliable wireless network. They're also a considerable part of the meetings budget. But does that mean they should be a target for cutting corners?
Absolutely not.
Paul Ymker, director of audio-visual services for Bluewater Technologies, the A-V provider for DeVos Place convention center in Grand Rapids, Michigan, said when he talks with clients about difficulties they've had at prior events, its usually because they tried to save money.
"Some of the problems were caused by the customer not being willing to spend enough money on the technology so it could be done right," he said. 
"Our role is to work with the planner to effectively communicate their message to attendees without distractions."
Cheap lighting could blind the eyes of a presenter. Skimping on a sound system could mean only a third of the attendees hear the information.
"It's like anything: the bigger and more powerful you need it to be, the higher the cost," Ymker said. "You can buy a $5,000 car, but that's not going to win you a race on a race track. You have to spend more money to get the performance and capability to do that."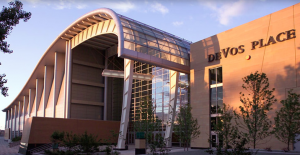 Ymker said the purchase price for some of their equipment is considerable, which is why renting them can be significant.
"A specialized lens for a TV camera, so that you can stand at one end of the ballroom and capture a picture at the other end, that lens costs $80,000," he said. "There's a real cost for us owning this equipment."
And the same holds true for a reliable, fast wireless network. You know how much you pay for quality service in your home. Now multiply that to accommodate a meeting of 5,000 people.
So, yes, there's a real cost for these services. And unless your meeting is about the joys of being disconnected, reliable WiFi is a must.
DeVos Place Assistant General Manager Eddie Tadlock said each person coming to the convention center has an average of 2.5 wireless devices. That results in a constant drain on the service.
"We're making investments totaling around six figures to actually accommodate the needs of clients," Tadlock said. "It's expandable. So, if we get 3,000 people in the building, we can go from 10 megs per second to over 100 so you're not going to see a drop off in connectivity."
"And," he said, "they're considering additional upgrades this fall to handle a larger concentration of devices in one location."
"It's not impossible to keep up," he said. "But the way technology is changing, everything happens exponentially in terms of data being pushed, capacity of devices, the content that people are streaming."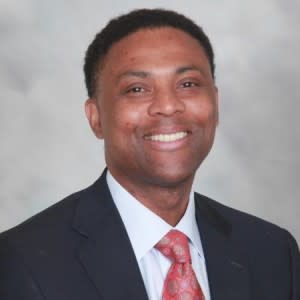 Not only will attendees want to have access to work email while there, the meeting itself is putting demands on the system with speaker presentations, calls for attendees to continue the discussion on social media and online meetings apps and surveys.
So people need to budget accordingly and supply the necessary access points and bandwidth.
"If you have an exhibit in a trade show that needs extra power 250 amps they're going to pay for that," he said. "It's the same with internet access. It's a utility. We offer free wireless in our public spaces for people to casually check their email, but if you're going to need 100 megs of bandwidth in your general session, expect to pay for it."
Every group doesn't need 100 megs, so we're bringing that in exclusively for their use.
Pro tip: From an attendee perspective, what if the planner did not secure the necessary wireless service? Kim Young, director of technology for Experience Grand Rapids, suggests bringing your own.
"When my staff goes to conferences, they take a Verizon Jetpack with them," she said. "You can connect up to 10 devices to them."
"That takes care of battling fellow attendees for limited bandwidth and it guards against security issues, too," she said.
"How safe is it when you're on that wide open network?" she said. "Someone could easily connect to that and monitor everything you're doing. You have to be careful on public WiFi."