The event-focused software company, has 37 Pinterest boards, several of which are worth perusing. The pins on their 100 Most Popular Meeting Resorts board, for example, provide not only photos of the popular resorts, but quick event space details, like how much meeting room space they have, the number of meeting spaces and the largest meeting room. Sample pins: Hotel Marketing Infographic, Behind the Facebook Like Button # of Boards: 37 # of Pins: 1600+ # of Followers 1100+
This Energy Park board pins lots of infographics and links to relevant industry articles. Sample Pins: Sample Social Media Plan for Events and How to Find Your Event Audience on LinkedIn Event Marketing Tools Board: 190+ pins; 1300+ followers # of Boards: 120+ # of Pins: 12,000+ # of Followers : 15,000+
Grupio Mobile makes Smartphone apps for Event Professionals that allow attendees to view their schedule, see who's speaking, message one another and more. Sample Boards: Best 75 Meeting Hotels, Top Fifty Event Destinations, Smartphone Apps, Event Speakers # of Boards: 10 # of Pins: 800+ # of Followers: 500+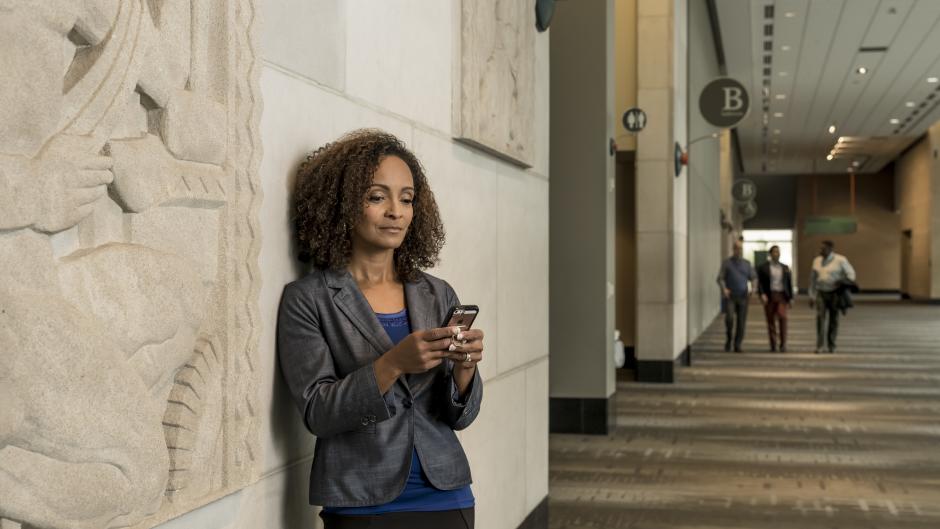 Pinterest is a great resource for event inspiration and information.
Photo Credit: Brian Kelly Photography
---
eSpeakers uses their boards to feature their speakers from around the world by category. You'll find lots of photos and useful information about speakers backgrounds and topics. Their pins also link to more detailed information (some links are broken, but you can search eSpeakers marketplace to find a particular speaker). Sample boards: Business Speakers, Inspirational Speakers # of Boards: 30+ # of Pins: 5500+ # of Followers: 290
5. Patti Shock's Catering board
If you're fresh out of innovative catering ideas, take a peek at the pins on Patti Shock's Catering board. Shock is a professor at the University of Nevada and pins fantastic, but not necessarily complicated, catering ideas. Sample pins: Chef salad on a stick, Sweetheart cheesecakes Catering Board 150+ pins; 400+ followers # of Boards: 50+ (not all meeting related) # of Pins: 2,000+ # of Followers 500+
Event Manager Blog boasts 5 boards, all related to meeting planning. The Event Startups board has the most pins. Its where you can find links for everything from mobile apps and event planning software to venue lists and wedding planning ideas. Sample pins: How Technology is Changing Events, Pinning Interest for your Next Event Event Start up Board: 850+ pins, 900+ followers # of Boards: 5 # of Pins: 900+ # of Followers: 550+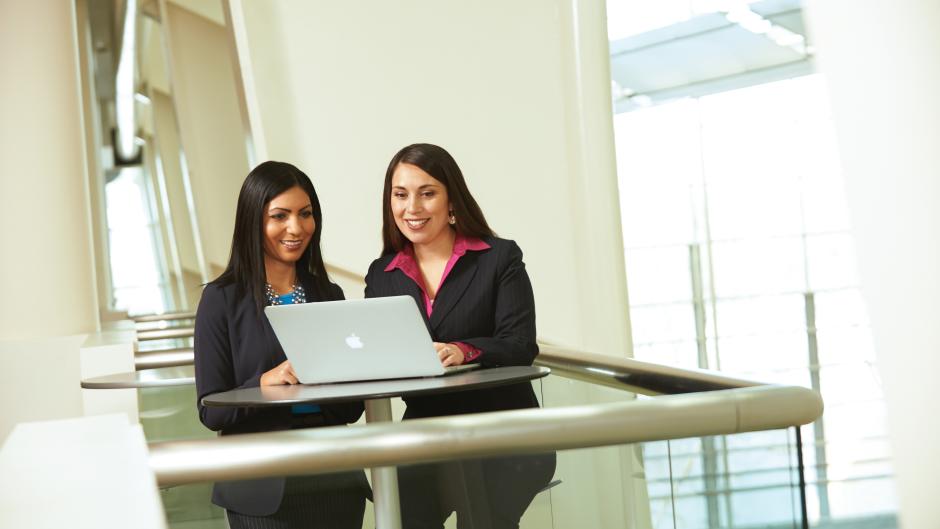 Pinterest can help you plan your next meeting.
Photo Credit: Experience Grand Rapids
---
Events Beyond, LLC plans events like weddings and birthdays, but also offers corporate event planning. Their 208 boards focus primarily on weddings, but their Meeting Planners, Corporate Event Planners & Conference Planners board has interesting pins for all sorts of meetings. Other Event Beyond boards worth perusing: Welcome-Goodie Bags, Baskets & Bridal Party Gift Ideas, and Food & Drink Presentation Station. Sample pins: Global Meetings, Top Ten Meeting Tips for 2013 Meeting Planners Conference Planners board: 30+ pins, 5000+ followers # of Boards: 208 # of Pins: 59,000+ # of Followers: 33,000+
Smith pins table decor, floral arrangements, and even an infographic that displays the correct wine glass for the type of wine. Sample boards: Correct wine glass, Moroccan style lamps Corporate Events Inspirations: 70+ pins, 650+ followers # of Boards: 36 # of Pins: 8000+ # of Followers: 1600+
Poetschers has almost 20 boards dedicated to event-related pins. Especially worth checking out are the Corporate Event Give-Aways, Corporate Event Location Set Up, and Corporate Buffet Ideas boards. Corporate Events Give-Aways board: 190+ pins, 150+ followers # of Boards: 17 # of Pins: 2000+ # of Followers: 250+
Everyone needs a little comic relief and this board provides it for event professionals. Featuring bad conference signs, plenty of funny photos, and more. Sample pins: Epic trade show fail (this guy fell asleep in his booth!) Epic Event Fail board: 90+ pins, 900+ followers # of Boards: 4 # of Pins: 120+ # of Followers: 650+
Don't miss a post!
Sign-up for the Meeting Minds Blog